One of the most iconic games on the Commodore Amiga computer is Viper for AGA Amigas. It was released on Aminet and has been ported to Android, but few have managed to recreate it as successfully as Viper AGA for the Amiga home computers. The game features beautiful graphics that are still impressive today and fluid gameplay that's simple enough for even a child to enjoy. This is an excellent example of an early arcade classic at its very best!
Viper AGA is a snake game for AGA Amiga's such as Amiga 1200, Amiga 4000, and the Amiga CD32 console. It was created by Robert Drennan and Nathaniel Myhre. Viper works on almost any AGA screenmode! It doesn't work so great on RTG modes for some reason even though it got a ModeID application to fetch the screenmode IDs.
Only Shareware version of Viper AGA available on Aminet
The sad fact is that the last version of Viper was uploaded on Aminet way back in 1994! Also, Viper has only been downloaded 865 times, which is terrible for a such unique game. It deserves way more attention I think. Its lastability is its strongest weapon. It's as if Viper never ages. Never.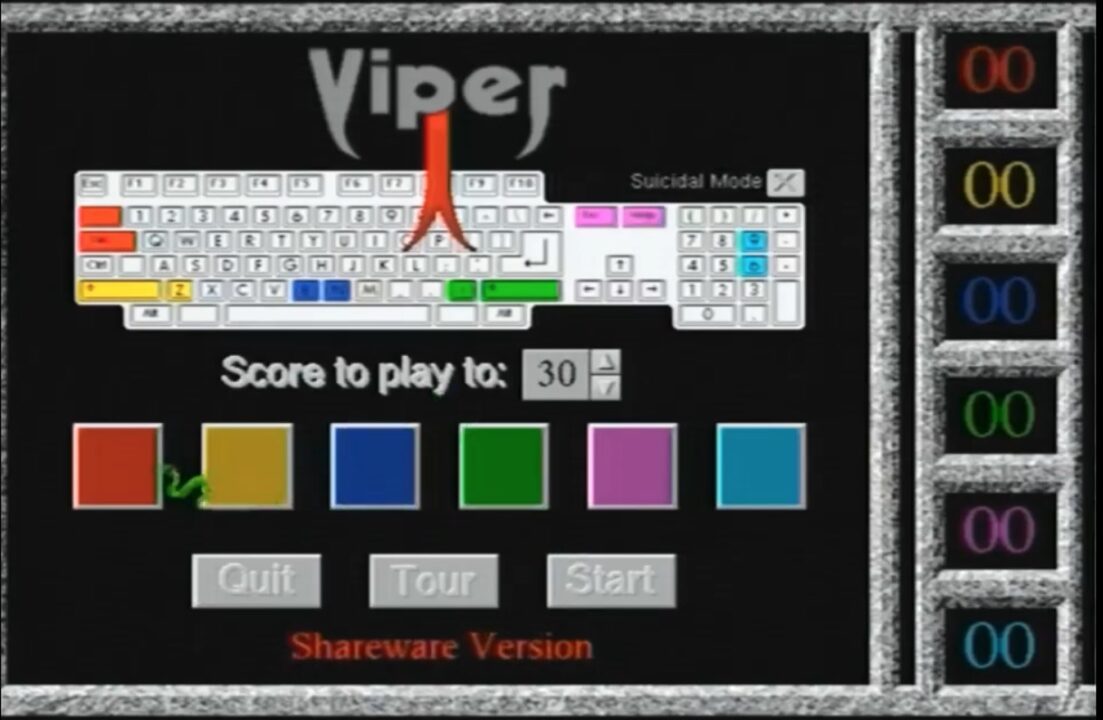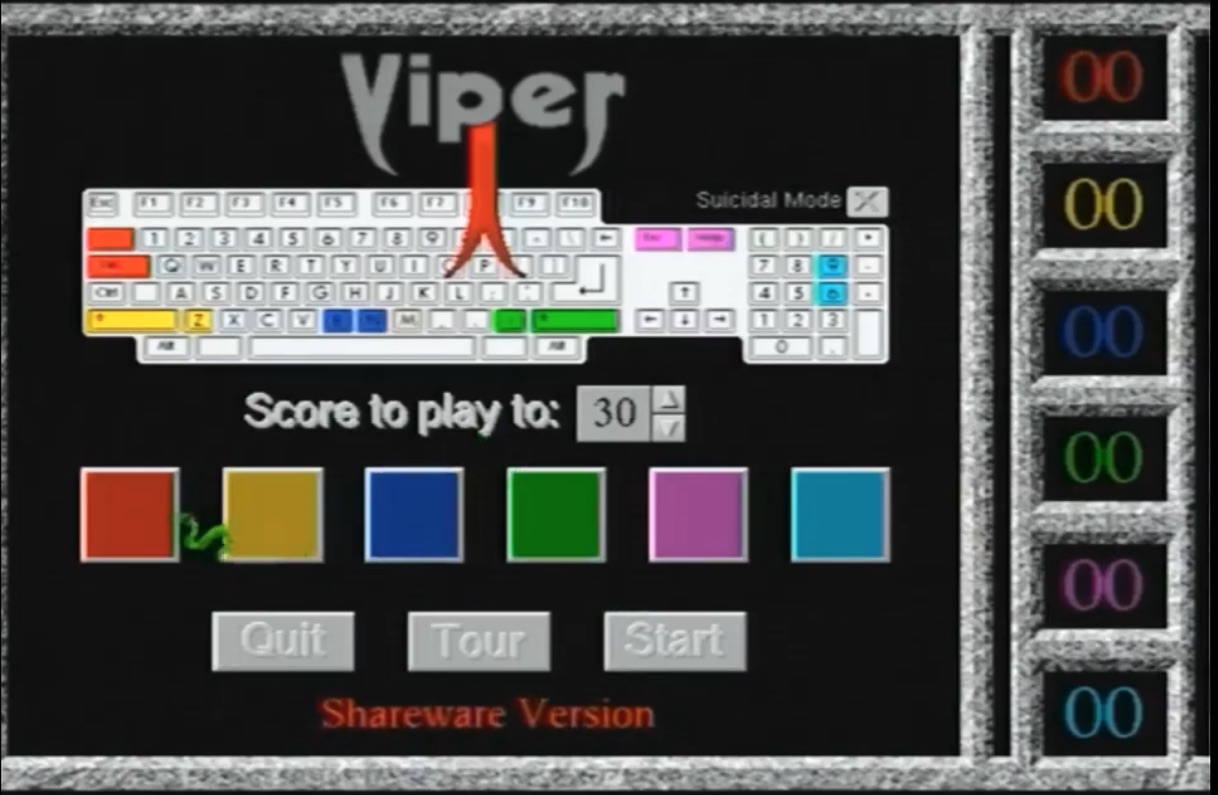 I don't know how many hours that I spent playing it in 1996 at The Gathering demoparty in Hamar, Norway. And I've played Viper from time to time a lot since then. Its lastability is what made me write this review of it.
Awesome Snake Features in Viper AGA
Viper AGA is such a unique snake game for AGA Amiga I thought. The Amiga version of Viper is totally free to download from Aminet here. There is also an Android version that I can't find anymore. So, there are no reasons for not playing it on your AGA Amiga! Be warned! It can be addictive!
Also, I want to make it clear that during my writing of this review, I've found out that Viper is based on the Dune 3 game on Aminet (I need to try that one…!) while writing this review that I didn't know anything about before, but I found this post. Anyway. This unique snake game is the target here, so Let's jump into it!…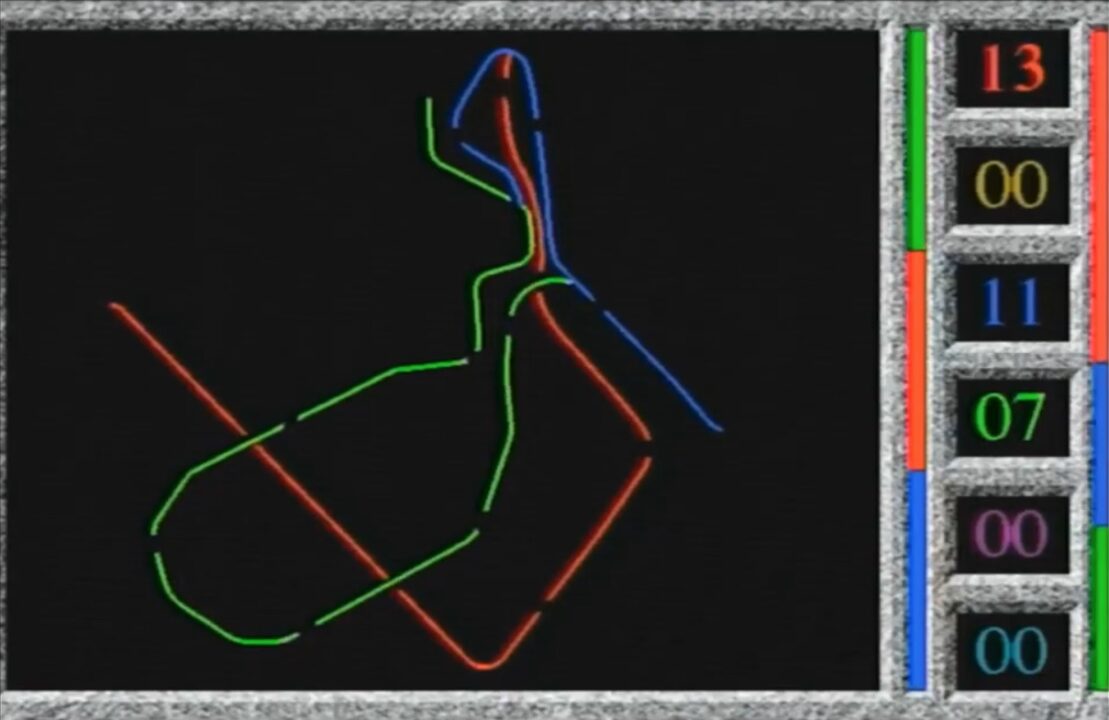 Viper is a Remarkable Amiga Party Game
Once you get the game up and running. You notice several things that are odd. The fact that this game supports up to 6 players at once playing at the same time was unique back in 1994 and still is today. The other odd thing in Viper is that while you battle using your snake. To get points you must go through the holes that each of the opponents creates or your own holes that you make.
The gameplay is very fluid during gameplay but once one of the opponents dies during battle, the remaining snakes get the speed turned up so it becomes harder and harder until the last man standing is the winner.
Viper's concept is very good and it even supports multi clicks on any Amiga AGA keyboard. This means that it supports multitouch on the Amiga keyboard you use. You can also adjust if the opponents are controlled by the Amiga or by another player. Also, points can be adjusted.
AGA Amiga 128 colors Game
On the screen, Viper on AGA Amiga manages to show 128 colors at the same time. This snake battle game runs on virtually any sceenmode and the total feel of the game is über cool! For many Amigans, it is known but for the rest, it seems as if the game is collecting dust way too much.
It can be a bit tricky getting the right screenmode at first, but there is a Modeid application that can grab the screenmode you want to use. Then put this into the Icon Information area of the main Viper game icon. It would be easier if the game asked for a screenmode itself, but this is just a minor thing. The graphics in the game is top-notch for being made back in 1994. It feels like a commercial game even though it is Shareware.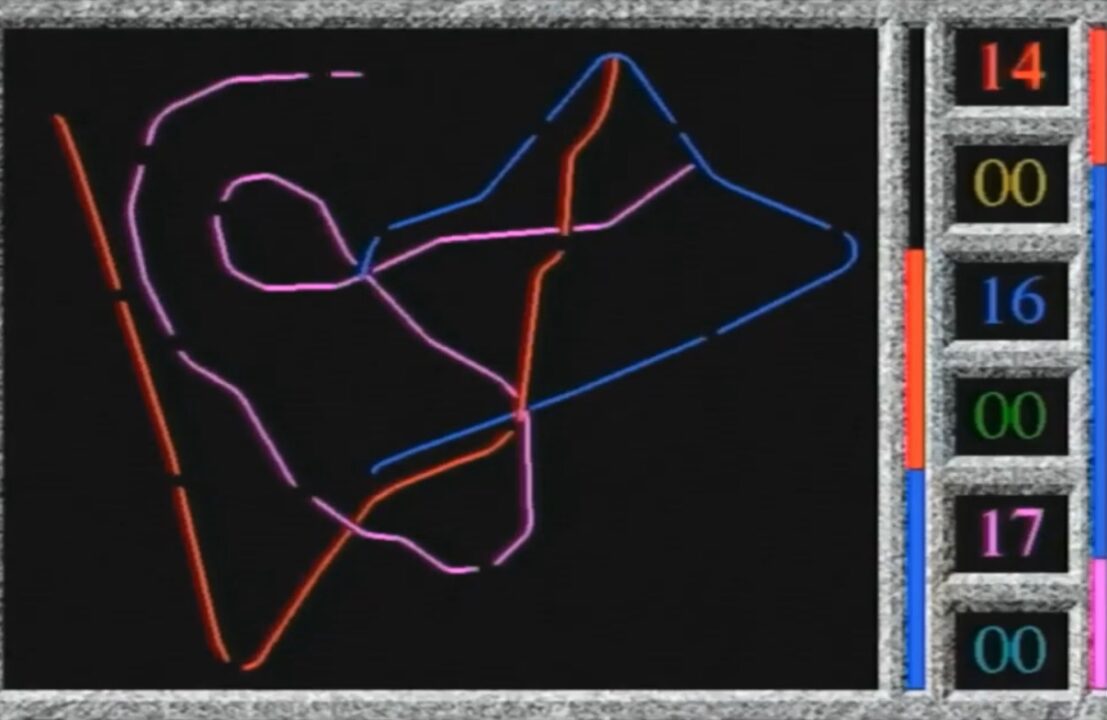 Lot's of funny Sounds in Viper
The sounds in Viper are neat. They perfectly work in the gameplay, but the samples might be the reason for Viper to be released just as a Shareware game. It would be more legit maybe if they made some efforts in making their own samples. Other than that, it perfectly matches the gameplay.
Viper could actually work on any Nextgen Amiga if it had got AHI support as it does open its screen on RTG too if you choose that.
Fluid Gameplay all The Way
The ability to turn at any angle is fantastic. It is smooth. All of the rotation is controlled by two keys for each player. As written above, this works flawlessly. One to six players can battle and so I've put the game on the Amiga Party Guide list. However, the sad part is that the Shareware version is only available and in this version, it is restricted to 3 max players at the same time.
So! Developers of Viper of Amiga. Where are you? And can you release the full version somehow? That would be awesome! 3 players at once are fun too and it is the Shareware version that this review is based on, but the full game is wanted!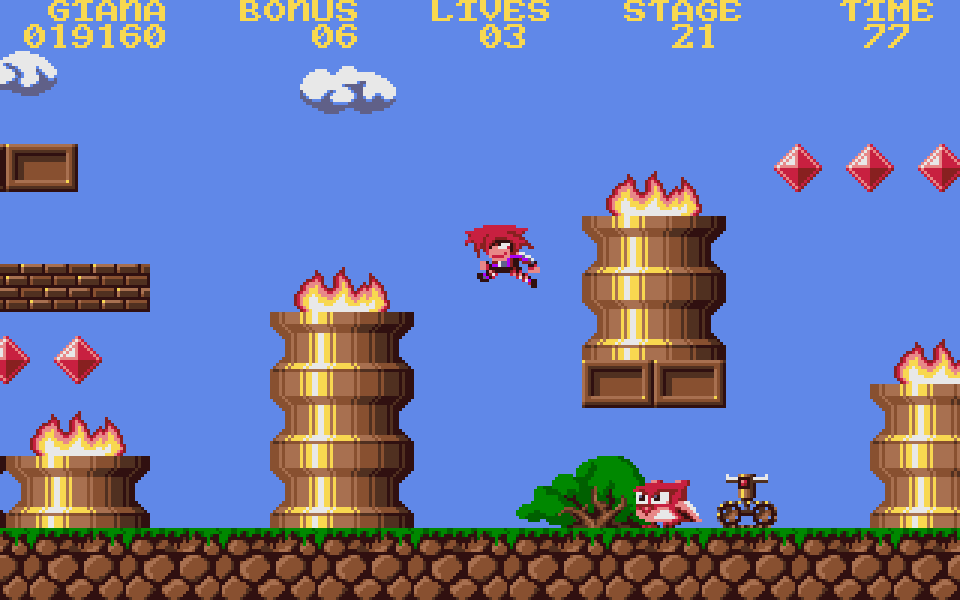 Graphics: 8/10
Gameplay: 9/10
Sound: 9/10
Lastability: 9/10
Total: 9.1/10
NOTE: The score is based on what Michal Bergseth thinks of the game.
You need an AGA Amiga with 1.1MB of memory free from Workbench and 0.7MB of hard drive space. Viper will run in PAL or NTSC. Warning! You can get addicted to this game… It is really that good! The fact that Viper still keeps me playing it, makes Viper one of my most played games of all time.
The Viper AGA is a fantastic snake battle game and you will love it too! I promise!