Do you enjoy the pandemic time? Lots of time at home makes something odd with us and so Amiga is the best computer to use again. It is one of the best computers to play games on that crushes any hometime sicknesses. Turbo Tomato is out for AMIGA! And that's a healer. Support the developers and have Fun! Amiga game development never stops with quality game releases such as Turbo Tomato!
Welcome to the bombing garden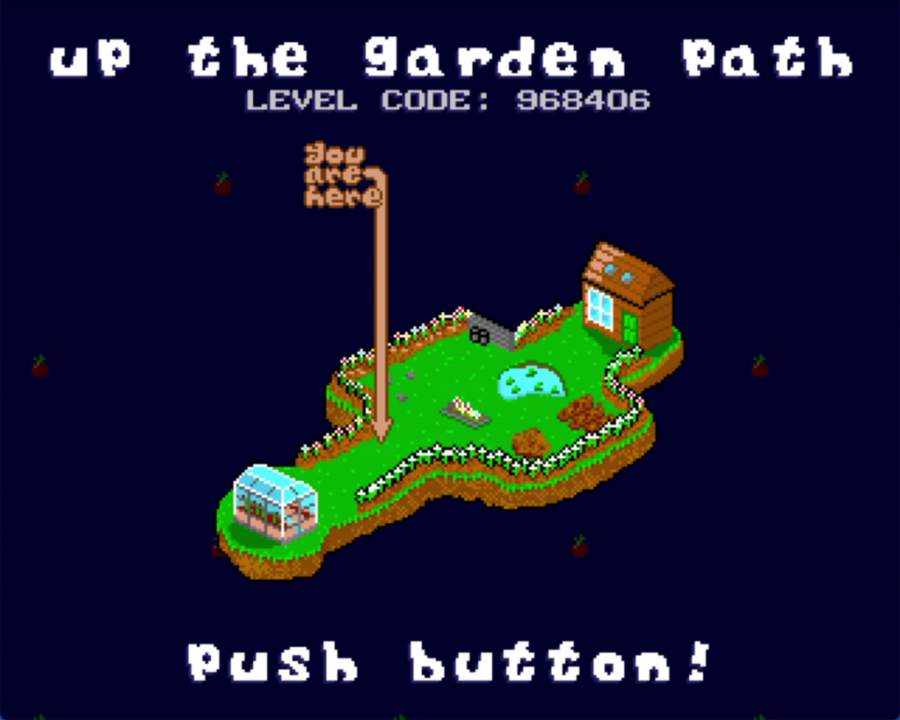 Developer: Nivrig Games
Publisher: Bitmap Soft
This is a pastoral haven is made by Nivrig Games and the publisher is Bitmap Soft. Turbo Tomato is a game universe where the sun shines, the birds sing, the grass grows and the fruits, vegetables, and other creatures live peaceful and happy lives. In this idyllic place live brother and sister Turbo and Nitra Tomato, enjoying the simple life with their friends.
But all is not as it seems…
Turbo Tomato is a high-explosive arena battle game for the Classic Amiga platform. It's really never been so much fun in 2021! Be aware of addictions getting transferred to you as you play this remarkable Amiga gem of a game!
In this remarkable garden action game for Amiga, you take control of Turbo and Nitra Tomato in fast, one or two-player co-op arcade action across four non-linear worlds. Use speed and sprouting explosive pods to do battle with increasingly dangerous mutant fruit and vegetable enemies – and other things. Gather power-ups and bonus items to increase your abilities and survive to continue the fight. Clear each level of mutants to progress and choose your route forward.
Can you uncover the terrible secret in Turbo Tomato? Can you save it? Why is it so violent out of a sudden? Is it because of the pandemic? Do the gardens of the world need high-explosives to survive it? Playing Turbo Tomato is the only way to find that out.
The Tech You Need Turbo Tomato
1MB Chip RAM
Kickstart 2.0+
Joystick/Joypad
Hard Drive compatible and CD32 installation
The game works from AmigaOS, which is good. Purchase and install. Minimal requirements mean that any Amiga with 1MB or more RAM is suitable for this game. Either you own a low-end or big-box Amiga. The Garden will work. It's time to have fun! Support these amazing Amiga game developers.