If you don't need the power of 68060 or 68080. Then the power of 68HC000 is a remarkable alternative. A 68k CPU that was made by Toshiba instead of Motorola that is fully compatible with Classic Amiga computers. This lead 7-bit folks from Poland to create an Amiga 500 / Amiga 500+ accelerator named Wicher 508i.
Now there's an update for Wicher 508i that makes the card possible to be used with the newest AmigaOS 3.2 from Hyperion Entertainment without issues.
The description of the update on their site says "Wicher508i card handling bug fixed in AmigaOS 3.2". Great move! Just remember that you need to get hold of a 68HC000 CPU yourself as it is not included with the Wicher 508i card.
Wicher 508i Tech Info
Amiga 500 and Amiga 500+ Compatible
PLCC68-packaged MC68HC000 chip support
Recommended chip version: MC68HC000 (not included)
Supported CPU clock speeds: 7,25,50 MHz
RAM: 16MB SDRAM (AmigaOS uses 11MB)
Amiga A600-compatible IDE controller (required Kickstart >= 2.05 (37.350))
I2C controller
MAPROM function
BootRom function
Kickstart: recommended Kickstart 3.1 or up (required Kickstart >= 2.05 (37.350))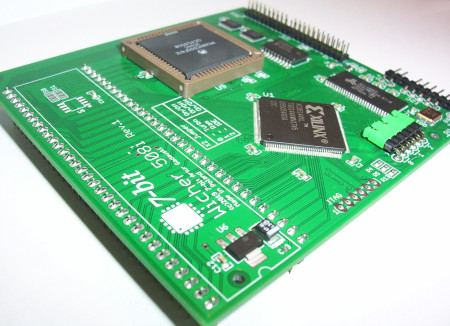 Resellers of where you can buy Wicher 508i
France
MicroMiga – MicroMiga Shipping: France, Europe

Germany
Alinea Computer – Amiga Shop Shipping: Germany, Europe, Africa, Asia, Australia, North-America, South-America
Vesalia Computer – Vesalia Shop Shipping: Germany, Europe, Africa, Asia, Australia, North-America, South-America

Ireland
Sordan – Sordan Electronics Shipping: Ireland, Europe, Africa, Asia, Australia, North-America, South-America

Poland
F. H. U. EDEN Komputery – RetroAmi Shipping: Poland, Europe

Spain
ASB Computer – AMIGAstore Shipping: Spain, Europe, Africa, Asia, Australia, North-America, South-America