Can Sony SRS-X33 speaker beat other portable speakers or even our previous review of Music Angel Friends? Well, in this Amiga Review I try to explain why this portable speaker is so good. Because, With this portable speaker, your Amiga computer can play music at any place!
The Sony SRS-X33 sound is demonstrated in the video below here. There I show that the sound quality that comes from my SRS-X33 portable audio speaker is the one I use for this review and with my Amiga 1200 at our office.
In this Amitopia Amiga Magazine review, I am looking at how interesting Sony's SRS-X33 Portable Audio Speaker system is against the Music Angel Friends speakers on the audio market now. This product from Sony is a bit bigger, includes Bluetooth (unrelated to this review), and it is a remarkable speaker that sings the Amiga music to anyone around it.
This portable audio speaker from Sony feels better and here is my verdict of it. With this Amiga gaming or any productivity will be a fun thing to do.
Nice beats and sound in our Review of the Sony SRS-X33
I have now managed to make a Review of the Sony SRS-X33, which you can see is connected to my Amiga 1200 in the video below.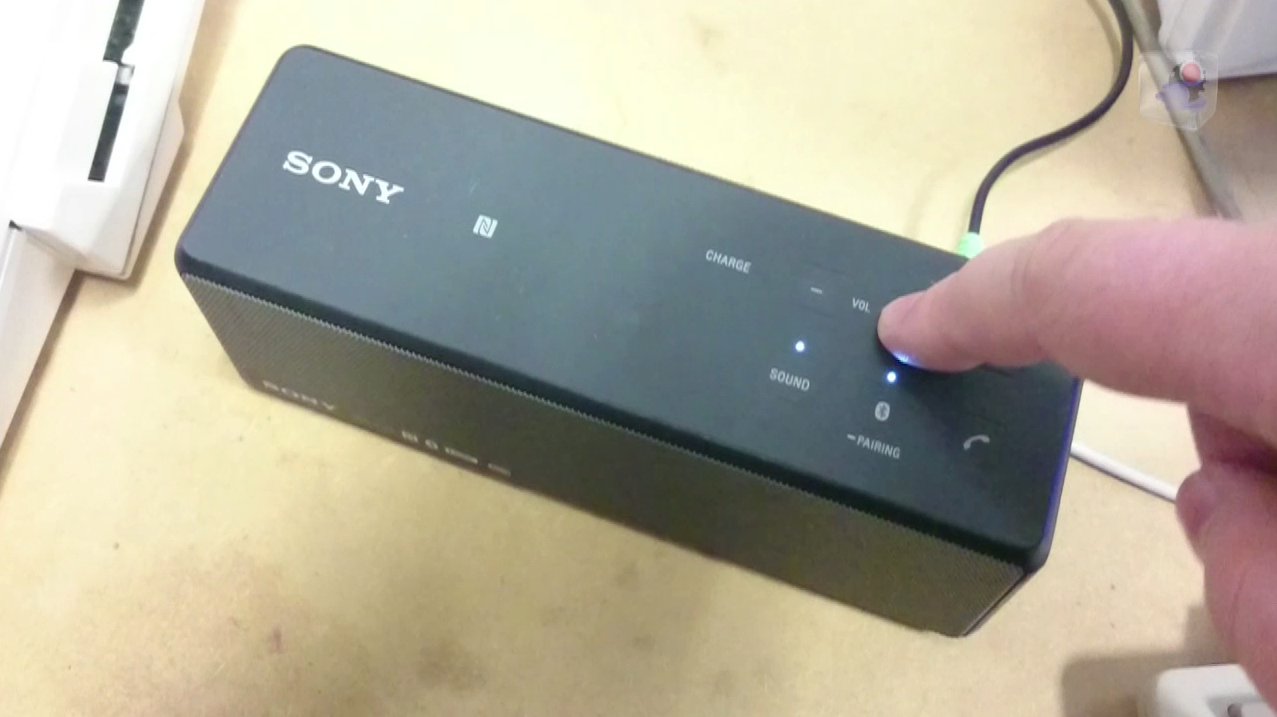 The full name of the product is Sony's SRS-X33 Portable Audio Speaker system and this review cant be found on Wikipedia or other sites. Simply because there is no room for Amiga to mentioned by the bigger computer magazines?
To get this portable audio speaker connected I had to connect it with an audio cable with a minijack in one end and phono red and white connectors at the other end. You need this for any Amiga that is connected to this speaker from Sony. They are easy to find at your nearest electronic store.
As a total package, Sony manages to deliver this speaker as a valid Amiga product! You can use it with any Amiga of your choice or use the Bluetooth function with your phone or tablet. I am positively moved by this product and how well it is working with any Amiga. The sound is perfect as it mixes the left and right correct.
With the SRS-X33 Portable Audio Speaker system out on the market to be bought at any electronic shop out there. Sony delivers on the bass and sound quality really much.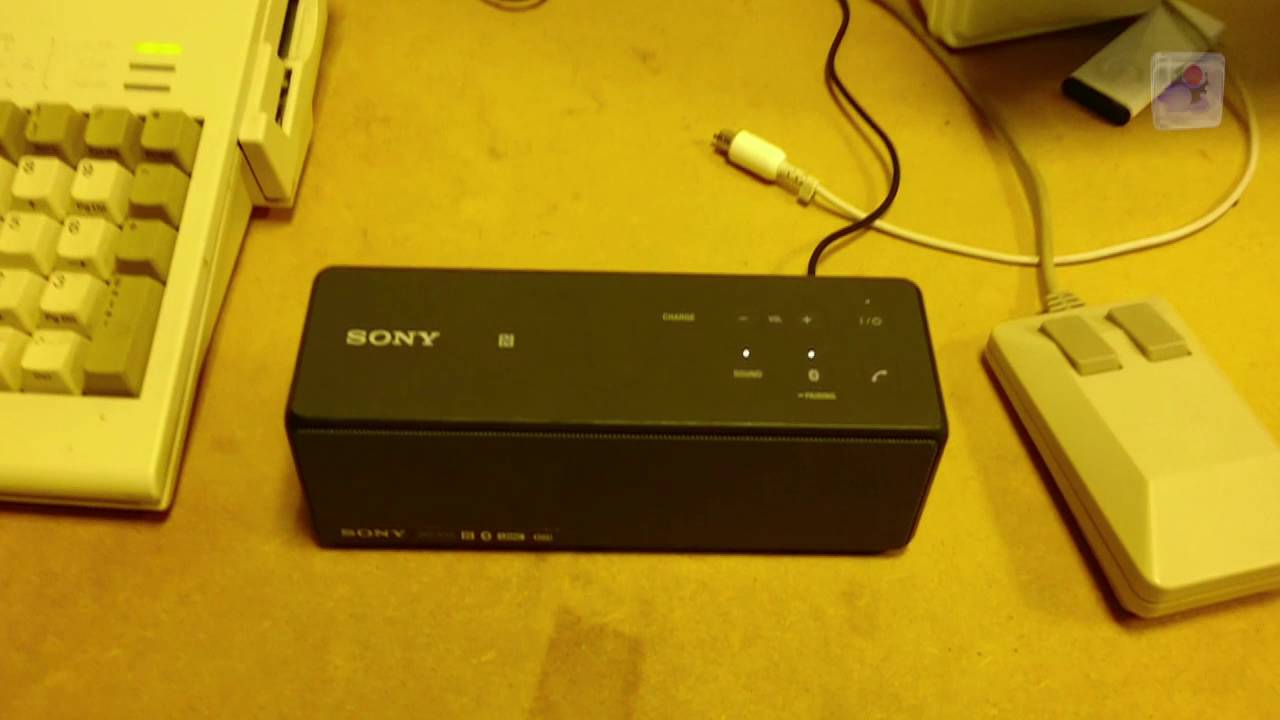 All of the music from the Amiga in any form plays without issues. You can use any player such as HippoPlayer to play MODs, or AmigaAMP to play MP3s, or any Amiga computer that can do that. Playing Amiga games with this portable speaker is as if you have a quite expensive HiFi system feel to it. The speakers are just the best in this class and Sony delivers on that.
When I turn it on and this speaker is connected to my Amiga 1200. It feels like it is connected to a much more expensive audio system that got beats, got tones and it doesn't sound cheap! For the size of this speaker. It is just amazing! The pricing is a bit higher for this audio speaker but you get the quality that you pay for. Paula on the Amiga demands good speakers and this one is just that.
The previous portable speaker named Music Angel Friends that I've tested on my Amiga 1200 didn't sound cheap too, but that one lacks the extra bass feeling that this one got from Sony. It's interesting how much difference it is even for portable speakers on the market.
Volume buttons that work
One of the main reasons why Music Angel Friends failed a bit too short for me is that you can't use their speaker with classic games on any Amiga, because the volume is always set to the max all the time. There are no buttons for adjusting the volume!…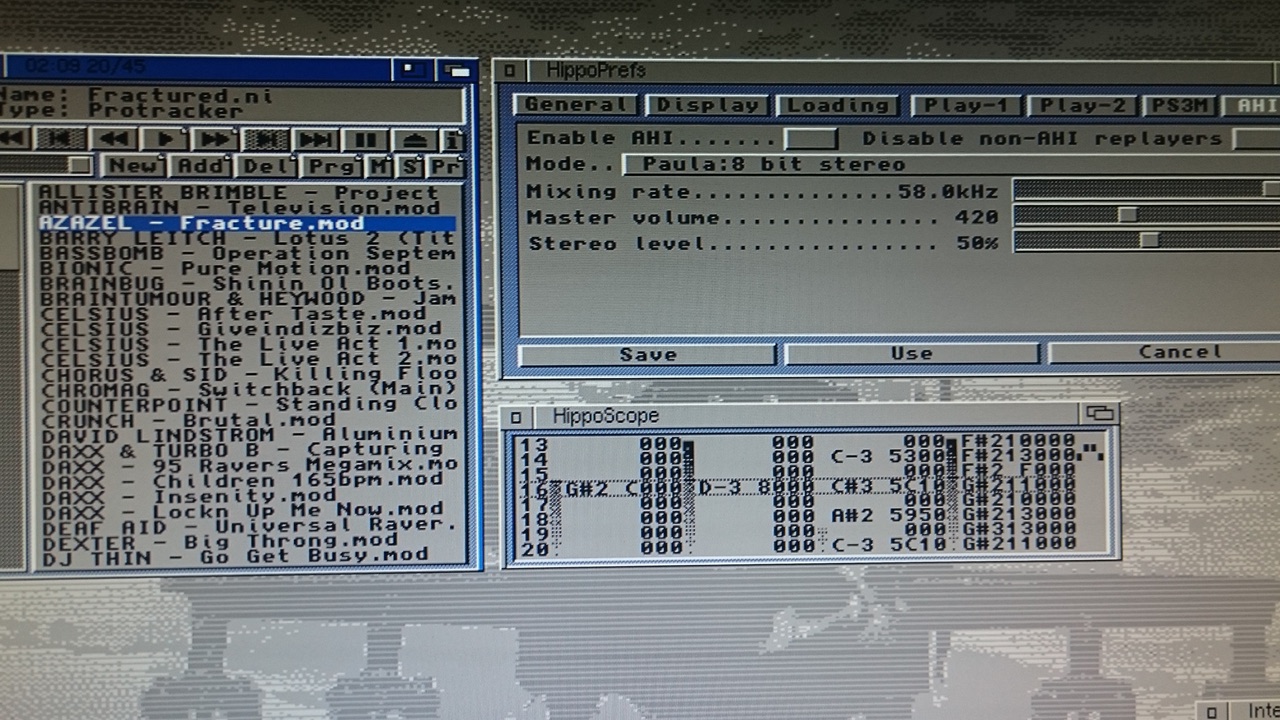 However! With Sony's SRS-X33 Portable Audio Speaker system this is not a problem. You can adjust the volume on the Amiga and on the speaker volume buttons that it got. The buttons also feel quality and responsive to your touches. The end-user experience for such a portable speaker when using it with Amiga is important to me if I can like it or not. So, I do give this product a huge bonus plus-plus verdict since volume buttons must be there. A function you just can't hide in software. No way!
A huge thanks to Sony that made this product as I see it as a winner for anyone that wants to have a great sound experience with your Amiga. This product is also perfect for MorphOS, AmigaOS 4, and AROS users too. Not just Classic! On them, you don't need a converter.
Sony SRS-X33 on your Amiga 600 or Amiga 1200 is perfect. Go out in the nice weather, and give the neighbours a blast of real Amiga MOD Protracker sound. With this product, you can do this. Also, it is perfect for being used at Amiga parties and meetings. Recommended!
What sort of speakers do you use with your Amiga?