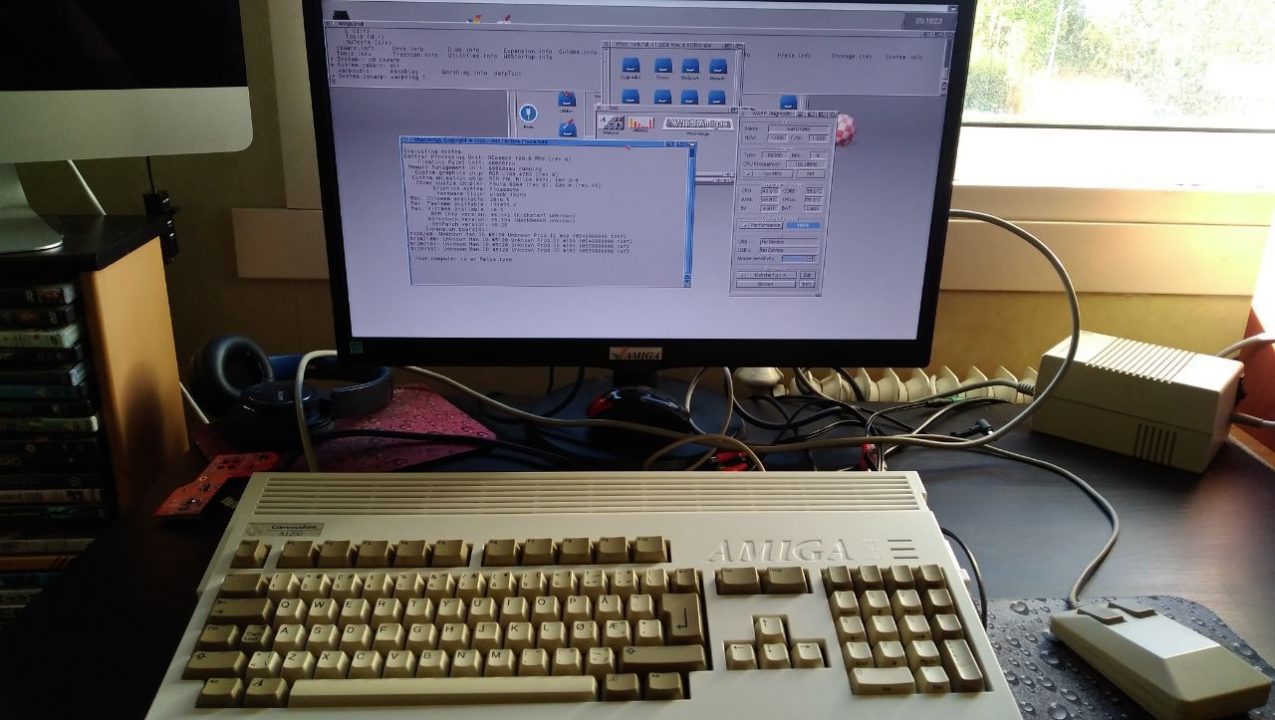 In 1988. I got my first Amiga 500. Today Amitopia Amiga Magazine can present the latest Warp 1260 installed on my Amiga 1200 with 68060 CPU that can run at whooping 105MHz.
CS-LAB in Poland has been so kind as to send me their Warp 1260 card for beta testing. I was so happy when they chose me because I've done many beta testing of various hardware and software. This is my first time ever to see my Amiga 1200 from 1992 to show 1920×1080 32-bit HDMI RTG resolution. My Amiga 1200 is now doing things I could only dream of before!
Installation of Warp 1260 is Easy
Until now I had a great experience with my Apollo 1260 card. But with 32MB RAM and no RTG out the usage of it was fantastic but with no HDMI out. I used my Indivision AGA mk2 which helped me a lot. Giving DVI out, but no RTG at all.
Warp 1260 from Poland stands out! On the card, CS-LAB there is 256MB DDR3 RAM which helps out a lot. The card is very easy to install. You just put it into the CPU upgrade slot that sits so you can use the trapdoor space. Remove all of the metal shields as there is an IDE Compact Flash card reader connector on Warp 1260.
On the card itself, you also got a 16-bit sound out that is used by the ARM 400MHz CPU. I will test everything for you and will make good guides to follow. Warp 1260 is something that the Amiga community needed to come out. There is a slogan in Amiga,… it is ready when it is done and this product is exactly that.
All of the beta testers will make sure that this product will deliver.
Backplate block with HDMI and 2x USB ports included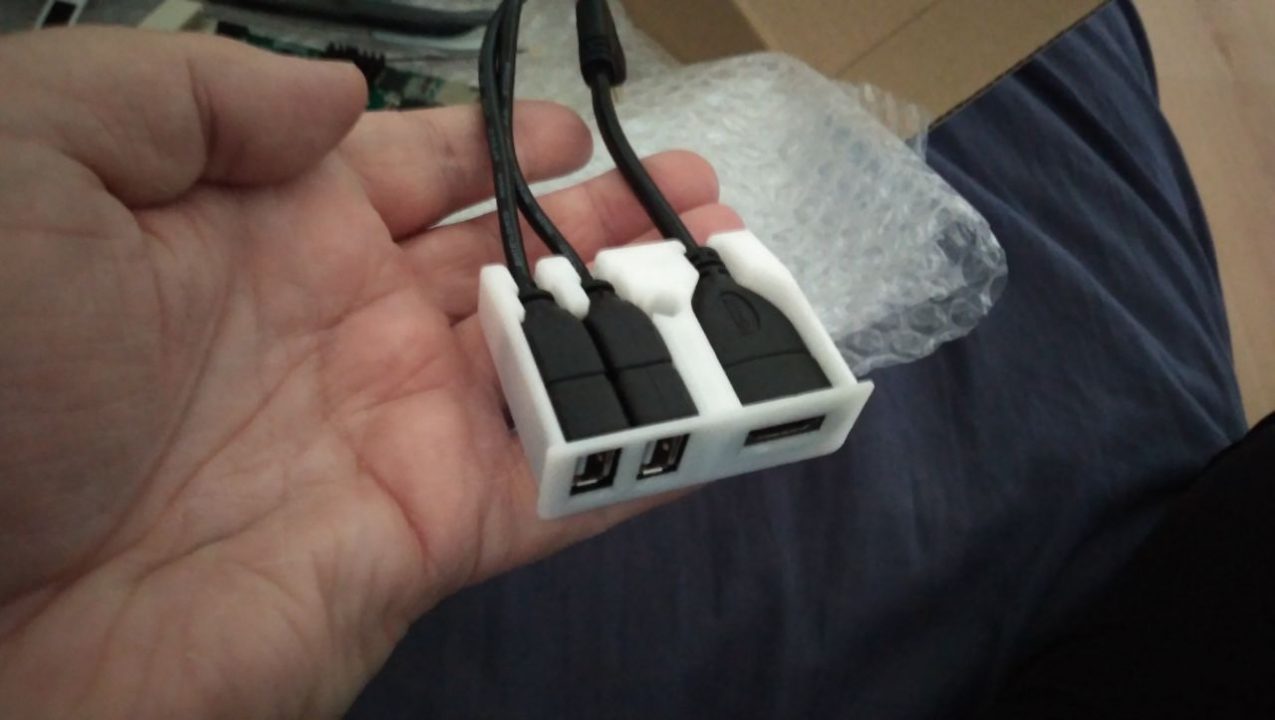 In the Warp 1260 package, CS-LAB included an extra connector block for the backplate which makes it tidy between the card and various connection possibilities is a small but very handy solution.
On the left side of the mouse port on any of the original Amiga 1200 chases from neither Commodore or ESCOM, there is space that was never used. The A1200.net Kickstarter Amiga 1200 chases provide extra white backplate DVI and VGA options. But with the solution from CSLAB. You don't need them as their solution makes sure that all connectors will never get loose.
With their white backplate extension block. CS-LAB extends the backside of any Amiga 1200 with 1x HDMI and 2x USB ports on the backside of the Amiga 1200. This solution is genius I think. It is those small things in life that matter sometimes and this solution is really good.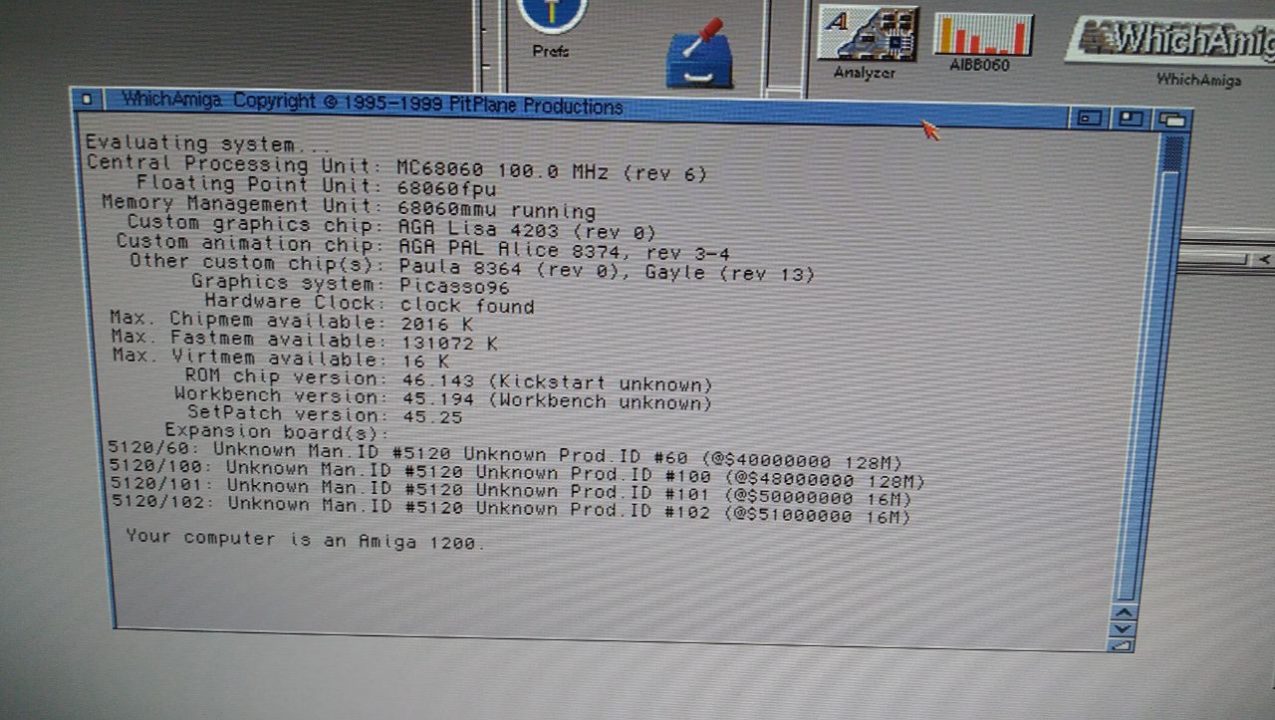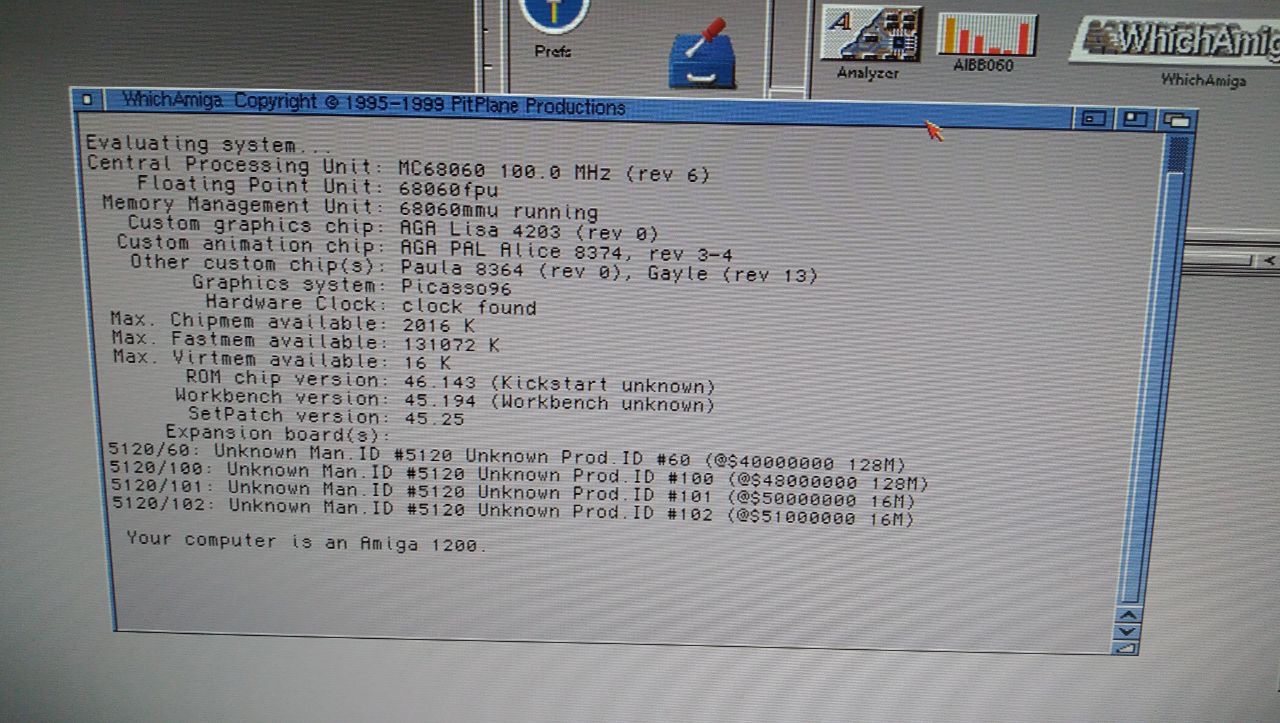 Warp 1260 Cooler Works and is really Silent
There are tools that come with Warp 1260 that lets you adjust and set the clock speed of the 68060. Originally when you turn on your Warped Amiga 1200 with 68060, WhichAmiga will tell that you have a 50MHz 68060. But with the tool that comes with the card. You can adjust it.
When the Warp 1260 accelerator will be sold, this CPU clock speed tool will be improved. So don't expect the tool on my pictures to look the same when the final product is out.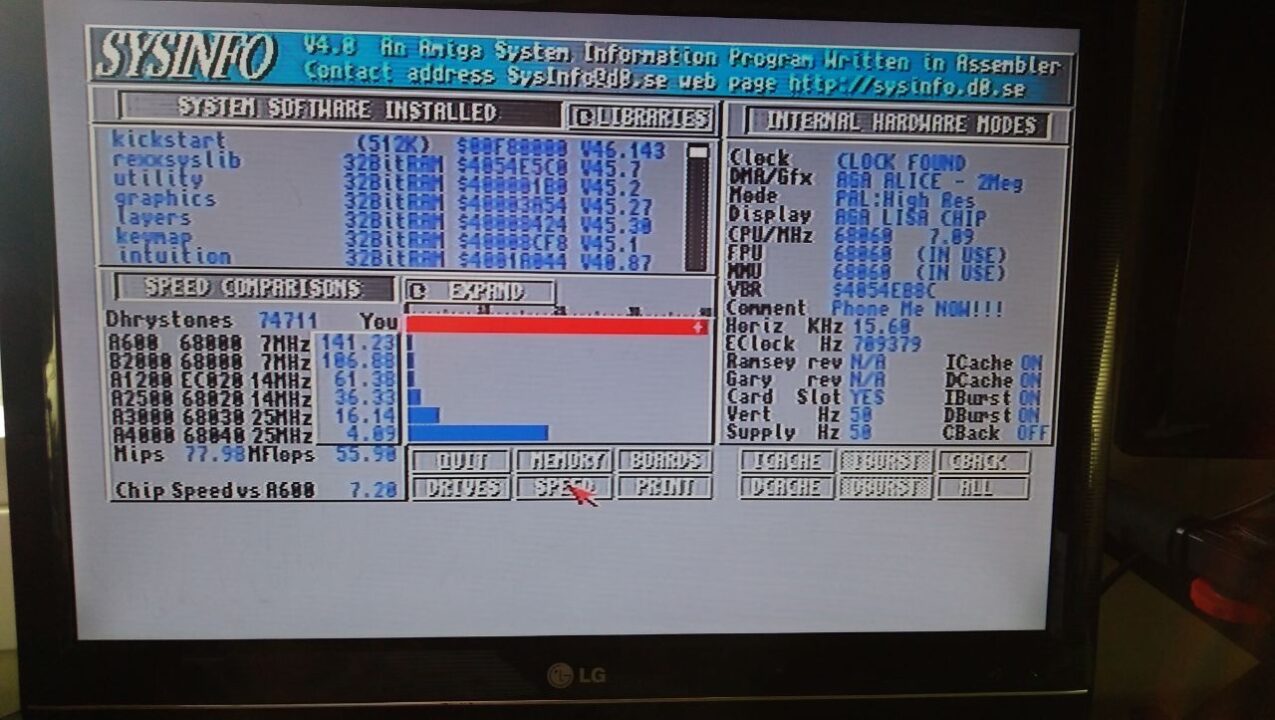 I managed to overclock my 68060 to 105MHz with the tool. The tool lets me set everything I need regarding the system speed. Also, it is the first time that I've used a tool on Amiga to adjust a Cooler and how it should be running. This is very handy as sometimes you might not need the extra speed. The tool shows the temperature for the 68060 and the ARM at 400MHz. Its fun to see when the cooler is on how the temperature of the 68060 drops.
In the upcoming days. I will update you more. As a first time Warped Amiga 1200 68060 RTG HDMI out experience. This is wild and cool! Amiga community rocks. CS-LAB is amazing. Amiga is a Survivor thanks to them.