RNOXfer is a graphical FTP client with support for SSL/TLS protocols that are now out for several AmigaOS systems. It is available for free for AmigaOS 3.x, MorphOS and AmigaOS 4.x. You need at least AmigaOS 3.0, 68020, and 8 MB RAM.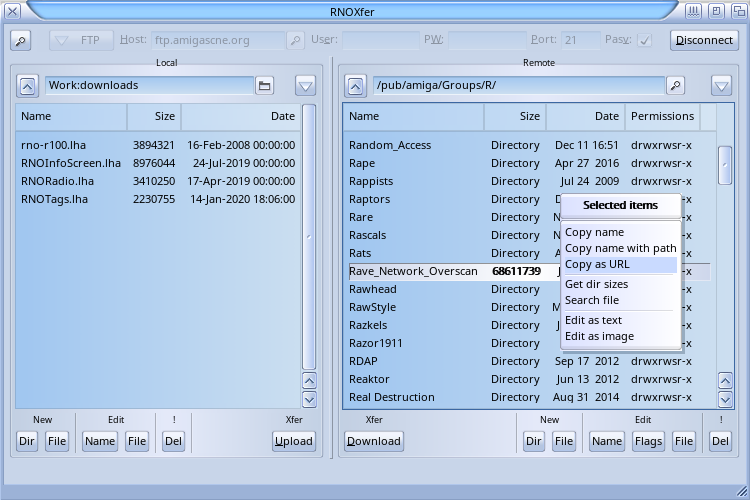 Here are some of the highlights of RNOXfer FTP client
Supports both explicit and implicit FTPS connections
Recursive file transfers
Resume support
Online editing of files (automatic uploading)
Create new files using the specific editor setup in Settings
Open double-clicked files using the program defined in Settings
Edit filenames and permissions
File search functionality
Calculate directory sizes
Import addresses in URL format
Configurable IP address and port range for the active mode
Ability to send custom FTP commands to servers
File selection functionality by pattern matching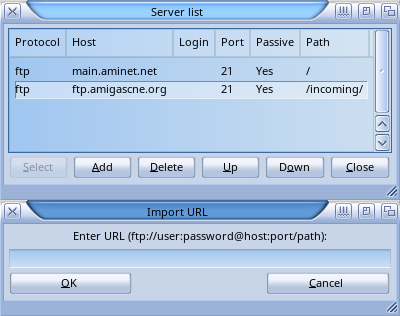 These are the Requirements for the AmigaOS 3.x version
Note that pre 4.5 versions of AmiSSL v4 had a buggy installer script on MorphOS. Installations made with them may be incomplete and in these cases, it's recommended you update to version 4.5 or higher.
The more mem you have the better this app runs. Also with a better CPU, you will also get better transfer speeds. Also, I recommended having all of the libs installed before loading the app.
Consider helping out Amiga helpers like JPV, by using the Donate button on his website. You can get much more apps for several AmigaOS systems there, http://jpv.wmhost.com/jpv_software
Get RNOXfer FTP Client Below