With MorphOS 3.10 launched it seems like there is more going on. On morphos.de the MorphOS Team now starts to write a lot more about what is going on. The news seems to be more frequent and maybe MorphOS 3.10 finally can become a new start for this wonderful nextgen AmigaOS compatible operating system.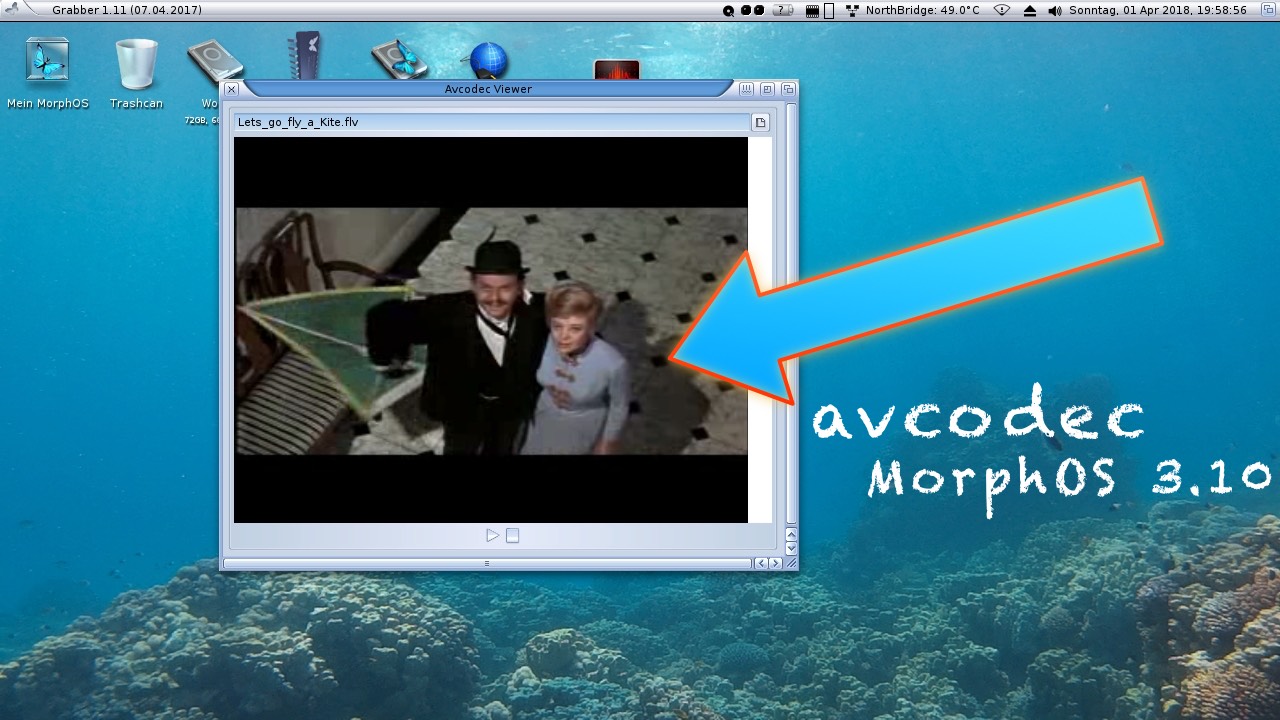 Carsten Siegner has released avcodec.mcc for MorphOS 3.10 users
Carsten Siegner which have made lot's of different things for MorphOS that you can download and try yourself here, has released a new MUI class called avcodec.mcc.
This addon for MorphOS 3.10 plays many different movie formats with the help of "Avcodec", but without sound for the moment. Moreover, the class utilize vgraphics.library to render vector graphics in the SVG file format. Please note that avcodec.mcc requires MorphOS 3.10 to run. So, do update or buy MorphOS 3.10. It is totally worth it.
Source
Morphzone