A new version of the YouTube video clip watching application for Classic Amiga is out. AmiTube 0.6 is now available for download. Now you can show thumbnails of clips that you want to download and the newest AmiTube also offers a better end-user experience as the design and usage are improved. The 68000 version of the application is better than ever too as a smaller network buffer is added.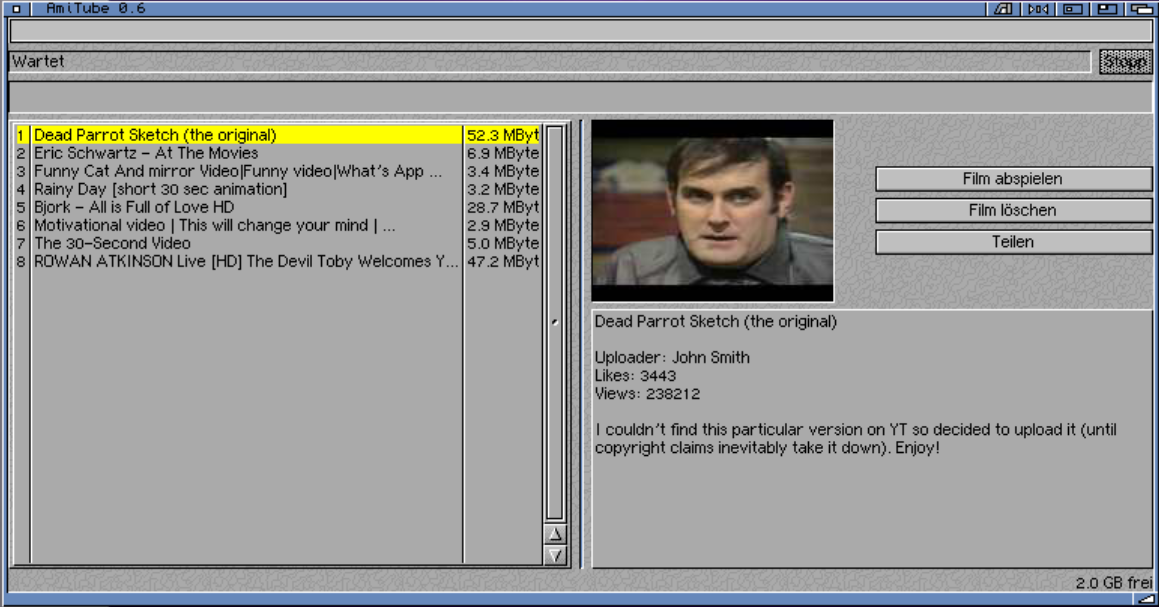 AmiTube 0.6 also got support for localization (only german until now, but more to come). In the next releases of AmiTube. The application will support Norwegian, Swedish, Danish, and French. If you want to help out. You're welcome to add your interest on Discord here.
Here is the Full Feature list for AmiTube 0.6
Localization (german included)
Preview Icons (need jpg Datatype)
All formats Download buttons on the main GUI
Check for Free space on HD, warn before downloading if not enough space
Icon tooltype MOVIEDIR to set a directory for movies
Smaller network buffer for low memory systems
You need to click to load the thumbnail. Its been implemented so because of mem limitations that some Amiga users might have. Also, checking for free space on HD is important. AmiTube is becoming a fantastic YouTube clip player, but it can also be used as a nice frontend for the amazing AGABlaster CDXL player.
Enjoy using it! A fantastic application that is totally free to use for any Amiga user. You need 68000 7.14MHz 1MB of RAM or higher to play the CDXL clips downloaded. Then to use AmiTube 0.6 you need more than 4MB RAM to use it on 68000 Amigas.
Download the latest Versions from the AmiTube website
Please do not share or publish this program, anywhere else! If you want to
download it, download it from the AmiTube page. Thanks!