Now AmigaOS 3.2 Amiga News is here. But what about the price? RetroPassion seems to be one of the first stores to list AmigaOS 3.2 – There the price is  £37.99 Incl. VAT is about 44.11 Euro. A burning service for making Kickstart 3.2 is an additional cost that they can provide. AROS Retrofit sells it for 49.31 Euro.
However, the interest for AmigaOS 3.2 seems to be so high that many of the Amiga retailers web sites is giving Bad Gateway information. But give it time,… !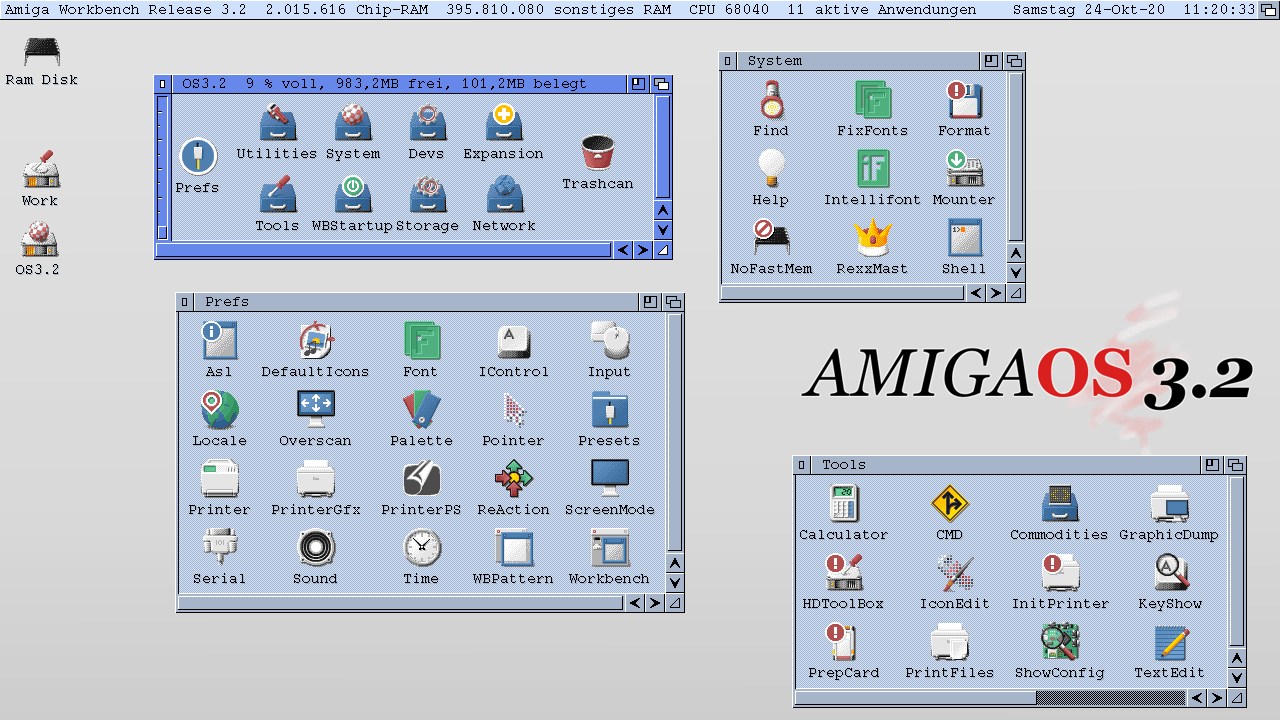 The AmigaOS 3.2 News just got out.
It is indeed great to see that the retailers can sell AmigaOS 3.2 release with new Kickstart ROMs. Fantastic! I just hope that the developers of AmigaOS 3.2 get the income too and not just Hyperion. 60 people have contributed to this release.
AmigaOS 3.2 Price List
RetroPassion: 44.11 Euro
AROS Retrofit: 49.31 Euro