Great Amiga News Now! The world's longest-living operating system AmigaOS 3.x (since 1992!!!… commercially developed and sold) is still LOVED! In the middle of a pandemic but on a Friday. Hyperion gave the biggest Amiga News present on th 14th 2021! AmigaOS 3.2 is finally out now! No more waiting. Impressive list of features that you can read about here.
Hyperion Entertainment CVBA announced the availability of AmigaOS 3.2 for Classic Amiga-based Amigas Now! This new update of the Classic AmigaOS comes packed with well over 100 new features. Also, dozens of updates that cover nearly all AmigaOS components and a battery of bug fixes that will move the user experience to new heights.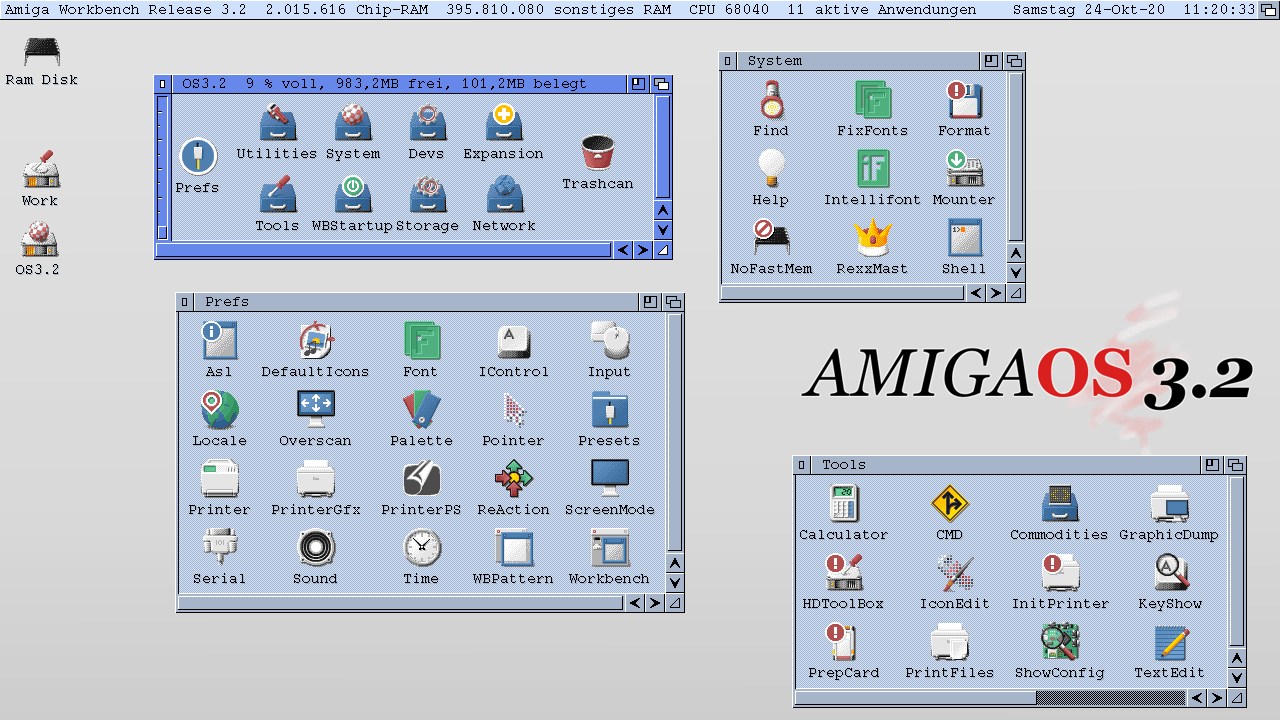 In the news, AmigaOS 3.2 taken more than 2 years of intense work from a team of over 60 people who have contributed to produce a new milestone in AmigaOS history.
AmigaOS 3.2 is a Comprehensive Release
The new OS from Hyperion is available on CD-ROM and contains all the disks and AmigaOS Kickstart ROM sets for all Amiga machines ever produced allowing Amiga users to install AmigaOS 3.2 on multiple different types of Amigas at once.
Place your order now with your Amiga dealer of choice! The Digital for specific Amiga computers in downloadable versions will follow later. I remember talking a lot with Timothy at the last Amiga34 about AmigaOS 3.2. I have written a few articles about the features that AmigaOS 3.2 will have and now it is out for every Amiga user to enjoy!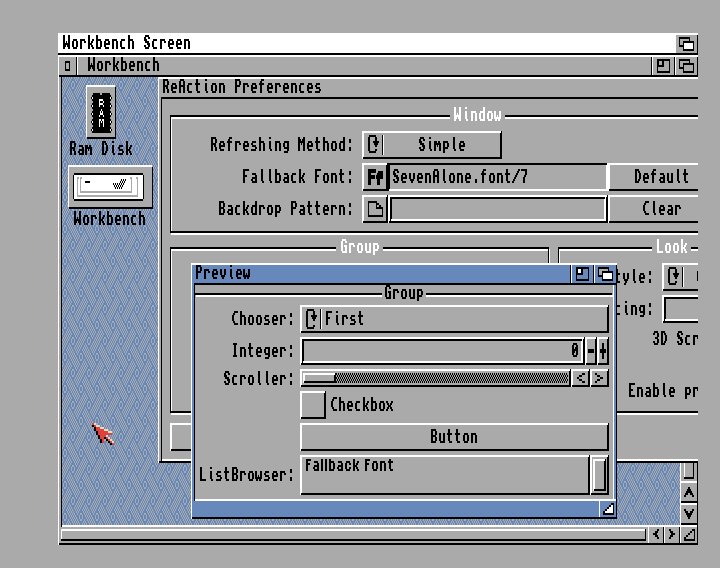 You can check out all of the new AmigaOS 3.2 Features here. Thanks for keeping the Amiga flow moving on. Hyperion got lots of interesting history but the fact that they manage to pull this release finally is a remarkable thing to do. Amitopia Amiga Magazine wants to thank every contributor to this release all the best. I don't know you but the Amiga flame is burning more than ever in 2021.
Retailers selling AmigaOS 3.2
The availability might vary. Also the fact that AmigaOS 3.2 is out now,… it will take a few moments to make it available everywhere. But as the press release says. AmigaOS 3.2 is available and released now. This news item is based on that. I posted the list of retailers where AmigaOS 3.2 will be available so you can follow the nearest retailer.
AmigaOS 3.2 is a reason for forgetting the pandemic and keeping Amiga flame burning. Thanks a million, thanks again! I'm so happy now… !!! This news made me happy for sure. 2021 is the year of Amiga Survival for sure!