This is all thanks to the amazing job that the author behind Amikit has done. He managed to get people to donate until 5th of March €2111 for Ukraine as 100% of all money received until that date was going to the brave people of Ukraine.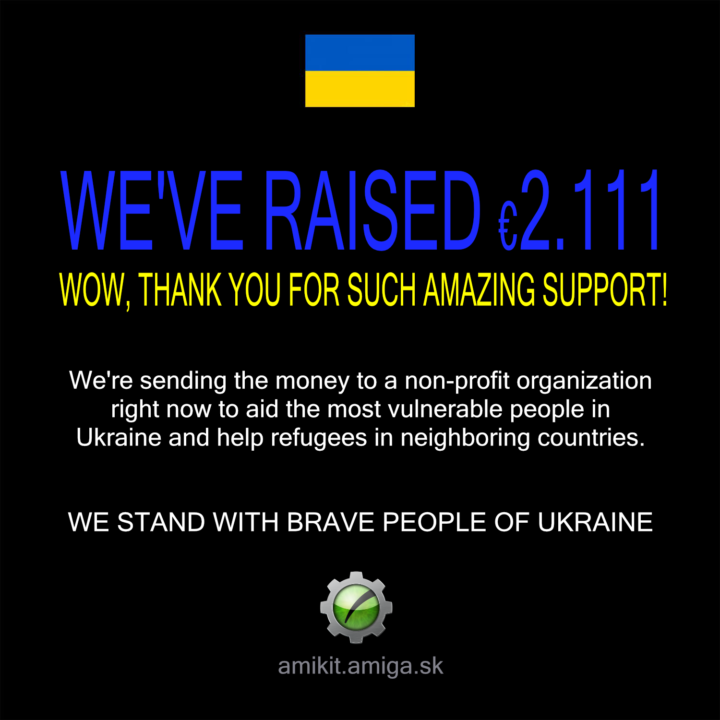 You can still donate to Člověk v tísni directly: https://www.peopleinneed.net/donate/once Thank you.
Amitopia sends all thoughts to all fighting for a liberal world, which includes Ukraine and Russia. To all the demonstrates on the streets in Russia too. This war is the most pointless war ever and the people of Ukraine didn't need this aggression now. Especially as the covid is almost over. The year 2022 was going to be better than 2021, but Mr Putin doesn't want that.
Ukraine is in our hearts. Peace