There is a brand new Amiga magazine to download from Aminet that just released their 3rd issue on Aminet! WhatIFF brings you exclusive content for Amiga users in AmigaGuide format and I think it's brilliant. Fantastic work was made by John Scolieri and Timo Paul.
You can use any Amiga web browser such as the latest iBrowse or NetSurf. Go to www.aminet.net, and grab the latest WhatIFF in AmigaGuide format from there.
Roadshow Focus in this issue of WhatIFF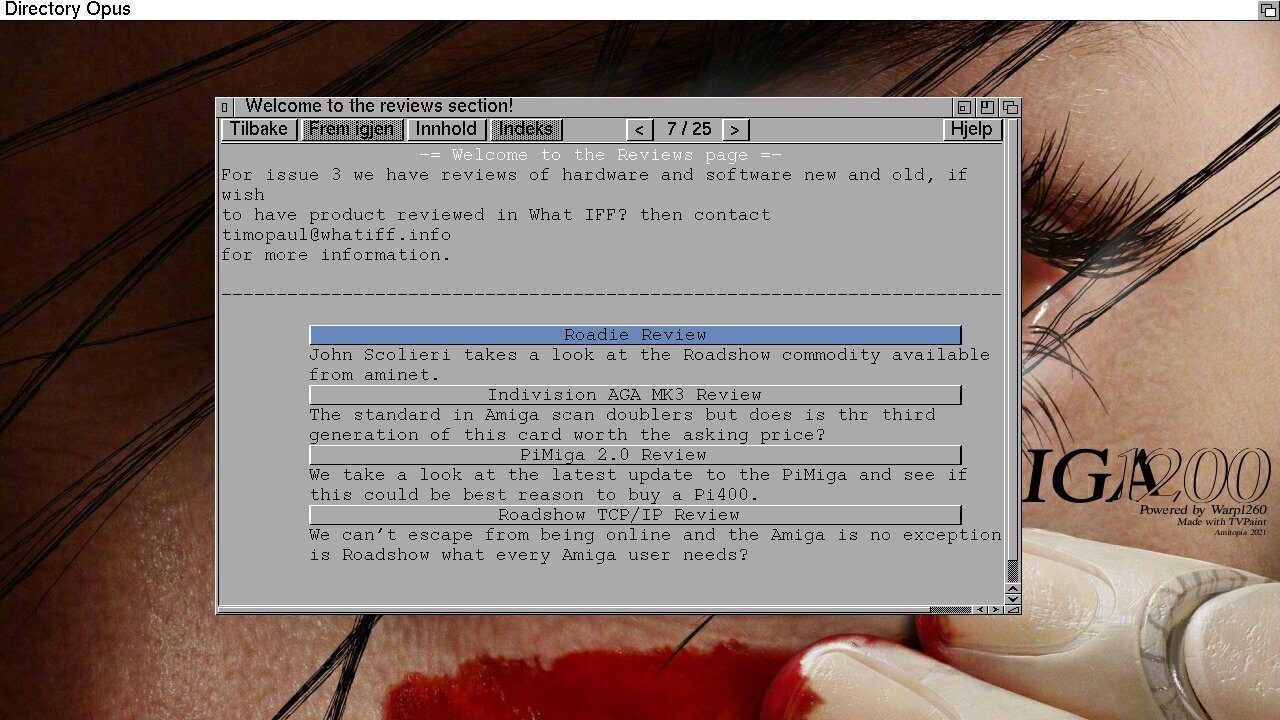 In the February issue that is out now on Aminet, you can read nicely written reviews about Roadshow and its Roadie GUI commodity addon. You get some Amiga News and Guides for Internet Time Server Setup, Lightwave 101 Part 2, Brilliance 101 Part 2, Octamed 101 Part 2.
Not only in AmigaGuide format
WhatIFF now has a Gemini capsule available at: whatiff.flounder.online – So if you have the latest AmiGemini 0.7, you will be able to download the magazine from there. The idea is to have content at a place for people with almost any kind of Classic Amiga and read it there soon without going through a image-heavy website. There will also be some bonus content for readers accessing the magazine via the Gemini protocol they write on the WhatIFF site.
You can download the latest AmiGemini from Aminet too.
Issue 4 of WhatIFF will have reviews of AmiGemini, USB mouse adapters comparison, Framemeister, and an interview with PiMiga creator Chris Edwards plus more! Awesome. Just awesome!