Do you remember the times before the Internet and LAN gaming? Let me remind you. Friends invited friends to play games together. Not on separate computers at each home.
With social gaming at home, You could see the other laugh, say things etc. You could eat chocolate and snacks together while communicating in the very same room. It was a social gaming feast at its best and Amiga as one of the longest survival platforms continues that like no other. Turbo Sprint brings that joy back in 2021. Thank you!
Get ready to burn some Joysticks with Turbo Sprint
From the 7th of May 2021, Turbo Sprint will be available for purchase. Then you will be able to order the full version for AGA Amiga computers and for the Amiga CD32 console. I have been so lucky to be able to try one of the latest versions out before full release and I can recommend this game. There are many topdown racing games for Amiga, but this one is epic in many ways.
All of the Graphics, Music, Sound effects, and Gameplay are solid. You need some practice going, but once you have crashed enough times. You will master this game. Turbo Sprint is based on Super Sprint which never got a first Amiga generation release.
Turbo Sprint is Looking Good
Not many Amiga games are using other screenmodes than PAL low res. But Turbo Sprint as very few other Amiga games is using PAL Highres interlaced mode, which means that the graphics are better looking than ever before. I was so happy to see my $13 HDMI grabber able to coup with it and it looks really nice.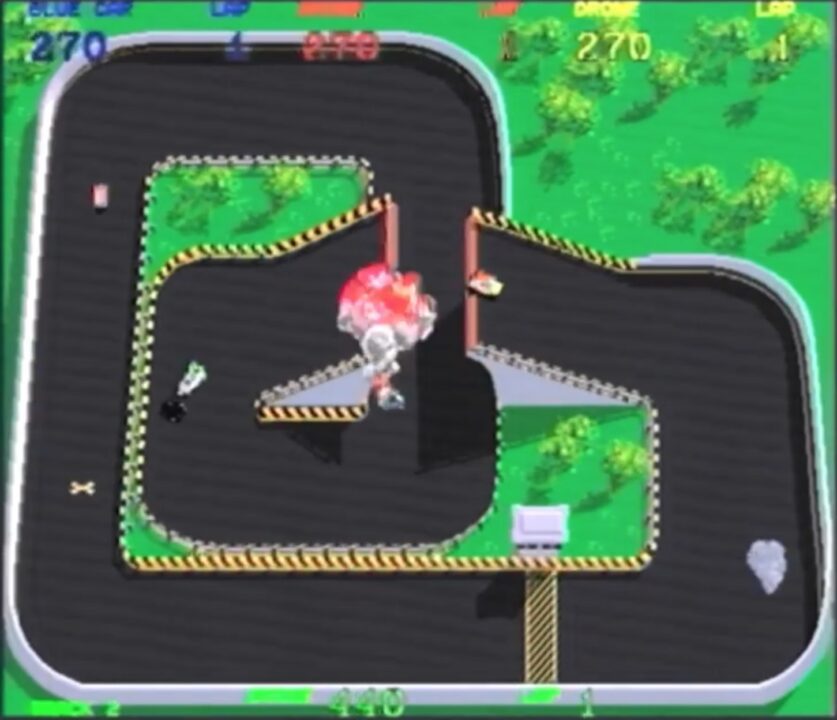 From before there is Burnout, Maniacball, and T-ZerO which uses PAL HighRes mode. Why didn't more game developers use this mode? Turbo Sprint takes that legacy further. So, this racing game is much more than just a pumped-up AGA game. It is a solid racer for Amiga! I will do a full review later.
I really recommend anyone to support and purchase Turbo Sprint from the 7th of May. There is no commission for me doing this post. I do it out of the joy of helping out the Amiga community.