The A500 Mini is coming in early 2022 and will feature 25 Amiga gaming classics, including Worms, The Chaos Engine (by The Bitmap Brothers), and Simon The Sorceror. It is a console because it can connect directly to your TV without you needing to do anything. Can this console compete with Vampire 4 Standalone that I recommend getting here?
Commodore's Amiga CD32 is the only other console that was made but that one got full pin9 support like the Vampire 4 Standalone computer. Trying to promote Amiga as a console is also not good.
You will also be able to side-load additional Amiga games onto the mini console using a USB stick, with full WHDLoad support and multiple options. However, the fact that you get a pad instead of a Joystick is the first thing you don't want to use with Amiga games.
Most of the Amiga games are made to be used with a Joystick. If this console comes with options for changing controls then it might be a better product to buy. It will be interesting testing the A500 Mini when it comes out in early 2022. Also, I wonder why it couldn't be named The Amiga Mini or The Mini Amiga? If it's named A500 Mini, it means it's also based on the same chipset that is found in Amiga 1000 and Amiga 2000 too.
Not just OCS games on The A500 Mini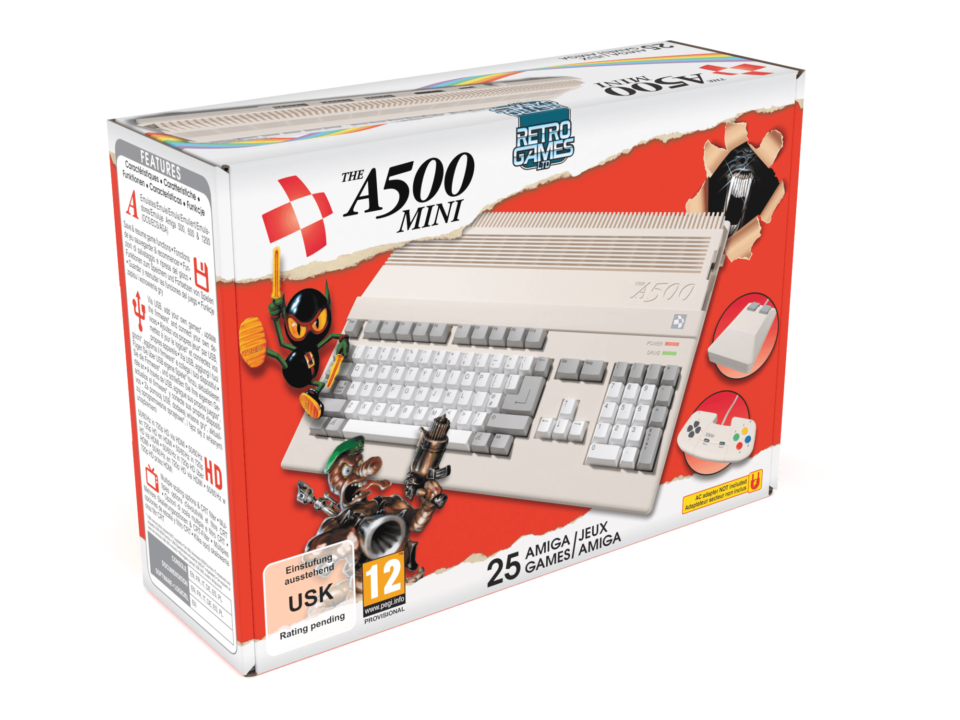 The A500 Mini console features emulation of the original Amiga OCS, ECS, and the AGA chipset of the more powerful Amiga 1200, Amiga 4000, and Amiga CD32. So, yet another reason for The A500 Mini name to not fit. However, for just getting into the Amiga gaming experience, I think that The A500 Mini got a shot. Yet, I do ask questions about how it is presented to the public.
The positive bit about The A500 Mini is that it also works with an external USB PC keyboard. The A500 Mini will be priced at £119.99 in the UK, €129.99 in Europe, and $139.99 in the US as written here. For $500 more you can get the Vampire 4 Standalone giving you way more power and a proper pin9 Joystick port. However, The A500 Mini will be a choice for those that only want to remember the fun that the Amiga games did back in the day. But I want to make it clear. The Amiga 500 was never a console. It was always a computer that can be upgraded in various ways. The Amiga 500 sold a lot in Europe because of its form factor. In the world of Amiga, however, the real Amiga mini is the Amiga 600. With a Vampire V2 FPGA accelerator, it becomes a Minibeast.
Are you going to get The A500 Mini?