How many Amiga users are connected to the net? The AmigaMap Workbench Map is showing where AmigaOS, MorphOS, and AROS users are hiding.
AmigaMapPing is an AmigaOS application that requires a TCP/IP stack, an Internet connection, and Workbench 2.0.4 or more. It is a project to show how many real Amiga users there are in the world. So, what are you waiting for? Download AmigaMapPing application from Aminet and run it when you want to. You can also put it into WBstartup, but read the instructions before doing so.
With this service. The world can know where Amiga, MorphOS, or AROS are all over the globe. Nice that it is called Amigamap Workbench. I like this sort of project and hope to see it flourish a bit more by posting this news item about it.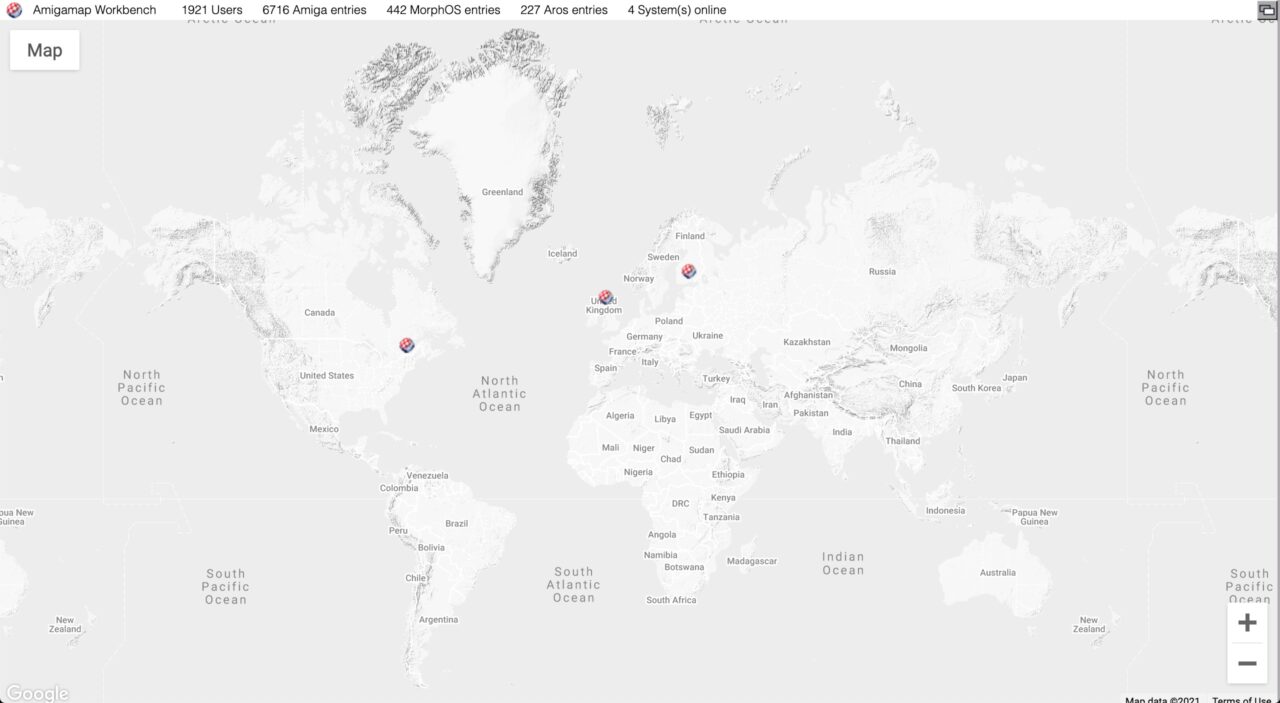 At the moment there are 6716 Amiga entries, 442 MorphOS entries, and 227 AROS entries. Where is real Amigans located? Are there any Amiga users in Iceland? in Japan? in Argentina? in Iraq?
AmigaMapPing
AmigaMap (http://amigamap.com) catalogs and shows all existing Amigas in the world through an easy-to-use interface. It also offers a live map of running Amigas connected to the Internet and AmigaMapPing is the Amiga client that pings http://live.amigamap.com to tell it that your Amiga is alive and kicking!
Essentials
AmigaMapPing is a commodity that includes a small HTTP client to call the REST APIs offered by live.amigamap.com.
It only sends (1) a random, unique ID to distinguish Amigas that could have the same visible IP address and (2) the ID of the Amigas from http://amigamap.com if registered and if provided in the tool-types of its icon.
It pings live.amigamap.com every 15 minutes. It requires a TCP/IP stack, an Internet connection, and Workbench 2.0.4 or more.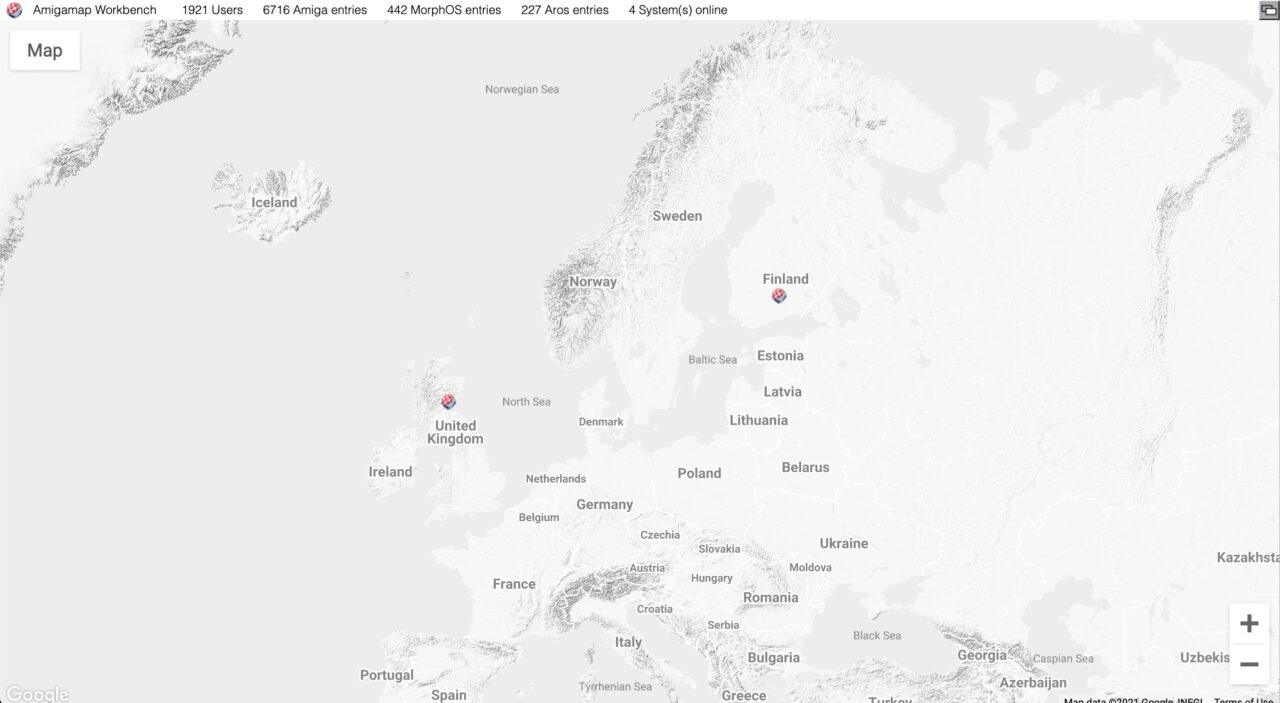 Where do Amigans live? Now your Amiga can reveal that.