Amiga creativity never stops! And that means that titles which should have been released in the 90s for the platform is now converted from Laserdisc / MegaCD to the remarkable Amiga platform. This News item is about Road Avenger and Time Gal SEGA MegaCD ports for Amiga that are out officially and totally free to Download for your Classic Amiga.
These amazing Amiga ports works on OCS and AGA. Read about the demands of these ports on the Pixelglass website before downloading. However, I personally would recommend a 68030++ Amiga with AGA to get HAM8 video outputs that gives you more colors on the screen at the same time when playing them.
Erik Hogan is the person that is also bringing Scorpion Engine. Was so kind that he gave me info about the Time Gal and Road Avenger when they got released for free for all Amiga fans to download. A true classic Amiga hero he is, and what a marvelous achievement too. Time Gal and Road Avenger plays exactly the same on Amiga as on any arcade hall´s in the 90s. It is totally mindblowing in my view! Thanks sooo much Erik! Also!… Erik is also one of the main minds behind Pixelglass that have released Worthy which is a great game that has been released commercially. Raid Over Moscow version for the Amiga is also done by the same team. Amiga Love can be felt all the way here!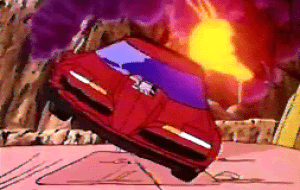 Important Time Gal and Road Avenger Amiga Features!
AGA edition of Time Gal is Great
Time Gal now has "watch all scenes" mode from Road Avenger which is also available for free
FFMPEG Post Processing has been used on the source video footage to clean up compression artifacts
Amiga CD32 editions of these ports support PAL and NTSC (note: on an NTSC console, it will force the system into PAL mode)
I need to repeat myself here. It is amazing to see dedication into improving Time Gal and Road Avenger ports for Amiga even though they are free to download. Great to see that improvements are still made for the Amiga versions of Road Avenger and Time Gal. Not only is it an AGA update but also enhanced OCS Classic Amiga gaming experience also been added since the first releases. You can see the difference in the image below: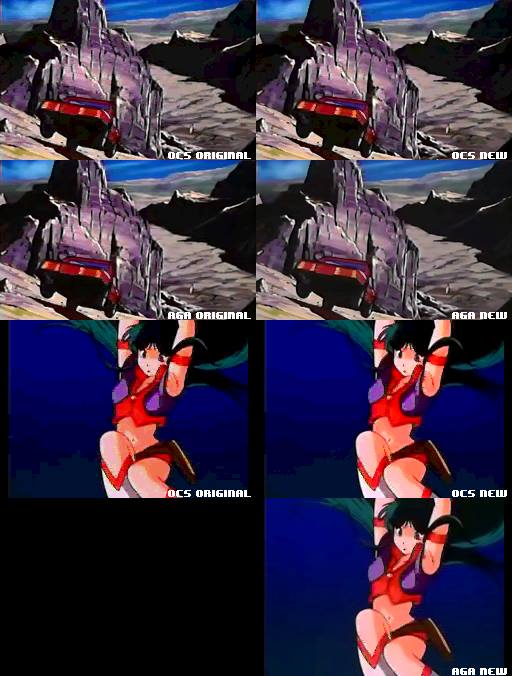 Amiga Community
Cheers Neil Green for the coverage on Indie Retro News! Greets to John Tsakiris, Seppo Seppälä, Alex Brown, Per-Ola Eriksson, Gilbert Tan, Amiga Bill, Michal Bergseth and the rest of the Amiga community! (Apologies for everyone I've left out, the list could go on and on)
Thanks to the Time Gal and Road Avenger developer. It is really nice to be mentioned by the Pixelglass team. It is the very same team that also released Worthy for Amiga, which is a commercial game in 2018.
Most of Amiga people and news sites that cover what's happening in the Amiga scene is helping out our scene. That's what the strength of the Amiga community. Together the Amiga legacy will live on forever if people want it to live. These SEGA Megadrive ports are unique and show that Amiga's could do much more.
Get the Road Avenger and Time Gal Updates below

In the sites above you can get the right versions for your Amiga. Impressive ports for Amiga by Pixelglass. And if you want to support them, get Worthy. You can buy it as a Digital, CD, and Floppy or even in a Boxed CD & Floppy copy of the game from Amiga.net.pl! Amitopia Amiga Magazine recommends these superb Amiga developers.
Amiga creativity evolves with such dedicated people. Support Pixelglass. Thanks to Erik Hogan for giving the information about the updates to Amitopia.