What is going on with Vampire? Who is Willem? And where is the project going? I had so many questions, but these are the ones that I got great answers from asking. Apollo Team is now focusing on its FPGA Vampire V4SA and the Amiga accelerators. So, I wanted to know where the Amiga market stands today and where it is heading towards.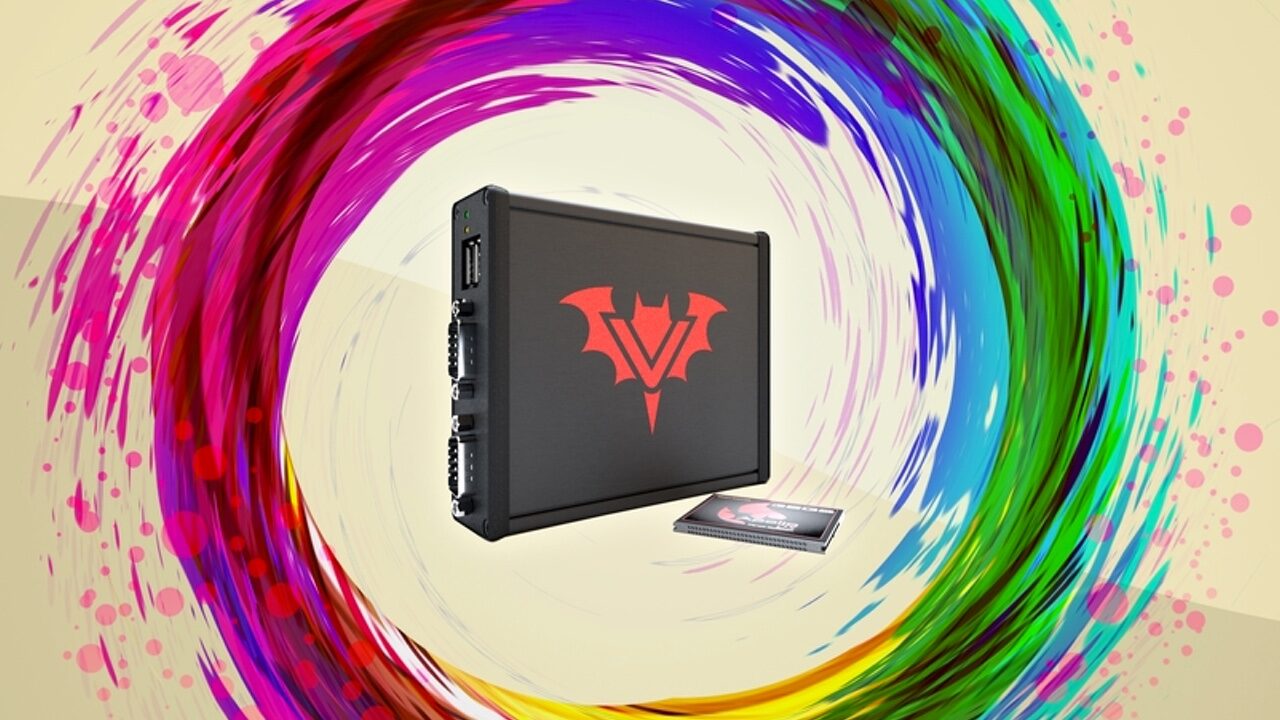 Sit back and relax. Grab some snacks and get informed. Once again, thanks to Willem for the time he spent answering my questions. Here we go!…
Tell me a bit about yourself? How did you become interested in Amiga?
My name is Willem Drijver, born on 21th of June 1968 in the Netherlands. I am married to my high school girlfriend and we have two kids that are in the process of leaving the nest.
During my study of Information Sciences due to the lack of available computing power (we had to reserve time on a mainframe for programming) I got interested in the "new" world of 68K microprocessors. We are talking about the year 1986 and the Amiga and Atari computers were not easy to get a hold of. So together with some fellow students, we bought Atari and Amiga products direct from the source and I ended up starting a home computer retail company which over more than three decades grew into a mid-size ICT company specialized in Healthcare Information Technology (med-tech). I am recently retired to spend more time with my wife, on my hobbies, and in supporting our two kids at the start of their adult life.
Please tell the readers a bit about your dedication to the Vampire project?
My interest in Apollo Vampire was inevitable at the moment I started a recollection of all the retro game and computer stuff I owned or used. My Amiga 1000 is my all-time favorite and after research into the available options of "Reviving Amiga" there was only one solution: Apollo Vampire.
So I ended up buying several V2's and was blown away by the performance and the unlocking of the future potential in my dear old Amiga 1000, 500, and 1200. As soon as the V4 arrived I was very eager to see if a "Stand Alone" could capture my heart…and it did big time. Before I knew I was fooling around like in the "old days" trying to get everything running on the V4 from Amiga OS 1.3, 3.1, 3.9, 3.1.4.1 to Coffin, AmiKit, EmuTOS, and soon after that also the dedicated ApolloOS.
Just for my own fun, I started building a framework to host all these different OS-es in one multi-boot set up and this was the birth of the Vampire BootLoader, in short VBL. During this time I already was in good contact with the very nice team members who helped me to improve VBL and this eventually lead to an invite from the Apollo Team to join their forces.
What do you do for the Vampire project?
Well, obviously I manage the Vampire BootLoader which now is an official Apollo product and part of our 2-Year Roadmap and the corresponding Quarterly Release Schedule. Within the team, I help in organizing this Roadmap to shift our focus more to higher quality and broader end-user experience of our products.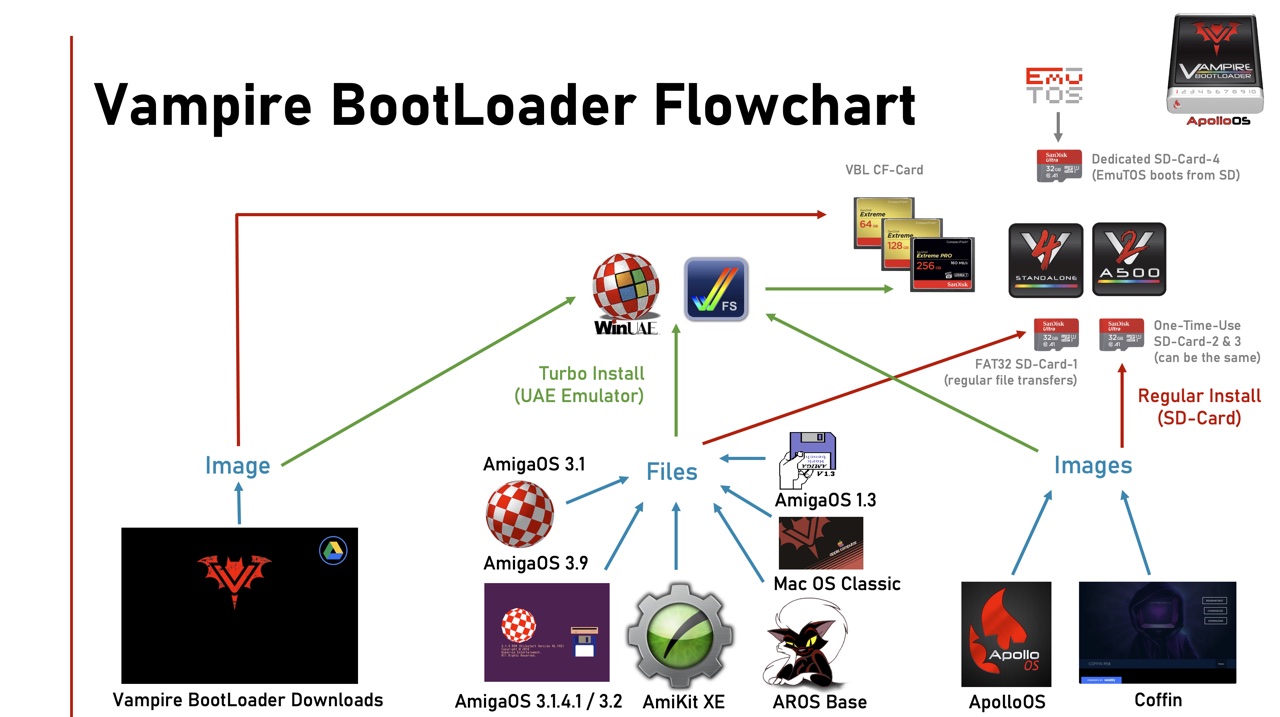 Together with a lot of the team members, I have frequent contact with users on the Apollo Team Discord for support, exchange of ideas, and for joining in on all the fun in our community. I also host the #nederlands channel.
What do you think of the Vampire 4 Standalone?
As a user, I was both curious as I was skeptical about what the V4 could bring. After all, it's difficult to project your Amiga emotions to a small black box that doesn't look, smell or feel like a "real" Amiga. But this turned around quickly after I found myself experiencing the same thrills as 35 years ago building different setups, playing all the classic games, and just spending countless hours having fun.
This made the V4 a true classic Amiga for me. After joining the Apollo Team and being part of the release and development of the Apollo Cores and ApolloOS my view on the future possibilities for V4 widened having seen up-close the yet unexplored potential in the V4 platform on CPU, Video, and Audio.
Where do you think that Vampire is heading in the next 4-5 years?
Our mission is to revive the Amiga. The only way we can achieve this is by developing our family of products in a well-balanced eco-system where we can provide a combination of the ultimate "Classic" and "Future" Amiga experience. We realize this through our 2-Year Roadmap from which we deliver improvements and new functionality to our users.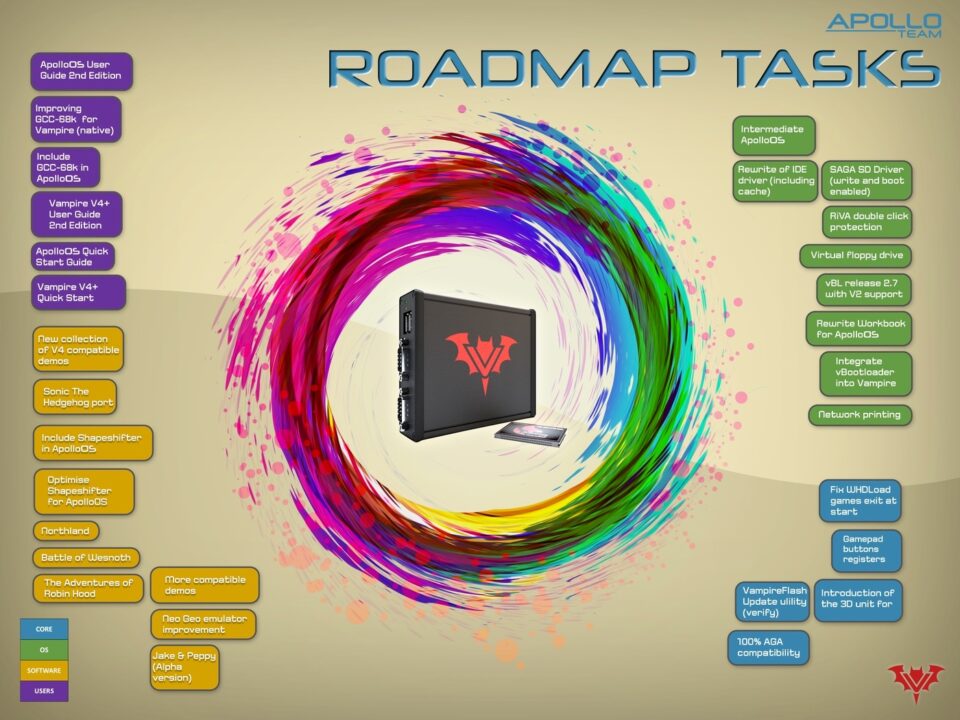 If you look at the Roadmap you can clearly see our future direction based on three joint pillars; Apollo Hardware, OS, and Software. On the Apollo Hardware level, it's all about stability, compatibility, and performance by regularly providing improved Cores. On the OS level, we are well on our way to building a mature, highly compatible, and future-proof OS, free of legacy code and copyright controversies.
In the Apollo Software division, we develop a substantial and monthly growing collection of great "Vamped" Games and Tools. So for the next 5 years, you can expect Apollo Team innovations and improvements to bring the ultimate Classic and Future Amiga experience to a broad global fanbase.
What do you think of the newest AmigaOS 3.2 release?
First of all, let me make clear that Apollo Team respects all the truehearted people that spent positive energy in developing the Amiga just because they love Amiga. This includes the developers on the new Amiga OS 3.2.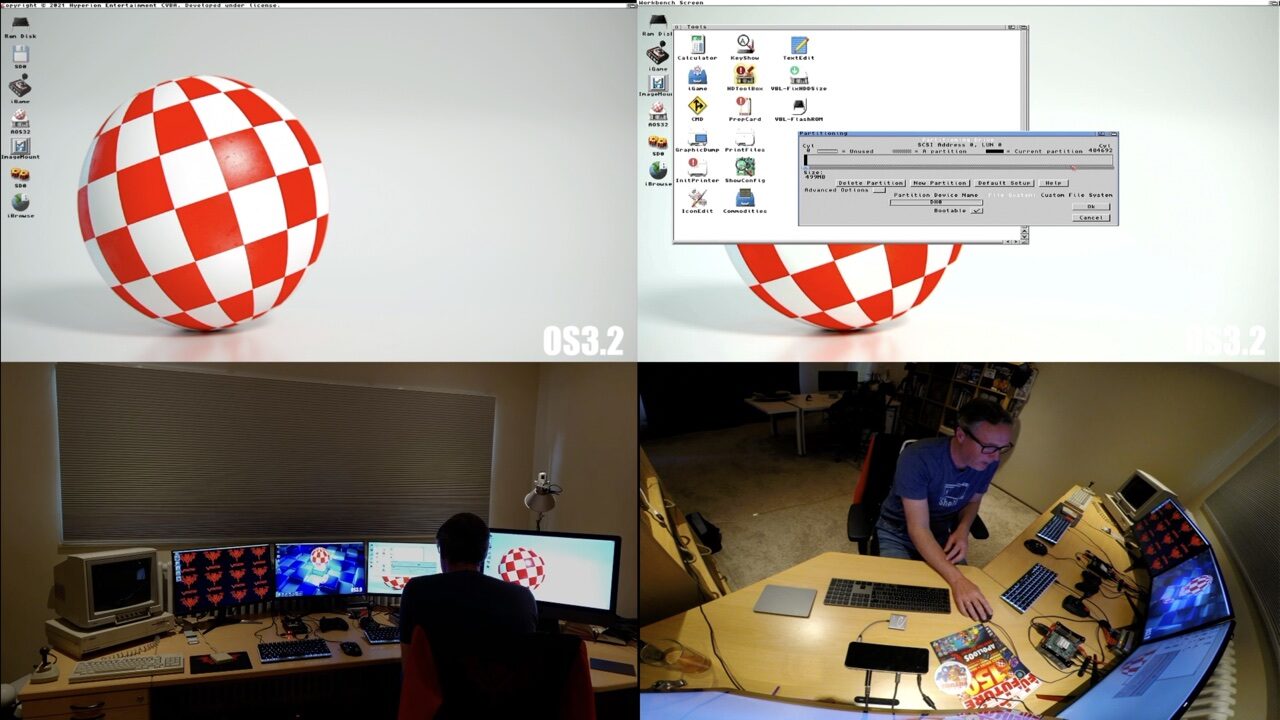 We really like the progress they have made and we see the value for Amiga users, including those with Apollo accelerators and stand-alone. The Vampire BootLoader (VBL) as well as the brand new Solo edition (VBL-Solo) both support the "hands-free" installation of Amiga OS 3.2 across the V2 and V4 series, so every user can enjoy Amiga OS 3.2 on our products.
Do you own Amiga machines?
LOL. Well, I have to do an inventory on the "Retro Attic". But for sure I have more than ten Amiga 1000, about five 500's, a couple of 1200s, CD-32's CD-TV's, and a lost 600.
What do you think of the Amiga Nextgen OSs such as MorphOS, AmigaOS 4, and AROS?
Apollo believes strongly in a combination of "Classic" roots with "Future" enhancements. This is the main reason why we decided to rebuild our own "Nextgen" ApolloOS based on the AROS foundation. In comparison with the three OS-es named, the main difference is that ApolloOS is in spirit and technology a true 68K platform taking full benefit of our lean and mean 68080 AMMX
architecture without the bloat which infests almost all modern operating systems. ApolloOS will revive the Amiga without losing the Amiga.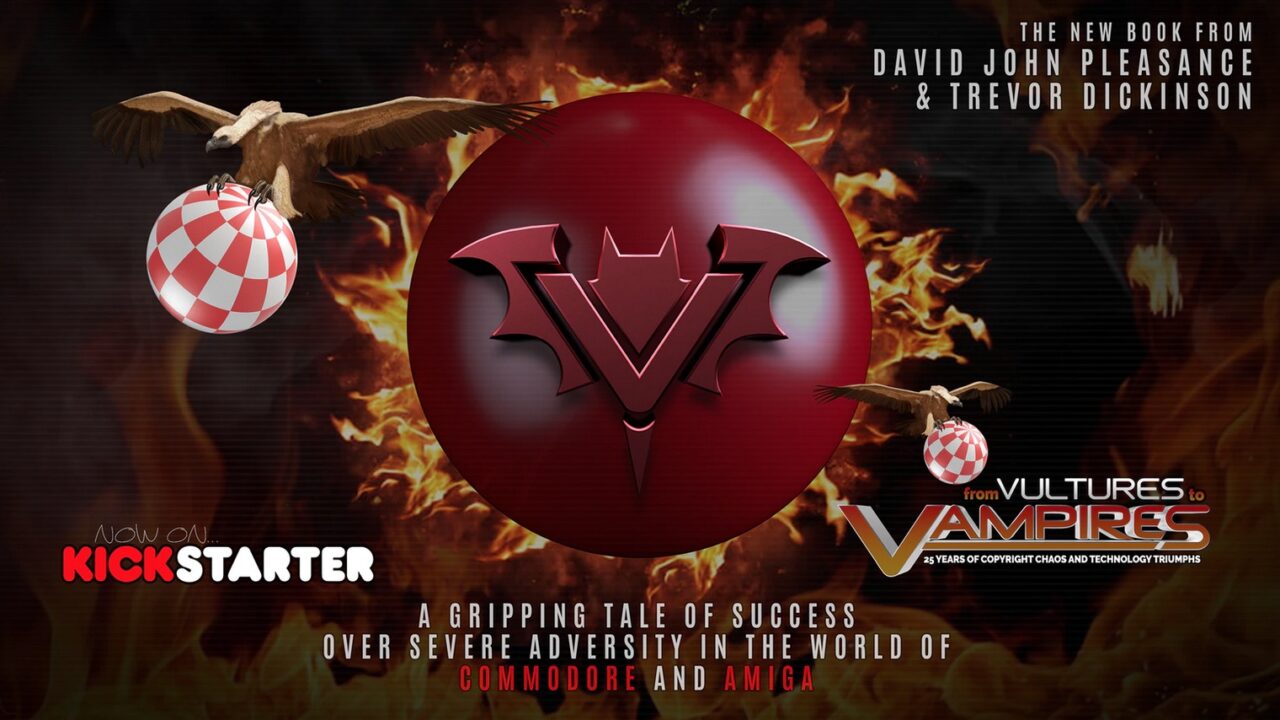 Any words about what you think of Warp or Buffee?
Again I should emphasize that Apollo Team has a positive approach to the Amiga community and all the great new projects that are going on. With the guys from Warp, there has always been a strong and respectful relationship and we really like their product line. As for the other one, the childish chosen name of the project reveals a toxic and spiteful attitude. I will say no more, everybody can judge for themselves.
Have you played some of the latest games for Classic Amiga using Scorpion engine?
This is really not my area of expertise, but I will ask around in the Team members that are more in the hardcore gamer category. I feel best sipping a whiskey and playing "Ports of Call". Hmmm, somehow that sounds like an old retired man J.
Do you like the Amiga demoscene? If so, what sort of production is at the top for you?
Again not my area, but we have a special "demo" Team member that is in charge of making sure all historic and future demo's run smoothly on our systems. I will ask him for a response.
At the end Question! What is your dream Amiga (Classic or Nextgen) of the future?
That's the easiest question as this is for sure the Amiga we are building in the next 5 years. Our V4 stand-alone has proven to be a solid base for this and although I am the first to admit that we have work to do on Hardware, OS, and Software levels, but I honestly did not dare to dream about doing the amazing stuff right now and here. Apollo really brings "Classic" and "Future" together without compromising the feeling I have had for over 35 years now living and re-living the Amiga dream.
Anything you want to mention that you haven't mentioned in this interview?
I would like to thank you for this interview and keep an eye out for our next Roadmap update as I am sure it will amaze everyone.
Thanks again for answering all of my questions. The Apollo Team is really doing progress as with the other Amiga projects. Amitopia Amiga Magazine pushes the Positive Amiga Circle everywhere and hopes that we can all feel worthy for what we're all doing for the Amiga to revive.