If you wonder about where Black Dawn Rebirth comes from. Then check out our interview with the developer and the publisher Double Sided Games. It gives you their background and why they release a new game for Classic Amiga in 2019.
Black Dawn Rebirth works on Any 1MB Amiga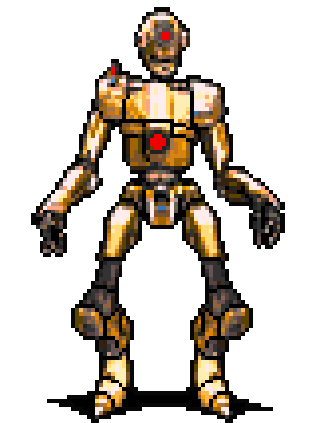 The official release day for this awesome dungeon alike game is the 1st of December. Shipping will start after that date. But now it is possible to pre-order this game! Yes, it is a fully commercially released game for Classic Amiga.
Black Dawn Rebirth is Playable on an Amiga 500, Amiga 600 and Later A2000 and up (requires 1MB of Chip RAM).
Some of the game Highlights
64 colors on screen
7 dungeons (21 levels) to explore
14 different weapons
21 different types of enemies (3 per dungeon)
Amazing animated introduction using an entire floppy!
PAL / NTSC compatible
Hard drive installable
3D movement effects are available for faster Amiga
Black Dawn Rebirth pushes the Dungeon Crawler genre
This new dungeon crawler released for Amiga takes the genre one step further. It is a valuable crawler that is now the most ultimate game in this known Amiga game genre. Black Dawn Rebirth is a game that focuses on taking the player into the Black Dawn universe for a new generation of players, and an opportunity for astonishing fans of the series to continue their adventure into a promising dungeon.
It has exciting new 3D graphics that work on 1MB Amiga or higher. The game also got a valuable sound mechanism that is impressive for sure.  This is a survival dungeon game that includes more levels, more monsters and more puzzles than any other Black Dawn game.
So, the biggest question is. Are you ready for the challenge? Read our interview with them here and Pre-Order this game Now! Support Amiga developers and publishers. They deserve your support!
Pre-Order Black Down Rebirth

Source: Double Sided Games