Because of the community. Amiga as a computing platform is evolving. Most of the people in the community want the childish fights to end.
People in our genuine and colorful community want all of the fights between the Amiga companies to end and so the important Amiga 34 event in Neuss, Germany is now approaching slowly where Amitopia Amiga Magazine will have a stand.
This important Amiga event will see the launch of Vampire V4 Standalone and give customers a much closer contact with the Warp accelerator creators to name a few highlights.
Amiga 34 Event in Germany
This Amiga 34 event will be held from the 12th of October until the 13th of October. The program is already set. Here you can see the full program below at the event!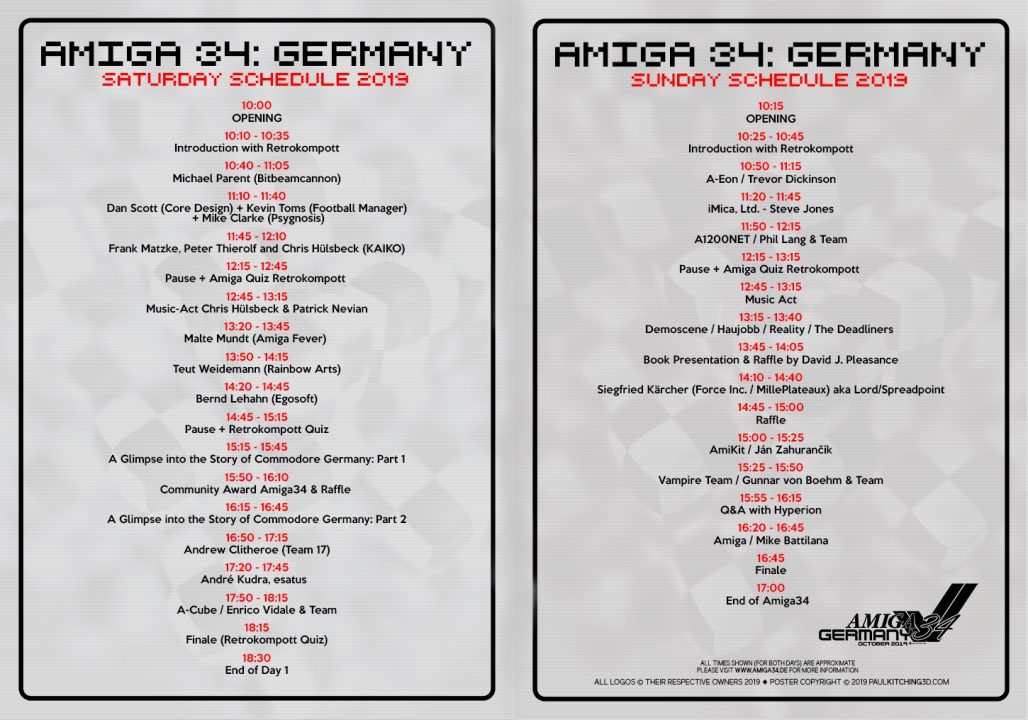 The doors at the Amiga 34 Event will open at 10.00 (10 am) in the morning on Saturday, 12th of October and it ends at 18.30 (6.30 pm). Then the doors open again on Sunday, 13th of October at 10.15 (10.15 am) and it ends at  17.00 (5 pm).
Find Amitopia at The biggest Amiga Event
Amiga 32 was a huge success. Lots of people came to the event. It was huge! It became one of the biggest Amiga events of the year. Here you can meet the Amiga makers, the Amiga community and the 3rd party software and hardware Amiga helpers that keep the momentum going.
This is a huge Amiga event. For some, this event is a quite surreal experience. Because for most people that come to the event from countries outside of Germany they automatically think that because it is an Amiga event it will be a tiny one. Amitopia Amiga Magazine will be located side by side with Amedia Computer France.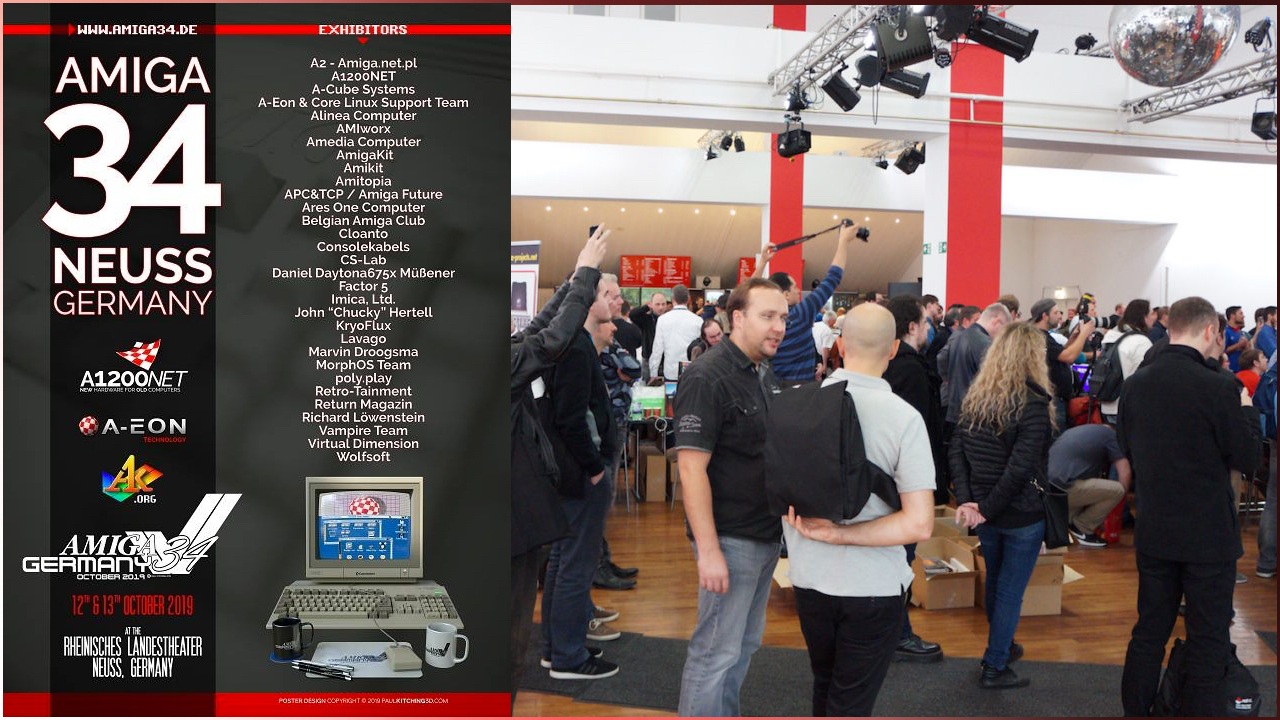 At our stand, we will present what Amitopia Amiga Magazine is. We will present it in CDXL format which is an ancient video format made by Commodore for both Amiga CDTV and Amiga CD32.
We need to give a huge Thanks to Erik Hogan (which is part of PixelGlass that produces commercial titles for Amiga), which made it possible to present our self-made Video at our stand on any Classic Amiga computer with 1MB RAM or more at our stand. Also, we need to thank Psyria for creating the awesome tune that we are allowed to use for our presentation. It is now perfect as we wanted it to be! We really need to thank everyone that helped us.
Amitopia Giveaways at Amiga 34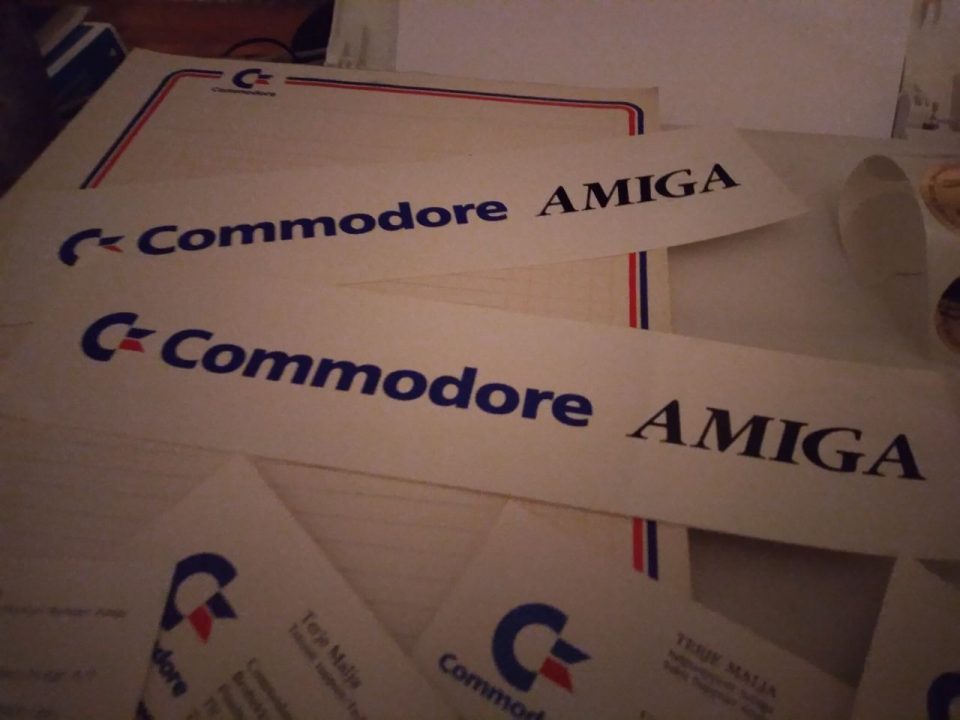 We will also have giveaways at the event sponsored by the former x-Manager at Commodore Computers Norge which we interviewed for Amitopia TV, Retro Ready, and Amiga.Net.Pl. There are stickers, books and even cover for your Amiga 1200 to win!
We will have competitions with prizes to win at the event. So do take some small steps to our stand during the event. It will certainly be worth it! We promise!
Source: Amitopia Own Experience