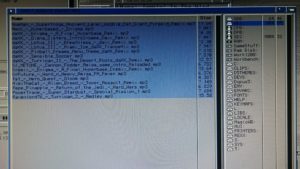 From the moment when AmigaOS 3.1 was out by Commodore. This operating system from 1993, was quite basic and because of this many developers saw potential in making several tools to help the users a lot. Here we bring you tools that will enhance your AmigaOS experience a lot.
AmigaOS 3.1 does have the looks, the multitasking, and is fast! But if you want to take full advance of it, then some of the excellent tools that you find on Aminet, will add  important functions like MagicASL does with the AmigaOS 3.1 File Requester. This excellent File Requester tool, which was made in 1998 requires MUI 3.8 or later.
Made by Flavio Stanchina in 1998
Before the millenium Y2K bug didnt happen, this Italian guy managed to bring MagicASL to AmigaOS 3.1 with MUI 3.8 installed. It transforms the original AmigaOS 3.1 file requester to a much more modern one. The original one is very basic and its very hard to choose more files with it, when using a great sound player like SongPlayer. As shown on the shots, you can select several files or just hit the ALL files button and OK to import all of the songs inside an MP3 folder for example.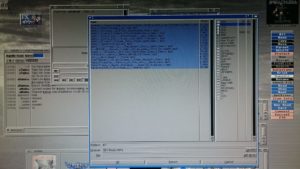 Faster than ther original File Requester
Not only does this File Requester gives you the missing tools in the original File Requester, but it also adds an very easy way of browsing all of your partitions by showing them on the right side. Also, when choosing partitions,  browsing and selecting files feels a lot faster for me which uses AmigaOS 3.1 in 1280×720 screenmode with my Amiga 1200. This aint so noticeable in lower screenmodes, but in the screenmode I use then the speed differences is there. Thank you Flavio!
Step by Step MagicASL Install Guide
Get MUI 3.8 on Aminet. Here is a full Download Link!
Get MagicASL on Aminet. Here is a full Download Link!
Download MagicASL to RAM Disk or to a drawer (folder)
Unarchive the .LHA file
Click the install icon
Follow the instructions until the end
Reboot AmigaOS
Have a happy time with a totally new File Requester!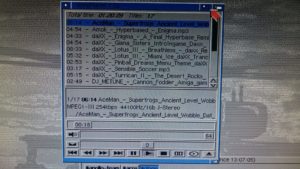 A nice note from the author in the readme
The overwhelming feedback I received after the previous releases convinced
me that I'm doing something good. Thanks to all those who wasted their time
writing mails that described misbehaviours and asked for new features. BTW,
sorry if sometimes I didn't reply quickly, but I got really a lot of mails
and I couldn't implement requests *and* reply in reasonable time. 😉
This was back in 1998, but still until to this date MagicASL is really doing lots of magic to File Requesters. Some programs tend to use their own ASL like Hippo Player though, but for MUI related programs the new ASL makes a lifechanger. It did that with me, and maybe also with you?
The ambitious aim of MagicASL is to put a good looking and give a highly configurable user interface into ASL, which he have done quite well!
Source
Aminet