On this Saturday at 22.00! Amiten TV will give you a nice interview with Jon Hare. He is the mastermind behind the xtravaganza Cannon Fodder intro music for the Amiga version of the game. He was also part of Sensible Software! And… He also managed to visit Amiga 30th in Amsterdam, which you can watch here. So, now I hope you have enough information to drop by the stream on Saturday on Amiten TV!
Amitopia TV – Jon Hare Live concert at Amiga 30th Expo in Amsterdam, Netherlands

So! Connect yourself to Amiten TV show on Saturday, where you can ask all of the questions you want to Jon Hare. Amiten TV is hosted by Johnny Acevedo every Saturday and this Saturday is no exception. So, if you are interested to know more about Cannon Fodder then you should watch, listen and interact on Saturday at 22.00
Watch Amiten TV Live Stream with Interview of Jon Hare Here on Saturday!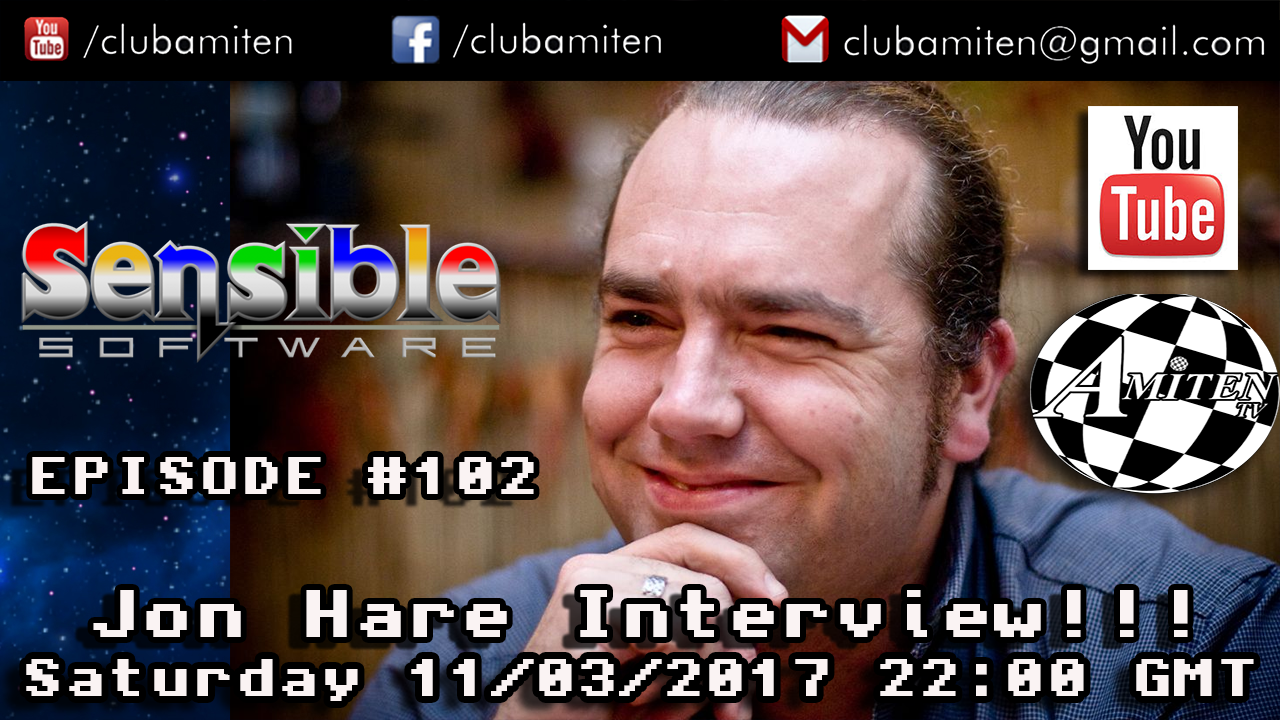 Source
Amiten TV