PART OF VAMPIRE USERS INNER VIEW SERIES
(Interviewed by Ras Voja / vox)
Please introduce yourself, as you like.
I'm Hugo Pereira, an amigan creator of Vamped Amiga Telegram Channel and Super Group.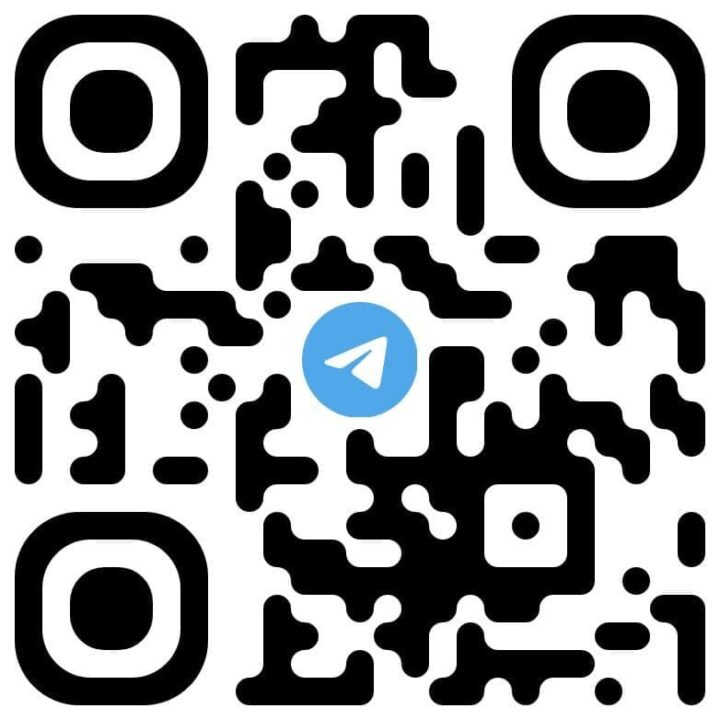 Explain your IT and Amigan background in short.
I'm a computer technician. Who currently works more in the area of web design in a telecommunications operator.
If you allow me, I would like to ignore the in short part, because we are talking about Amiga! 🙂
My Amigan background started early, at the age of six, when I began to observe the captures of the screens of the games that appeared in a magazine of the time, Crash (ZX Spectrum).
The game screens in Amiga were almost always better graphically to the other platforms of the time (1987), and sometimes quite superior.
After a while I had the opportunity to listen to some tapes with recordings of songs from various games, when to my amazement the audio was at the level of the best graphics I had observed in Crash.
That wonderful machine presented to the public in 1985, had come into contact with me, only through the photographs of a simple magazine and some audio tapes.
Never again was it the same, because even though my elder brother owns a Timex TC 2048 (compatible Sinclair ZX Spectrum), I always compare Spectrum games with the Amiga. The difference in some titles was abysmal either at the sound or graphic level.
When in 1991 we had the misfortune of the Timex TC 2048 crash while playing Robocop, one of the great titles for Spectrum.
It was here that the opportunity to acquire a fabulous Amiga 600 appeared on Christmas 1992, by the way in one of the best Portuguese computer stores, 26 years ago.
Contact with the Amiga 600 was the beginning of a new stage, for the first time had come into contact with a serious personal computer, which exuded power and features never before seen.
Applications such as Deluxe Paint, Personal Paint, Final Writer, Final Calc, HippoPlayer, PowerPacker, Turbo Imploder and X-Copy proved to be of great utility and efficiency.
Since then the Amiga has never stopped surprising me!
At that time, although it was a platform clearly superior to the rest, it was unimaginable for us to reach it, but with the passage of time we realized that the possibilities were almost limitless.
The multitasking and multimedia capabilities, always carried out with great efficiency, still today are only surpassed by the brute force of the processing of more recent machines.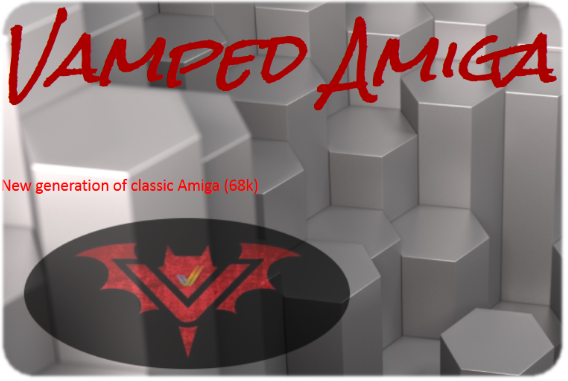 We did not know that we were in the presence of the "father" of modern computing. Intros, crackers, demos, games and applications, most of them consume relatively few resources.
The experience of inserting a 880 KB floppy disk into a computer with just 1 MB of RAM, which instantly brought true multimedia wonders (intros, crackers, demos, games, applications) to the monitor and speakers.
What other platform had in 1989 a compressor with ambient music?
Yes, the Amiga already had the Turbo Imploder.
Amiga Demo scene has brought us and continues to bring some of the best 2D, 3D and audio effects that a computer can offer.
In my computer classes some of the most powerful computers were 486 DX2 with 66 MHz. They had Windows 3.11 or some Linux distro installed, and their capabilities were markedly lower than Workbench 2.0.
My classmates who had the honor of attending some demos and games on our Amiga 600, they kept their mouths open.
How could a machine so small and relatively unknown to them, charge so much multimedia capability ?!
This was all at a time when most PCs still only knew how to whistle.
Commodore's high point was the Amiga 1000 (1985). The Amiga was so far ahead of its time that almost nobody – including Commodore's marketing department – could fully articulate what it was all about. multimedia computer, but in those days it was given to a game machine because few people grasped the importance of advanced graphics, sound, and video. Nine years later, vendors are still struggling to make systems that work like 1985 Amigas.
–Byte Magazine, August 1994"
In 1994, I was forced to buy a PC (Pentium), in order to use the software (Pascal, C compilers, etc.) that we used in the Computer Technology Course.
Amiga's clubs and stores were disappearing little by little in the area where he lived over the years.
At the moment I only have the pleasure to have a store in my zone that owns a museum of retro computers. Here they got several Amiga home computers among other platforms.
In 2003, I acquired another PC (Pentium 4), which I used for several years to run the Fellow, WinFellow, FS-UAE, WinUAE among other things. The Amiga bug however always stayed. I've been trying to keep up with community news over the years, and that was one of the reasons that made me join social networks.
Amiga has great tradition of communication and community (BBs, demo and scener parties). Have you experienced it back in the days and how was experience after Commodore demise?
I was always fond of the demoscene at Amiga from an early age. I had the best demos on floppy disks and was even fascinated with some intros. However, it was only after the bankruptcy of Commodore that I started to devour demo scene.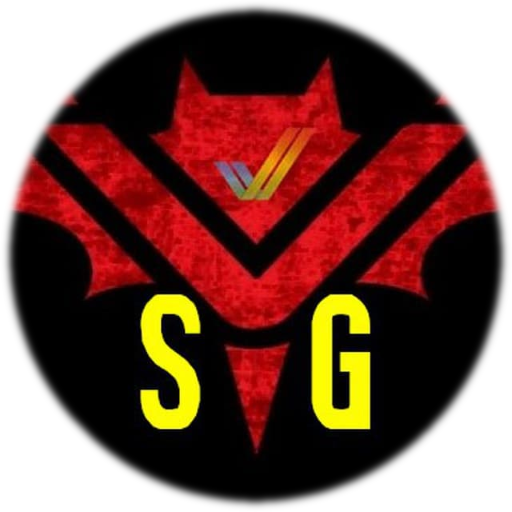 Telegram, forum or Discord :))) *or all but why? Could some of their elements be included in some dreamed next Amiga communication platform?
All of these platforms have their pros and cons, but currently in my humble opinion, I prefer Telegram.
A Telegram port or fork for ApolloOS would be interesting, as it's a very complete communication application.
To try to contribute in some way to our wonderful community (Amiga), I decided to create a Amiga News Channel on the Telegram, where everyone can follow the latest news that I share about Amiga. Telegram is open source, secure, fast and it has mechanisms to circumvent the censorship that some countries impose. So Amiga can be for all Amigans. Together we will be stronger. 🙂
Please explain your motivation to keep a community communication group
My motivation to maintain a communication group in our community, is because I believe that sharing quality information will help to revive Amiga in the 21st century.

Why was Vampire 2/4SA "the chosen one" and how was creation experience and learning curve?
The name of our Channel and Super Group is inspired by the best classic (expansion/Amiga) of the new generation, however all flavors of Amiga are welcome.

Why Telegram was chosen and can you comment modern Android communication software and social media, and their use?

The idea for the creation of this Channel and Super Group came up in March 2018. The principle is simple. Nowadays we all have a smartphone in our pocket. I decided to combine this with Telegram. In this way, all Amigans will be able to be united in a modern and advertising-free platform, Telegram.
There are outstanding people and ordinary users in your almost 250 strong group. There are two channels. How does the daily experience look like?
Both in the channel and in the super group, I can say that we have a community composed of great known and anonymous Amigans.

How do users interact? Do you intervene and why?

I insist on intervening whenever necessary to keep our Super Group free from spammers. We only have 3 rules:
o introduce yourself when you join the Super Group for the first time.
o talk in English about everything you want Amiga related, because we are an international Super Group, and so we can all understand each other.
o Always act like great Amigans.

What can you tell us about effort of creating community FAQ, Vampire Wiki and forum experience as user and admin?

I think it is something important for our community, for several reasons, among them: concentrating important information, explaining various topics with language accessible to everyone, creating step by step to help beginners. After all we are all Amigans!

Future plans for Telegram community group?

Continue the daily work on the dissemination of Amiga news, and the community FAQ. Increasingly use the Channel and Super Group to support the development of Amiga projects that are being born.
Any closing message to aging Amigans in 2021? 🙂

Believe me, we are really back and stronger than ever! If you appreciate my work on Youtube and Telegram, pay me a coffee or a beer. Thanks in advance!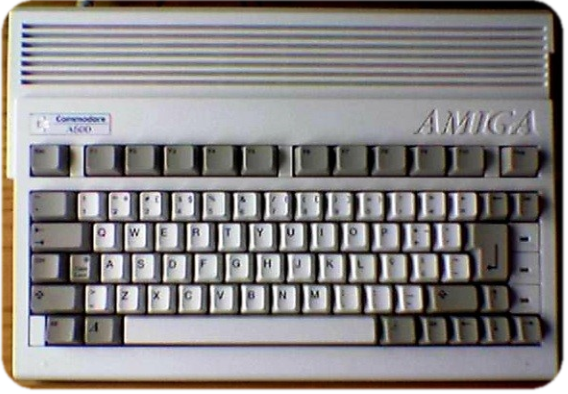 Written interview conducted by Vojin Vidanović (creator of the community FAQ)
to Hugo Pereira from Channel and Super Group, Vamped Amiga – May 2021.
Recommended Videos: