This is a short article, yet it means so much to the world I feel. Today is the 8th of March which is celebrated as women's day. This goes especially to Moya Jackie McGeough known as Cammy which you can get to know much better in this interview, and Madija Al-Husyni known as Ms. Mad Lemon which you can read about in this interview here.
Both of them got social media pages to visit. Moya also got an Amiga Christmas Tree page where Moya has listed up all games with a Christmas theme in them for download. Awesome. Both of these amazing Amiga Community helpers are only two names that I personally got myself attached to and know. There are also many other women out there that use Amiga computers on daily basis.
A huge shout out to Renee Cousins who is behind the Buffee project too that you can read all about on Amitopia and on their website here. All of these women's help is vital to the survival of the Amiga in 2022.
I also want to send a big shout-out to Elena who made PowerIcons which enables 32-bit PNG icon support for AmigaOS. I still use it on my Amiga 1200 as I think it is still faster than the newer icon.library coming with AmigaOS 3.1.4 and AmigaOS 3.2! It does require an RTG card though.
Wallpaper from Amitopia To You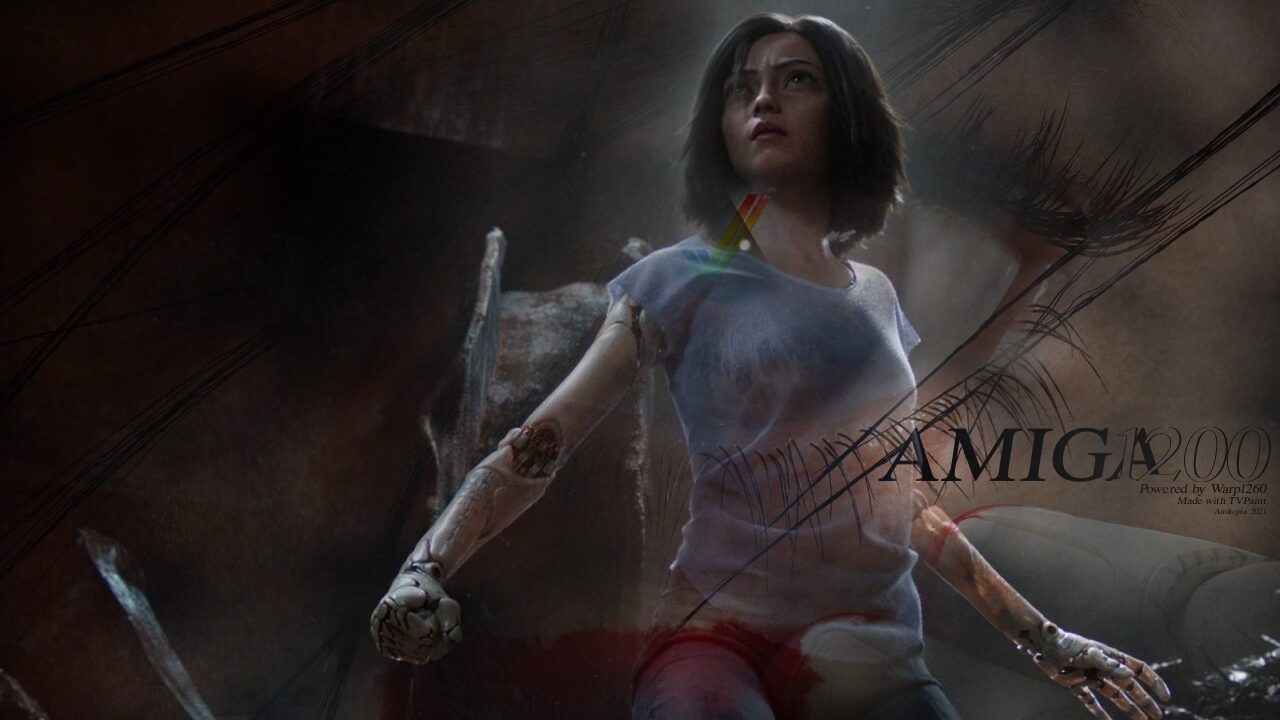 This wallpaper in 1280×720 is from me to all of you. It is important to say equal rights to all. The Amiga computer and its remarkable community is for all and the community needs both women and men of all ages and beliefs. No matter who you are. All are welcome to our community. You make a difference. Become creative, come with new ideas and shape the platform.
Without a strong community. Amiga is nothing and women helping the Amiga are a vital part of it but the platform needs more. Amiga is for Everyone no matter if it's Classic or Nextgen. The AMIGA name stands for girlfriend in Spanish, but steam locomotives are also seen as female because of their beauty. Amiga computers from Commodore are good looking and I would say that Amigas design never age. Because those who made the Amiga computer put their soul into making them. There are even females named chips such as Denise and Paula. The sound chip in the Amiga is one of the best in the market even today.
All the best to all women of this world. Happy 8th of March! And thanks to my wife whom I love so much.
Best Regards,
Michal Bergseth
www.amitopia.com