AmiGemini is a browser for AmigaOS that supports the Gemini protocol. Gemini is sort of another http network which is called Gemini. It is heavier than gopher but lighter than the web we all know today. I have been using AmiGemini since the first release and it is therefore very cool to see active development of it.
On the 22nd of November 2021, AmiGemini 0.5 got released. So, here is my experience using it on my Classic Amiga.
Installer is now included
Now, the remarkable Gemini protocol surfing application for AmigaOS got an installer. This makes it easier to install the browser. But if you know how to use AmigaOS, I just recommend you copy it to where you want to have the application installed.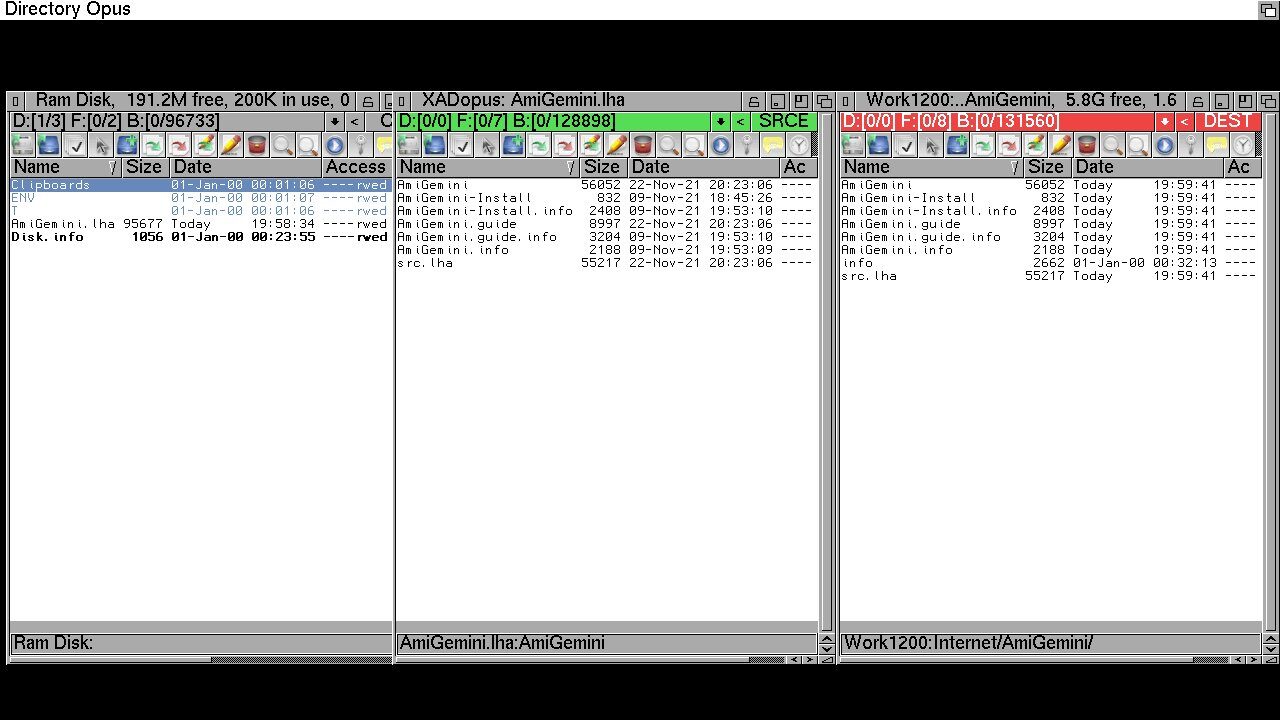 In the picture above, I show you how I use Dopus Magellan to install AmiGemini:
Double click the lha archive
Enter the AmiGemini Directory inside the AmiGemini LHA archive
Copy all the files to the destination you want such as Work1200:Internet/AmiGemini
I recommend everyone using AmigaOS to have a directory that is named Internet. Either on Workbench or on one of the other HD partitions that you have. In this way, it's easier to locate your Internet applications.
Install the latest AmiSSL using AmiGemini
To use AmiGemini. My suggestion is to have AmiSSL installed. It is needed for AmiGemini and is also handy to have when using iBrowse 2.5.5 which is one of the best http browsers for Classic Amiga.
SSL now works in the background also as it should since AmiGemini 0.4 too. I haven't tested AmiGemini for some time now but AmiGemini is also able to fit more characters on narrow screens now. I recommend reading the readme file for all of the changes made. Karl Jeacle is an awesome coder behind this Gemini protocol client for Amiga and he seems to be active which is fantastic.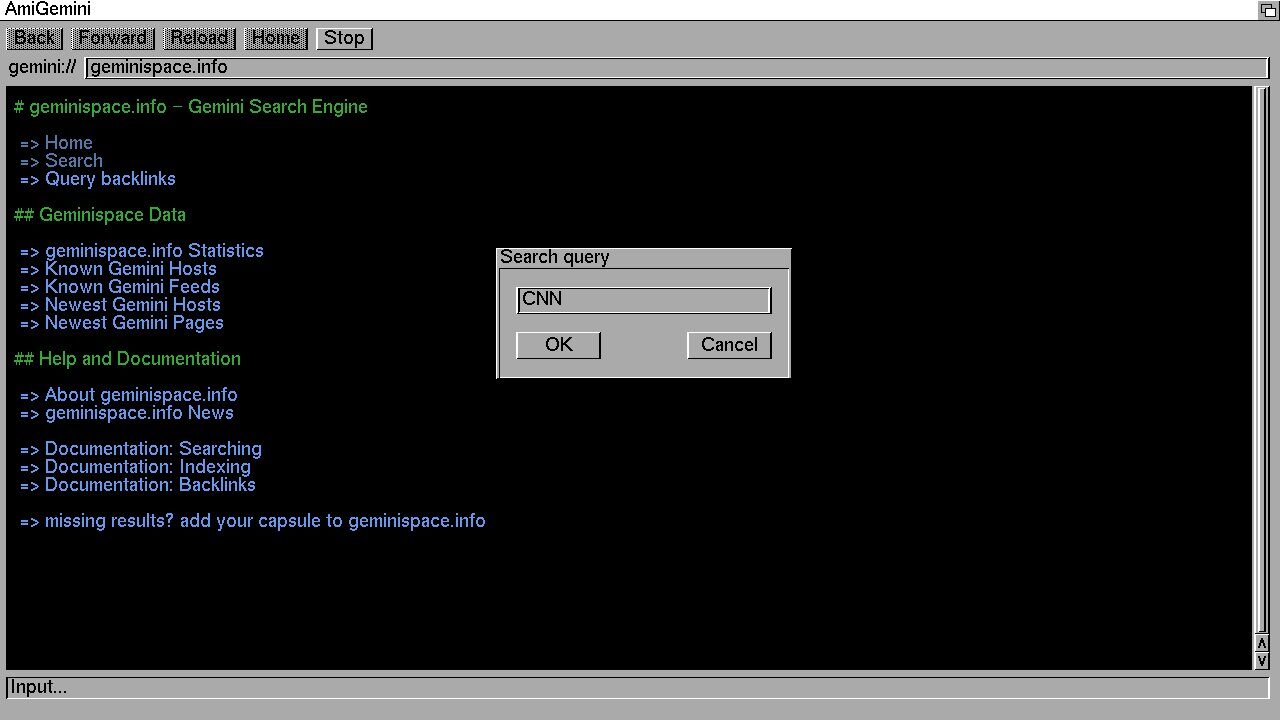 AmiGemini Requires Basic Amiga Configuration
The Gemini protocol is so light that surfing the Gemini pages with Amiga doesn't require much. However, a 68020+ is recommended. When testing AmiGemini 0.5 I had no issues browsing the Gemini network. Also, the Search function worked without issues. I've tested AmiGemini 0.5 on my Amiga 1200 using AmigaOS 3.2 and on my PowerBook G4 using MorphOS 3.15.
Also, AmiGemini requires a working TCP/IP stack such as Roadshow 68k that I really recommend getting.
Here are all of the AmiGemini 0.5 Updates
- Identities / client certificates
- Store list of most recently visited pages
- Keyboard shortcuts for page navigation
- Handle links with non-ASCII characters
- Fit more characters on narrow screens
- Installer script
Download Links related to this Article