You can now preorder Apollo Kraken V4 which is coming in 2022. This is a New CPU accelerator for Amiga 3000 and Amiga 4000 from the Apollo Team that gave Classic Amiga the V2 accelerators. They are also known for the Vampire 4 Standalone computer that should be the next official Amiga.
Apollo Kraken V4 will give these two big-box Amigas a big change. V4 roadmap is now a Vamped interesting thing to follow.
UPDATE: Because of the worldwide chip shortage, the KRAKEN card for Amiga 3000 and Amiga 4000 will not be built as planned. Apollo Team canceled the link for preorder too and the production of the KRAKEN is postponed until FPGAs are available again. The new V4 STANDALONE and FIREBIRD cards are still available to be ordered on Apollo Team Store here.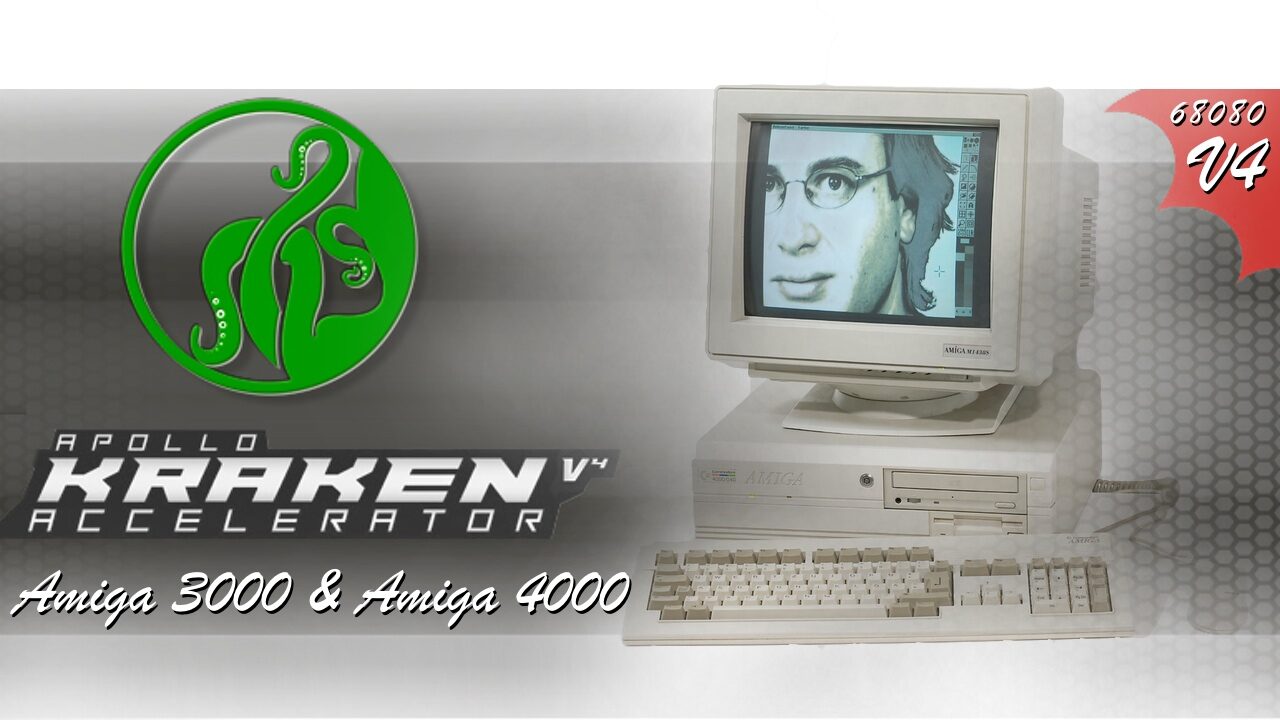 Technical Apollo Kraken V4 Details
CPU: Apollo 68080 AMMX with 64-bit support
Memory: 512 MB DDR3
Video: SuperAGA, RTG, Truecolor 32-bit, 1280×720@60Hz
Audio: 8/16-bit, 56 kHz, 24-bit mixing, 8 DMA voices
The specifications will be the same as on the Amiga 500 and Amiga 1200 versions of their V4 accelerators. Apollo Kraken V4 will also have these ports:
2x FastIDE/CompactFlash controller up to 20 MB/sec
2x USB port (keyboard/mouse/joypad)
100Mbit Ethernet RJ45 port
Digital Audio/Video out
microSD card port (for data exchange)
This accelerator looks awesome, but I really think that V4 for big-box should have an even bigger FPGA so you could get 1920x1080x32 RTG modes out. The Warp accelerator card for Amiga 3000 and Amiga 4000 will support it. Same with the ZZ9000 graphics card that you can order here. It would be great to see some more love for Amigas that got way more space inside than the low-end Amigas.
By ordering the V4 accelerator for 572,- Euros you help revive the 68k. You can preorder your Apollo Kraken V4 card on their site. The availability of the cards is aimed at Coming Q4 in 2022!