The amazing person behind RastPort is doing it again. A totally new External PCMCIA adapter is now available for Amiga 1200. It should also work on Amiga 600, but this hasn't been tested.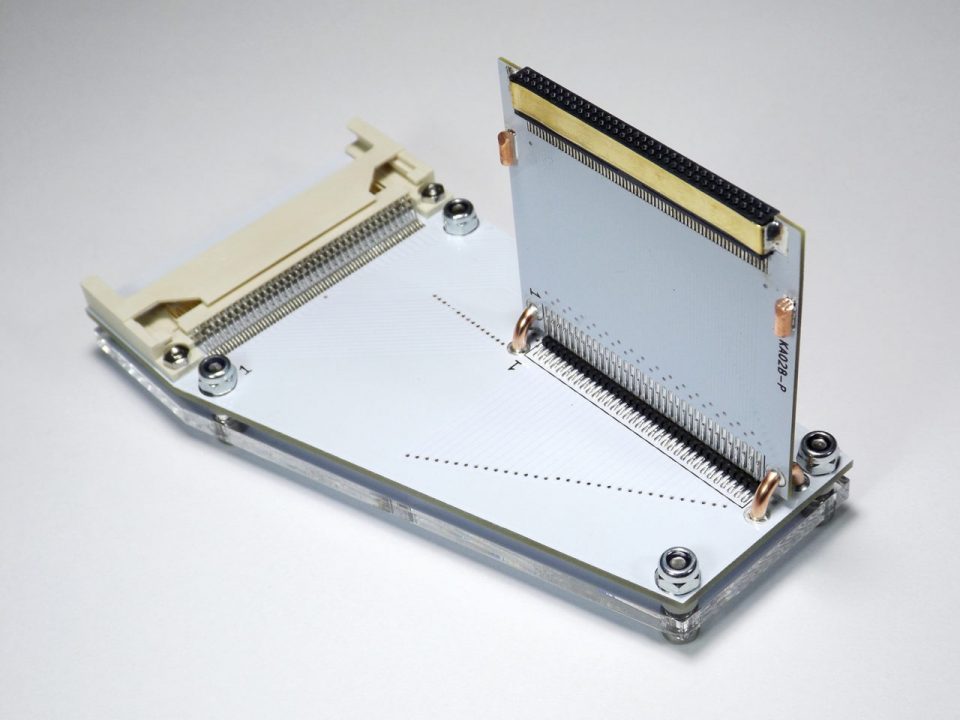 External PCMCIA adapter for Amiga 1200
KA02 is the name of RastPort's new product for Amiga 1200. It is a PCMCIA adapter for Amiga 1200. With this adapter, PCMCIA cards is placed vertically along the Amiga side, and occupies much less place on the desk. For Ethernet cards, the cable goes to the rear of the Amiga. Also bulky cards with built-in RJ45 connector may be used with KA02 without any problem.
This external PCMCIA adapter also uses high quality gold plated socket with pins of different lengths, as required by PCMCIA standard, so it retains hotplug feature of PCMCIA. Therefore cards may be inserted in KA02 socket when Amiga is turned on, which is great. Also KA02 itself can be connected to the Amiga with power being on. Together with the PCMCIA Reset Bug Fix solution, that was released by RastPort. This product makes a difference.
This product idea from RastPort is to make it much easier connecting PCMCIA cards to your Amiga 1200.
KA02 should work with any type of Amiga compatible PCMCIA card
All of the 68 pins are connected one to one, so KA02 should work with any type of Amiga compatible PCMCIA card. It has been successfully tested with many models of network cards and CF adapters.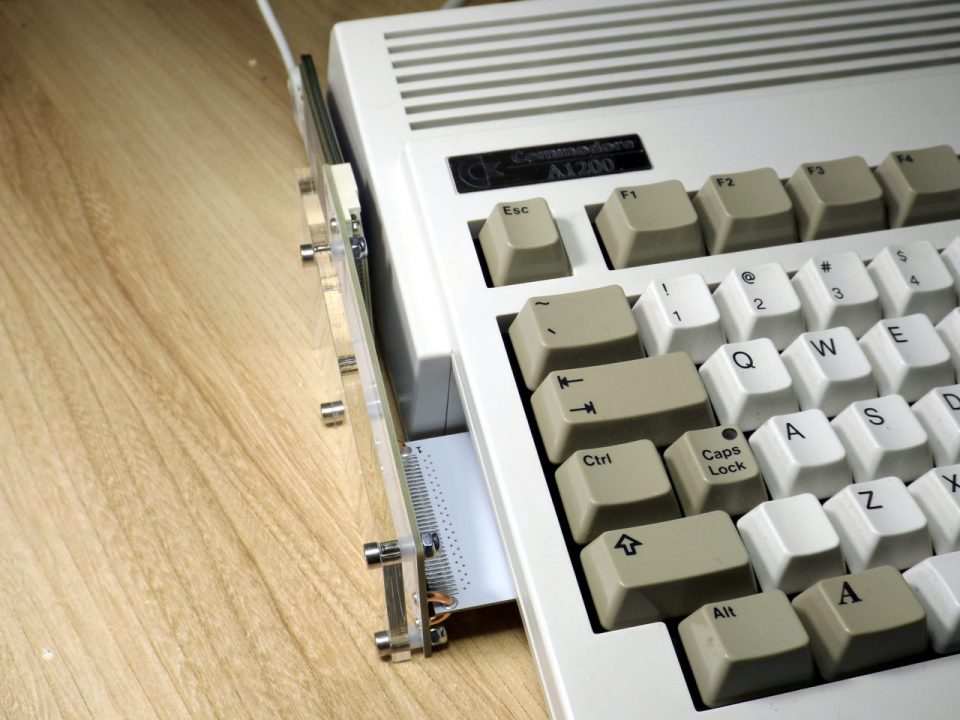 Now you can have all of your cables sticking back. For me, which do have a quite interesting Ethernet card. It comes with a Ethernet plug that you wipe out to be used. It will be interesting to see how it will work. I really need to have this product for testing.
Making products that makes your Amiga day easier is always welcome! RastPort done it again. Continuing providing the Amiga market with excellent products for Classic Amiga home computers. Thank to You!
Source: RastPort