The Amigascene is gifted with so much love from it's users, and Kipper2K is no exception. This is one of the Vampire FPGA starters, but because of unknown issues to me. He stopped supporting Vampire, and now it seems like we have found the answer. In any case, it is really nice to see him back into the scene.  And he does it with this awesome keyboard healing package for classic Amiga. Welcome Back!
New Cherry MX options from Kipper2K
This month, Kipper2K has announced that Cherry MX keyboards for the Amiga 500, Amiga 600 and Amiga 1200 is on its way! With this announcement, he makes sure that the low end classic Amiga home computers will continue forever.
With A1200.net producing totally new cases for Amiga 1200, and soon for Amiga 500 too. It is nice to see new keyboard solutions for classic Amiga, that will transform the low end keyboards to modern standard ones with keys that you can replace in a much easier way.
Getting these Cherry MX keyboard replacements info
"As for the price, it all depends on Pre orders and expected demand, these are big bulky boards and shipping using faster means is pretty expensive so we will need to base customer cost on our expenditure and my initial dev costs.  Availability of these is not that far away, the basic boards take~ 10 – 12 days for me to get and the switches can be sourced from a US reseller (faster and more expensive) or ebay (slower and cheaper). The list for key caps purchases we will see what the discounts for bulk orders would be from my US supplier, The options for many colours (which are available) make it a more complicated process)."
Kipper2K should have got a deal with a Amiga store. Maybe there are Amiga stores out there that would like to handle Kipper2K's service? Or he need to create a new company with employees that can take care of sending and shipment.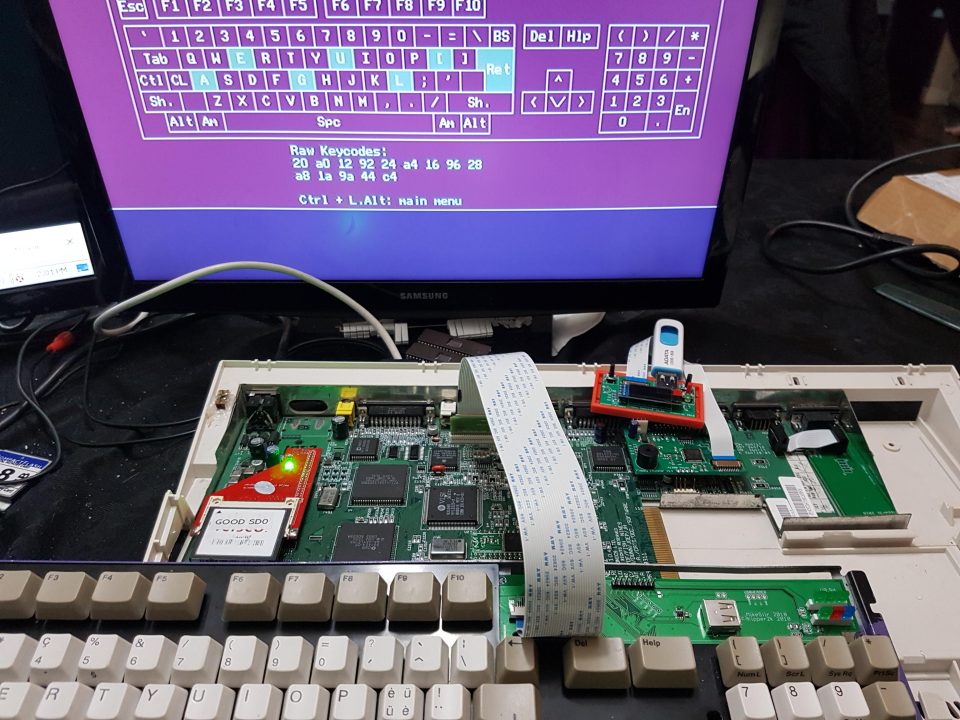 It doesn't matter if there are over 200 colours available, so you can see why Kipper2K should find a better solution. This genius of a Amiga helper got so much going on that his service should be clear for every customer. A nicer website to promote him and make him more available thru good ordering systems is also a must.
Anyway! It's fantastic to see Kipper2K moving on again. This Cherry MX option for Amiga is something that classic Amiga users wants to get their hands on. I know some of them that went crazy after seeing this news.
What do you think of Cherry MX keyboard replacements? Will you get one?
Source: Kipper2K