In the next version of AmiTube, you will be able to download Audio Only for Amigas. The next version will be able to export to the more Amiga common formats mp3 and 8svx which is really cool.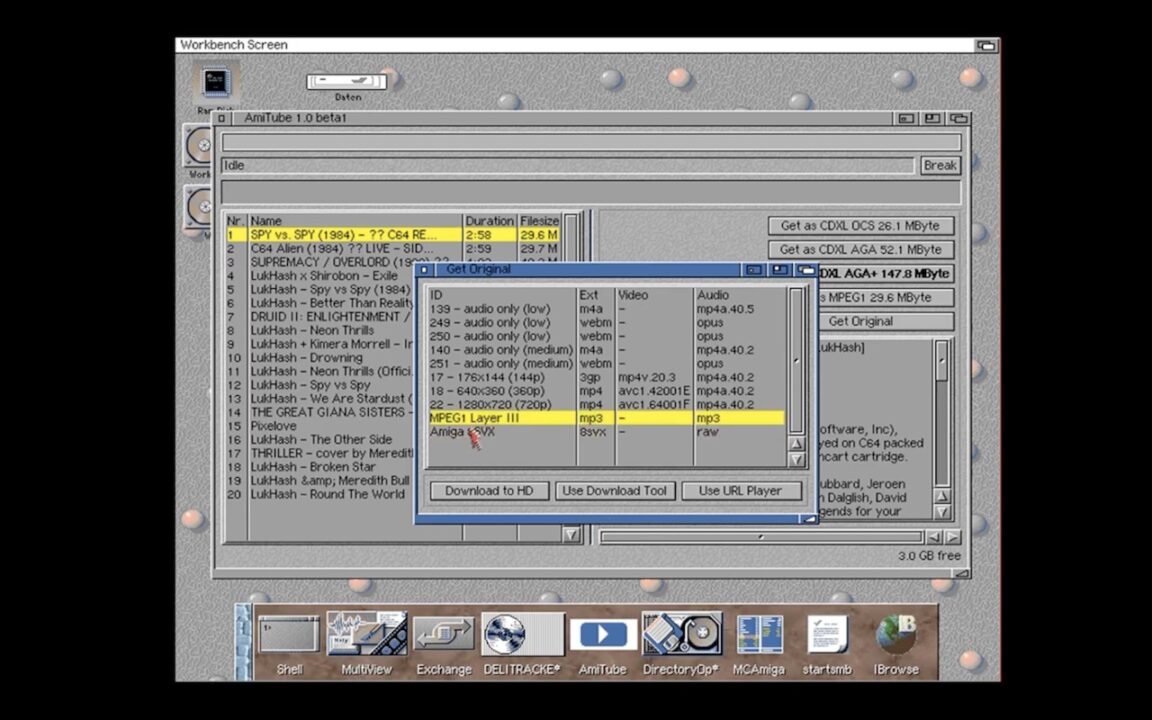 Look forward to the next AmiTube Version. This is a nice addon for AmiTube users. Now the application is becoming mature at a 1.0 release finally. It's been a fun ride and I really hope that you all can use this application as a nice tool for your Classic Amiga. Not only is it out for Classic Amiga, but also for AROS.
The whole network code (at my A1200 the download speed nearly doubled with that) was released with AmiTube 0.8. New is the AmigaGuide help function in the application.
Download the latest Versions here:
AmiTube 0.8

minimum Requirements: 68020 OS3.0 8MB RAM MUI 3.8
minimum Requirements 68000 Version: 68000 OS3.0 8MB RAM MUI 3.8