Version 0.8 of AmiTube is out now. Alb42 reworked the whole network code (at his Amiga 1200 the download speed nearly doubled with that). You can sort the video list by any column present by double-clicking on en entry (MUI doesn't allow you to click onto the title as it seems) or by using the menu items for it.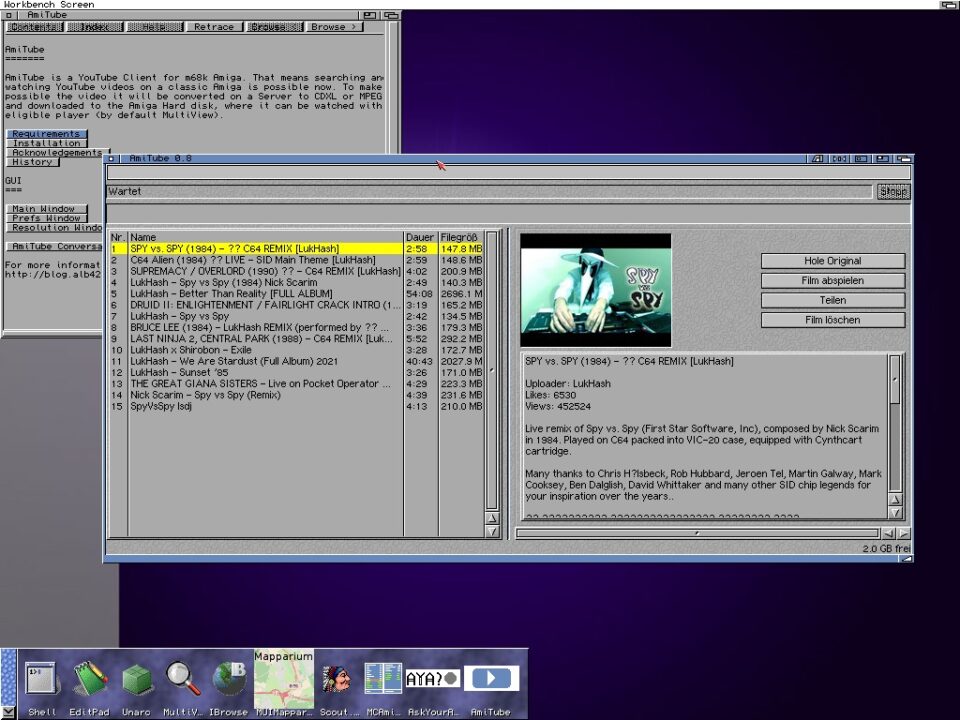 Also new in AmiTube 0.8 is the AmigaGuide help, you might want to try pressing Help from time to time. Get this awesome application for your Classic Amiga today. It is totally free to use. Now AmiTube is moving quickly forward to 1.0 and it is time to say that AmiTube is becoming mature when that version is done.
It is amazing what alb42 has done! AmiTube makes YouTube possible on Classic Amiga!
The original idea for the AmiTube program is by Michal Bergseth who wanted a YouTube client for Amiga because of his love for the CDXL video format.
Read all about it in a dedicated article on Amitopia explaining all about what AmiTube is about and Download the program from the AmiTube page on its page here.
Marcus aka alb42 is the brilliant coder behind the project. Visit the Discord AmiTube room here. Suggested programs to be used together
with AmiTube is AGABlaster for CDXL clips and RiVA for MPEG clips.

AmiTube is the first YouTube client for Classic and Nextgen Amiga