Great ADF Amiga News for AmigaOS 3.2! One of the many frustrations today when it comes to moving files from other platforms to Amiga is the lack of ADF support in the AmigaOS. You had to rely on downloading ImageMount and other solutions to make it work.
But now AmigaOS 3.2 got those features built it with some important improvements.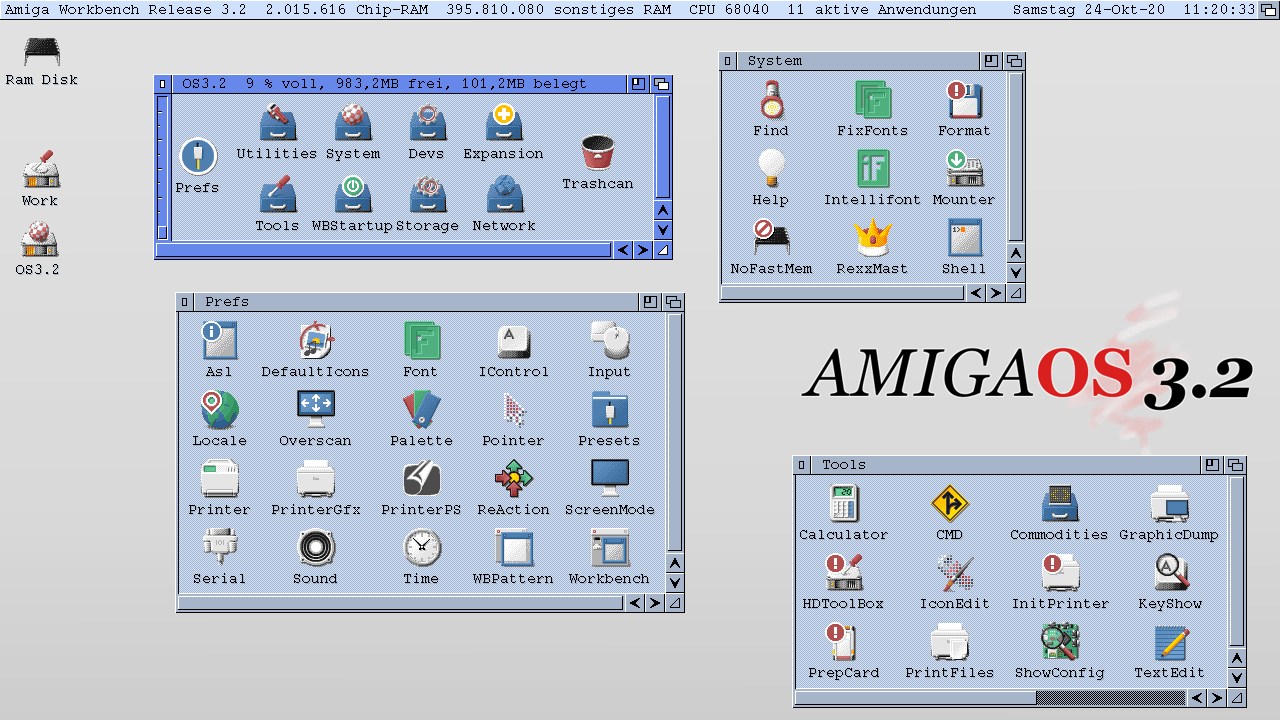 Amiga Disk File (ADF) AmigaOS 3.2 Improvements
DAControl & trackfile.device provide unprecedented functionality, as they enable users to create, mount, insert and eject ADF files
ADF images are handled just like any physical floppy disk
On "Workbench" you can mount an ADF image by double-clicking on it
ADF handling can be accomplished via Shell through the use of an extensive set of available options
Accessing such mounted ADF disk image files is fast and requires very little memory
Multiple ADF disk images can be mounted at the same time
A shared cache system is available in order to speed up ADF operations
Just the fact that you can now double-click on any ADF file and AmigaOS 3.2 mounts it as a disk is a huge improvement. Why didn't AmigaOS get this earlier? Well, with AmigaOS 3.2 you have the support you need to get all the files inside a ADF file copied to your Hard Drive.
Not only just one ADF disk can be mounted but also multiple ones. To read ADF files that you also can read in Unix Amiga Emulator is great. AmigaOS 3.2 is finally giving AmigaOS what UAE always had including being capable of reading physical floppies on any Classic Amiga computer