MediaVault is an open-source desktop application, for AmigaOS 4. You can use this application to discover online radio stations. The selected radio station can be streamed using AmigaAmp 3. There are tons of online radio stations to be found!
Are you ready? Let the online radio stations be found by you.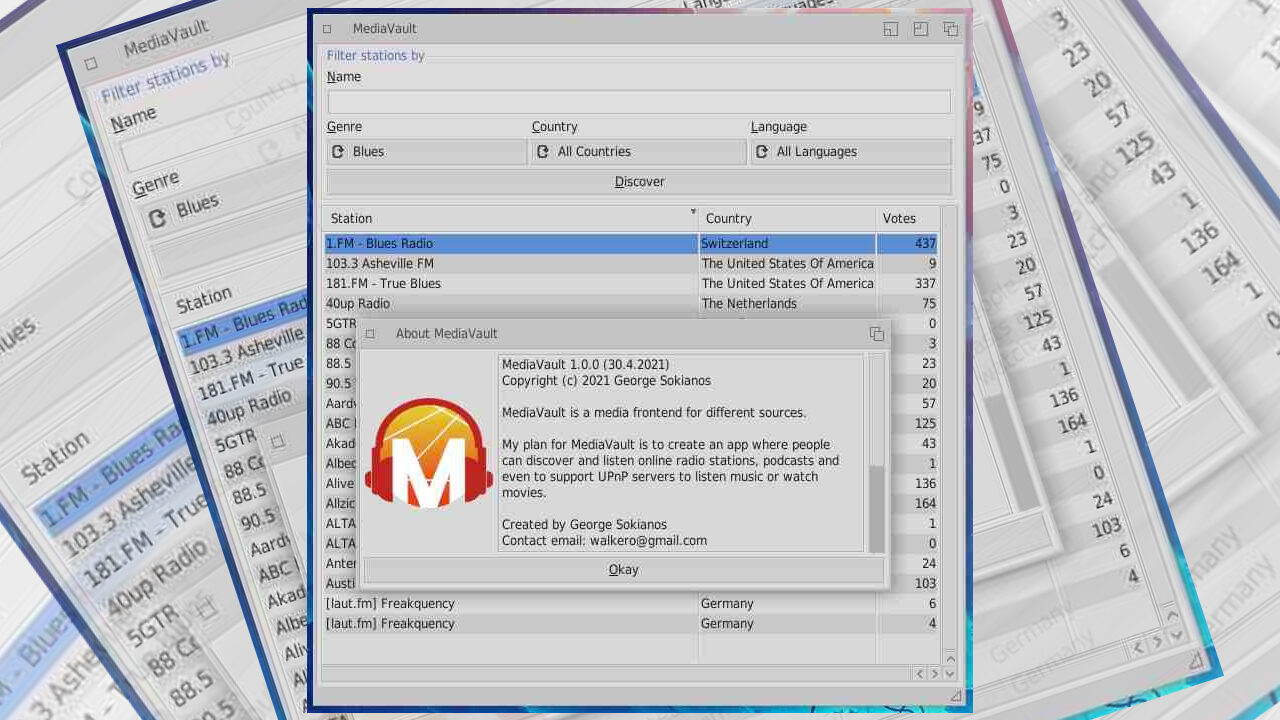 The project is open source and you can find the code at: https://github.com/walkero-gr/mediavault
For making Mediavault working you need these libraries
Download them and install them to the libs folder of the Workbench partition. Then get Mediavault here.