The AmiFox progress continues. Here is how the browser will look for AGA users that got a 16-color palette.
Check out this new video by alb42 showing AmiFox in PAL 16 color screenmode.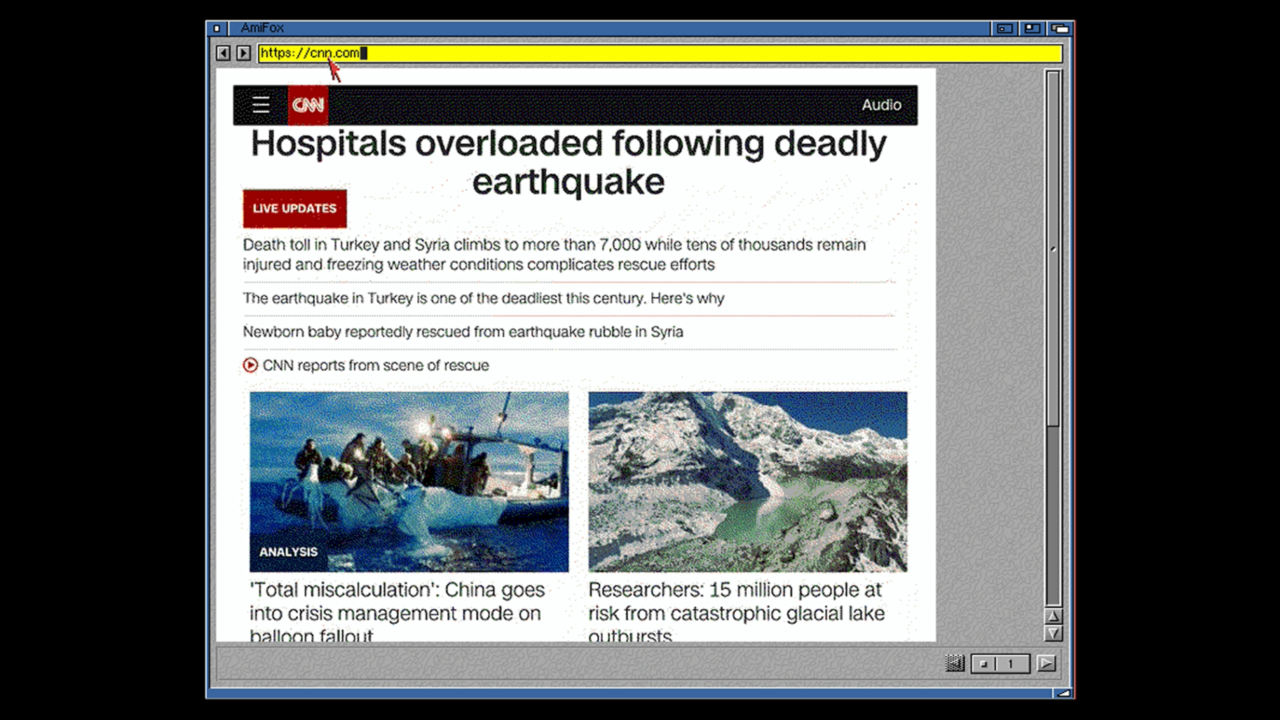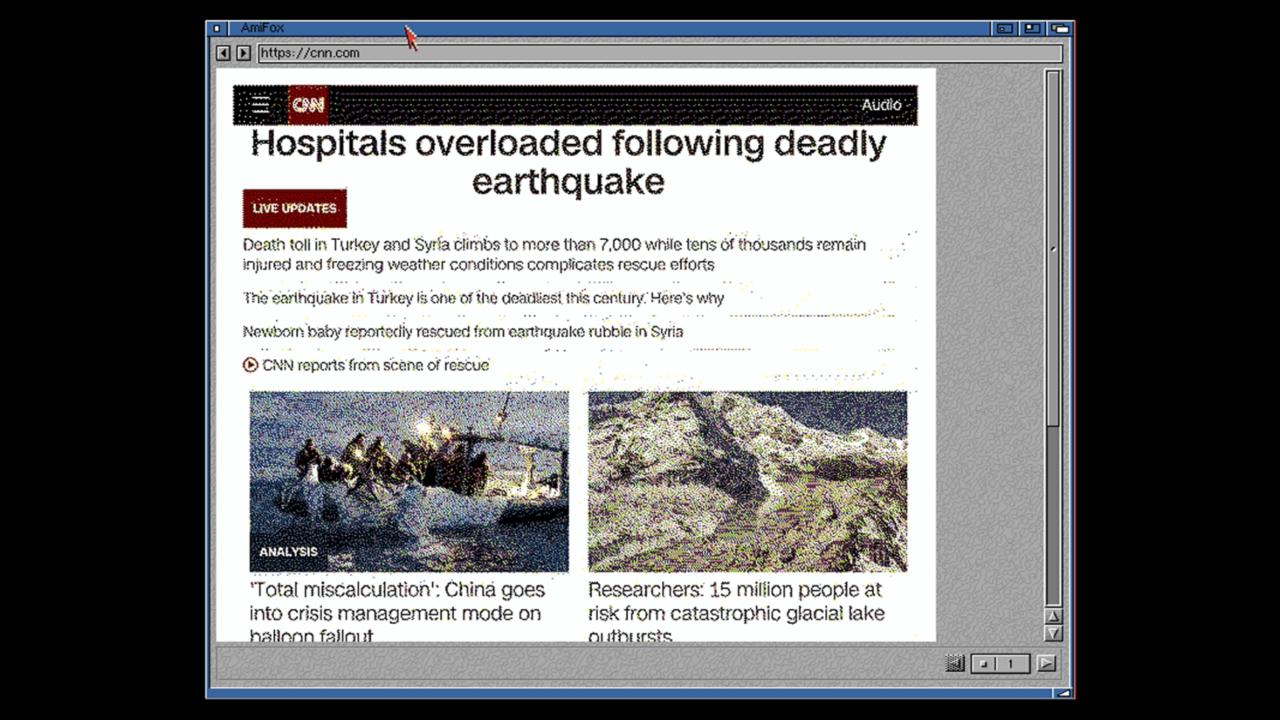 The goal is that AmiFox will be so light that you can use it on almost any Amiga with enough RAM. You will be able to use AmiFox on either it is 68000 or 68030. You will need an Ethernet connection for your Amiga though. Read all about AmiFox here and here.
AmiFox can make daily life for any Amiga user more useable as with AmiTube that we released in 2022.
Alpha-beta testing also begins now. So, expect more news regarding AmiFox soon!