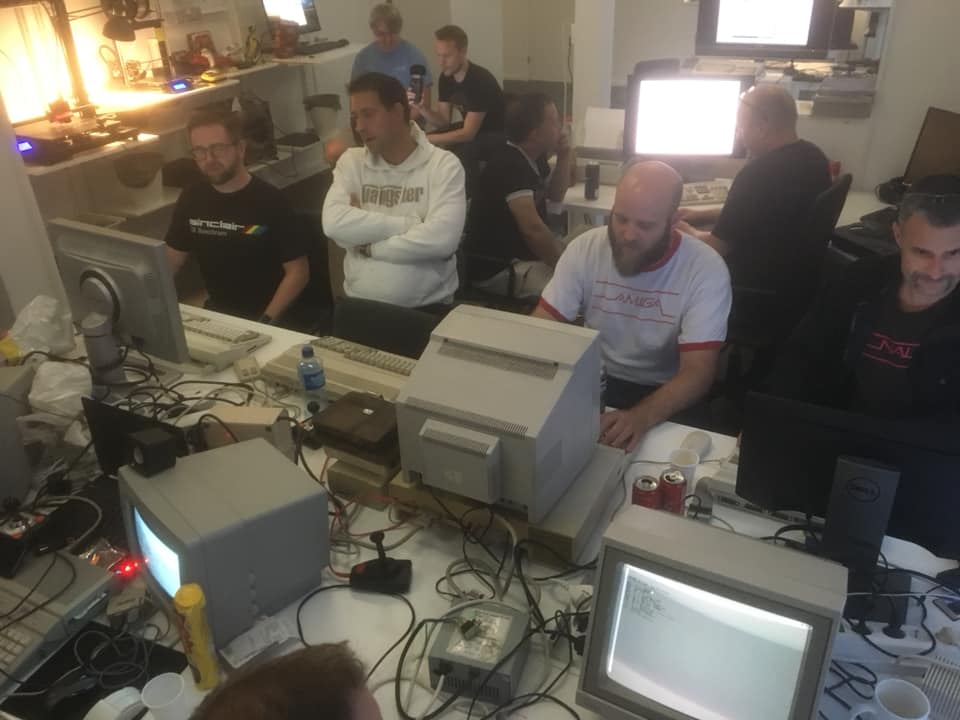 Amiga interest is bigger than we think in Norway. Out of sudden, you find Amigans from the Oslo area talking Amiga, having Quiz and playing games such as 6 Tris or Sensible Soccer with huge smiles.  All happened in the middle of nowhere near Nesoddtangen (which is a 20min boat ride from Aker Brygge in Oslo) on a beautiful Saturday with sunshine from a clear blue sky.
For me personally, this Amiga meeting of equal interested people was a unique experience to finally attend to. Finally, someone got the Guru Meditation MHz power to do an Amiga party in Norway (with one Atari guy!).
NAUG #03 Amiga Party (with one Atari guy) Report
We Amigans love Atari people in our hearts. Really! I mean come on! Atari was the main Amiga rival back in the days. Also, the fact that you can connect an Amiga and Atari together when playing Stuntcar Racer or Lotus II in network mode. Is just awesome.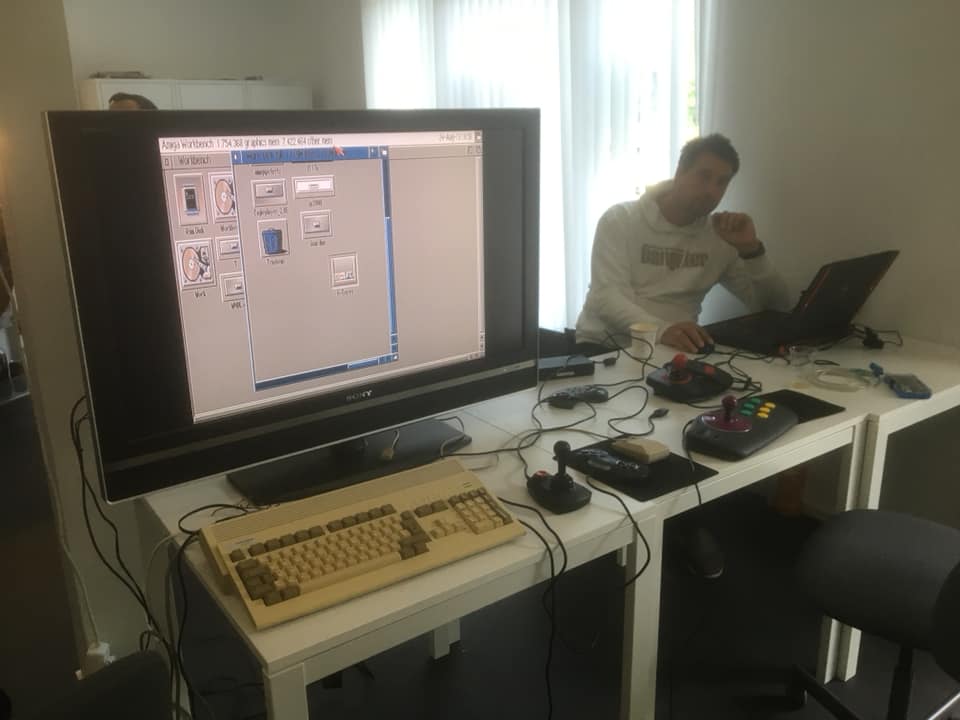 The party lasted from early morning to midnight or later on the 24th of August 2019. I arrived a bit late because of me losing my cellphone on the way to the party. My Atari and Amiga friend picked me up at Nesoddtangen where the ferry docked. Then he drove me to the event.
This Amiga party was held in a house where the first-floor was made entirely for the party itself. It was full of Amigans talking and having fun. I got a place with a table where I was able to set up my Amiga 1200 which I took with me to the party. But once I was ready to sit down with my Amiga it was out of sudden time playing 6 Tris. A very nice Tetris game that you find on Aminet! I managed to win that game 😉 I don't know-how. I was a bit tired after my trip. So I just played the game slowly and that eventually helped me to win the game!
Amitopia Amiga Magazine donated a KA71 as a winning prize for the Amiga competitions. For the moment we don't have the results. But when they will come. You will get the results here. Also, Retropodden, which is a Norwegian podcast came to the event. This is a podcast about retro stuff in Norwegian.
I participated in the NAUG #03 Quiz together with the presenter Leif Kielland of Retropodden. It was fun! I have no idea how much we managed to score but did answer the Amiga questions correctly at least! … .. .
NAUG #03 was a Great Amiga Party
I always go abroad to meet Amiga people. Every Christmas time. I go with my friend to the Amiga Christmas party at Landskrona in Sweden. Here we get Swedish Christmas food, beer, soda, candies and Amiga Joysticks 😀 for free… ! But now with NAUG having Amiga events in Oslo area. It is fantastic to see such an event bringing the Norwegian Amiga users together.
Not only Amiga users came. Also, an Atari user was there with his two monitors. There were also some kids playing modern games and others using 3D printers too. I felt like this was a mini Bitraf place.
Amitopia Amiga Magazine recommends this. Thanks to all of the people that were involved in making this Amiga event happen. And thanks for my NAUG t-shirt 😉 I would never think I would win in a Tetris battle game.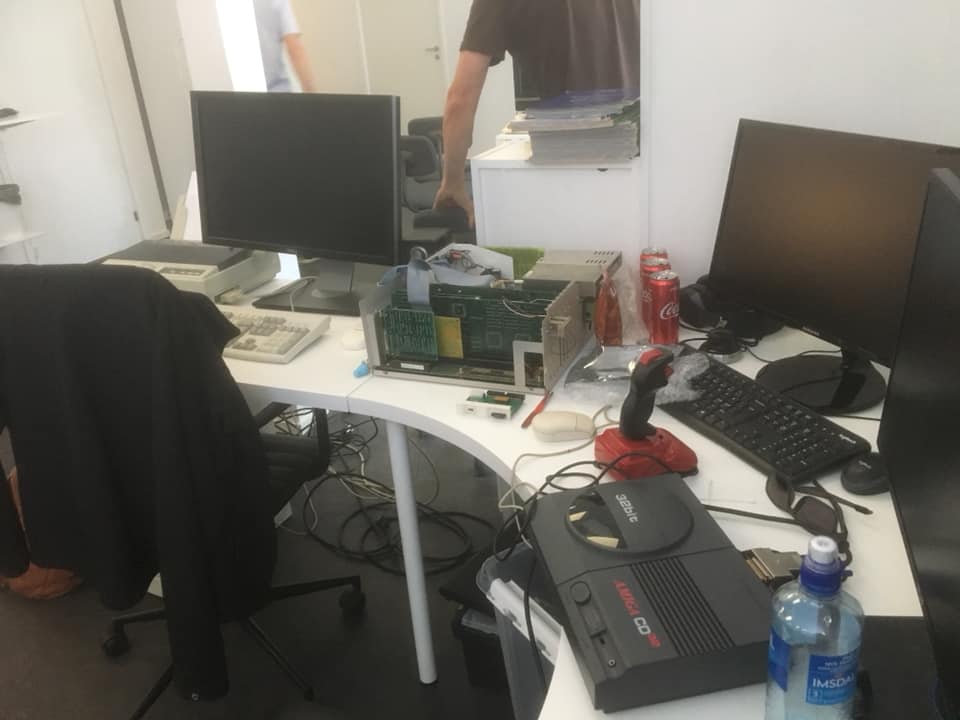 I really had a fun time going to NAUG #03! Supporting local Amiga events is what Amitopia Amiga Magazine can do. We also hope that if you live in the Oslo area. Make sure that you visit the next NAUG party. Take your Amiga with you and have a blast from the past. It was worth my time!
Source: Amitopia Amiga Experience