It is amazing to see how many updates Wayfarer is getting. The cycle rhythm is various but I feel like it's Christmas when a new version of the browser arrives. The developers behind it might not understand how big this browser is, but for a user like me, that got no clue about coding. I am relieved all the time when a new version of Wayfarer comes. Because I love to use MorphOS daily!
The new Wayfarer 2.2 requires MorphOS 3.15 and at least 1GB of RAM. A 1.5GHz or faster CPU with Altivec is highly recommended. But I can reveal that Wayfarer 2.2 works very nice on slower Macs too.
I can however confirm that the latest version works really great on my iBook G4 1.33GHz. YouTube clips, Live Streams on YouTube, Discord, Google Maps services are all working great. So, what's new? …
Wayfarer 2.2 MorphOS Highlights
Fixed duration handling in the Media Source player
Disabled focus frame on some elements since it wasn't always redrawn correctly
Fixed a low-memory related crash in the PNG decoder
Tweaked ICU data checks to try and detect broken installations
Added a workaround for Wayfarer not shutting down (may still be up to 30s)
Fixed setting media playback variables after prefs were reset
I personally never had issues with PNG images. But maybe I didn't test too much with that using my iBook G4 1.33GHz laptop. It is nice to see media source player improvements though. The browser feels a bit better for each release and thats a Christmas feel for me.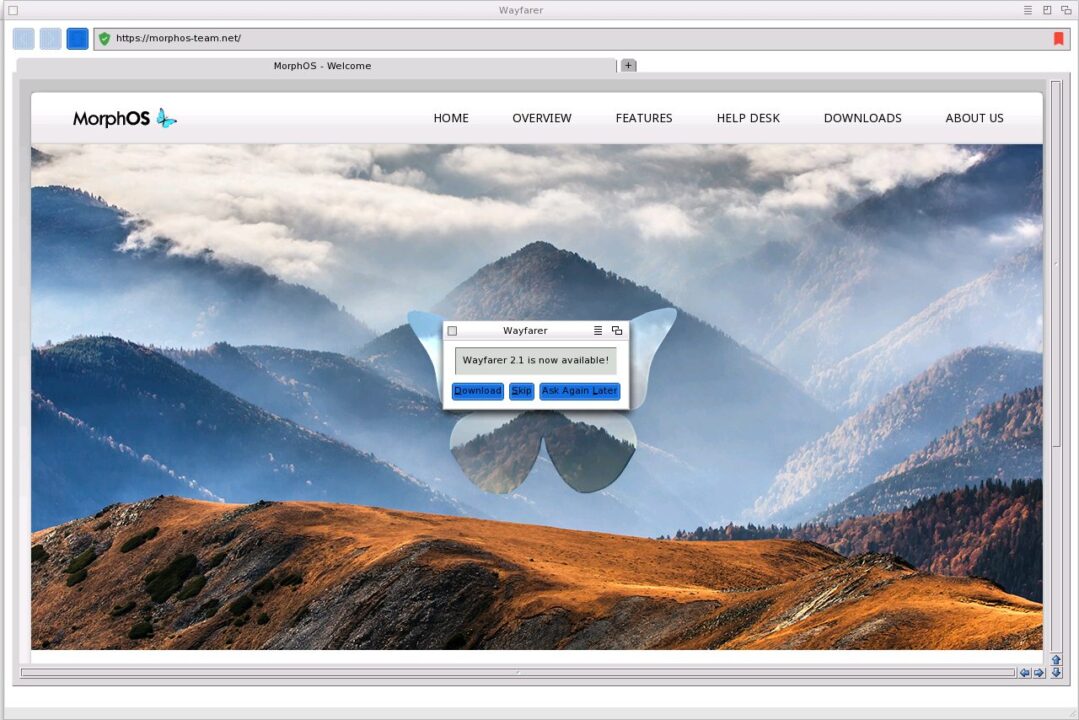 To update Wayfarer you just update it from the menu. The Wayfarer browser detects if a new version is out when you search for it. You can then download it if a new version is available for you, double click in the Downloads Tab, and the new archive opens automatically. You then just copy over everything that you need to where the old Wayfarer installation is located. Normally this is in the MorphOS SYS partition in the Applications folder there. Wayfarer downloads the archives or anything else that you find online to the Downloads folder by default. You can change this in the settings of the browser.
Automatic upgrade function is really something that MorphOS should implement when a new update of their remarkable operating system is out. Not everyone likes or knows how to go to the BIOS to upgrade. MorphOS seems to want to target PowerPC Mac users and that should be taken into the consideration for future updates.