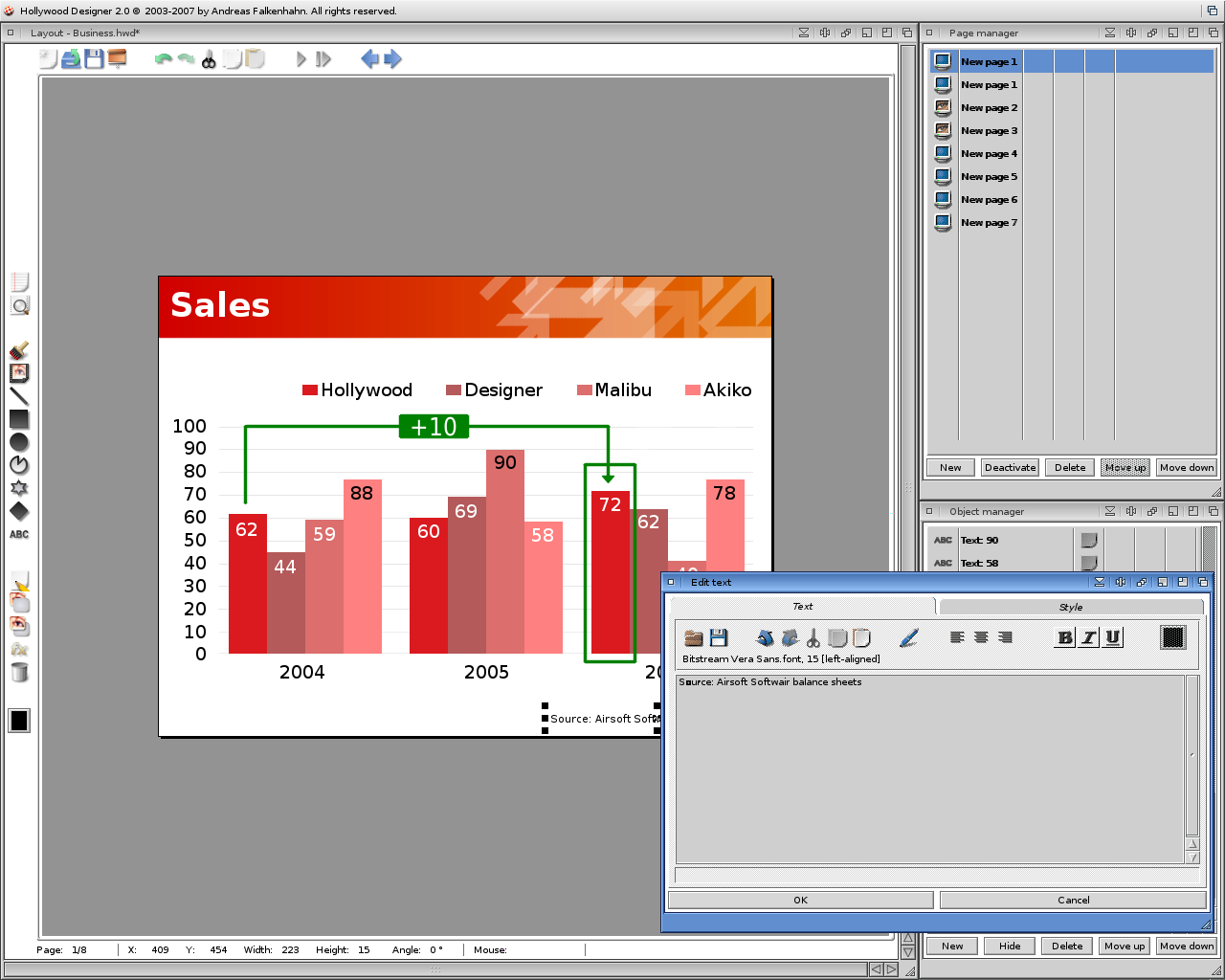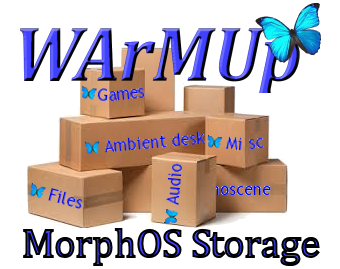 I. Introduction
The Hollywood Player is a program which can run applets created by the full
version of Hollywood. Applets are compiled Hollywood scripts and can contain
data sections as well. The advantage of the Hollywood Player is that people
who want to publish their own projects can now simply save them as Hollywood
applets, and these applets can then be started on every platform that the
Hollywood Player supports. Previously, Hollywood projects often came in the
form of many binaries for each of the various platforms supported by Hollywood
which made many distributions rather large. With the Hollywood Player, there is
no need to include several executables any longer – just put the applet into
your distribution archive and tell the user to install the respective Hollywood
Player for his platform!
II. How can I create my own applets?
You cannot create your own applets with the Hollywood Player. Hollywood Player
can only run applets; it can't build them. To create your own applets, you have
to use the full version of Hollywood. Please visit the official Hollywood portal
at http://www.hollywood-mal.com/ for more information on Hollywood and an
order form.
III. Installation
Please use the provided installer script. The Hollywood Player executable will
be copied to your SYS:Utilities drawer. You should not change this location because
many applets will simply use "HollywoodPlayer" as the default tool which means
that the Hollywood Player must reside somewhere in your path.
The sample applets are not installed. Feel free to copy them somewhere to your
hard disk.
Source
MorphOS Storage