The second alpha is now being tested. We are testing speed, sessions, and more because AmiFox needs to be a great experience once the first public version is available.
Here are some Google Streetview shots using AmiFox.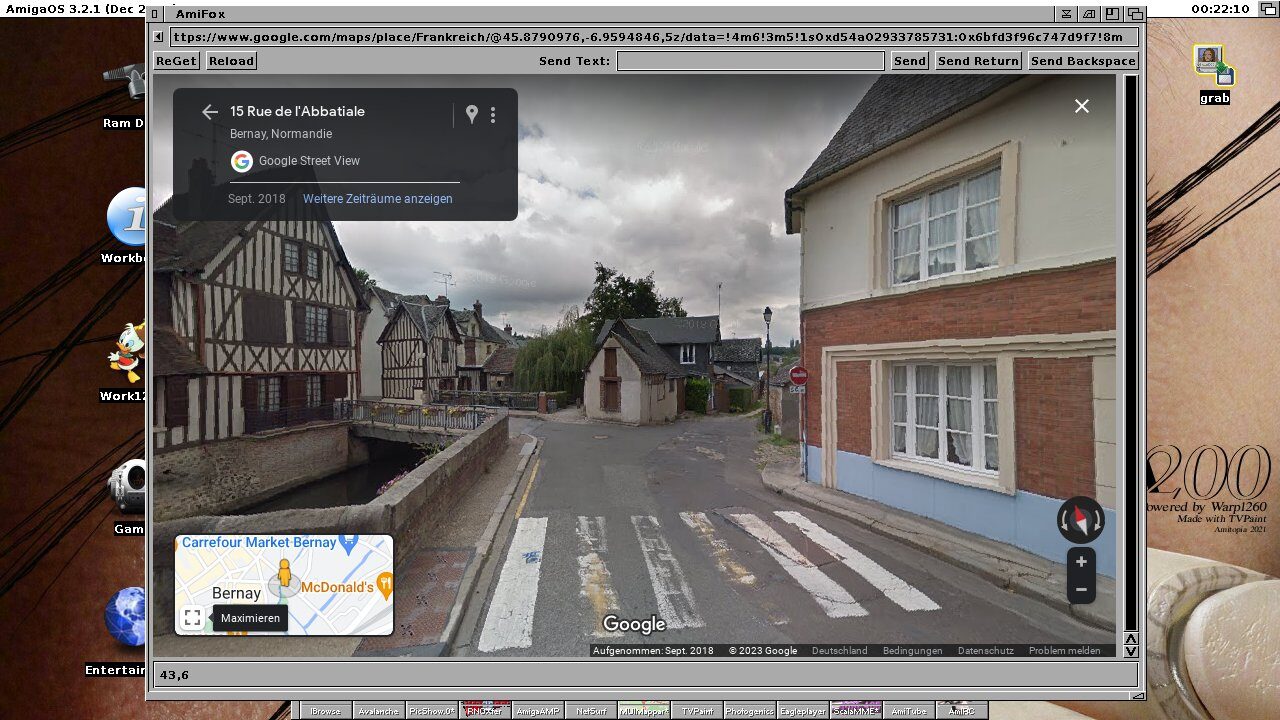 You can also have a screen with more than one AmiFox window open too.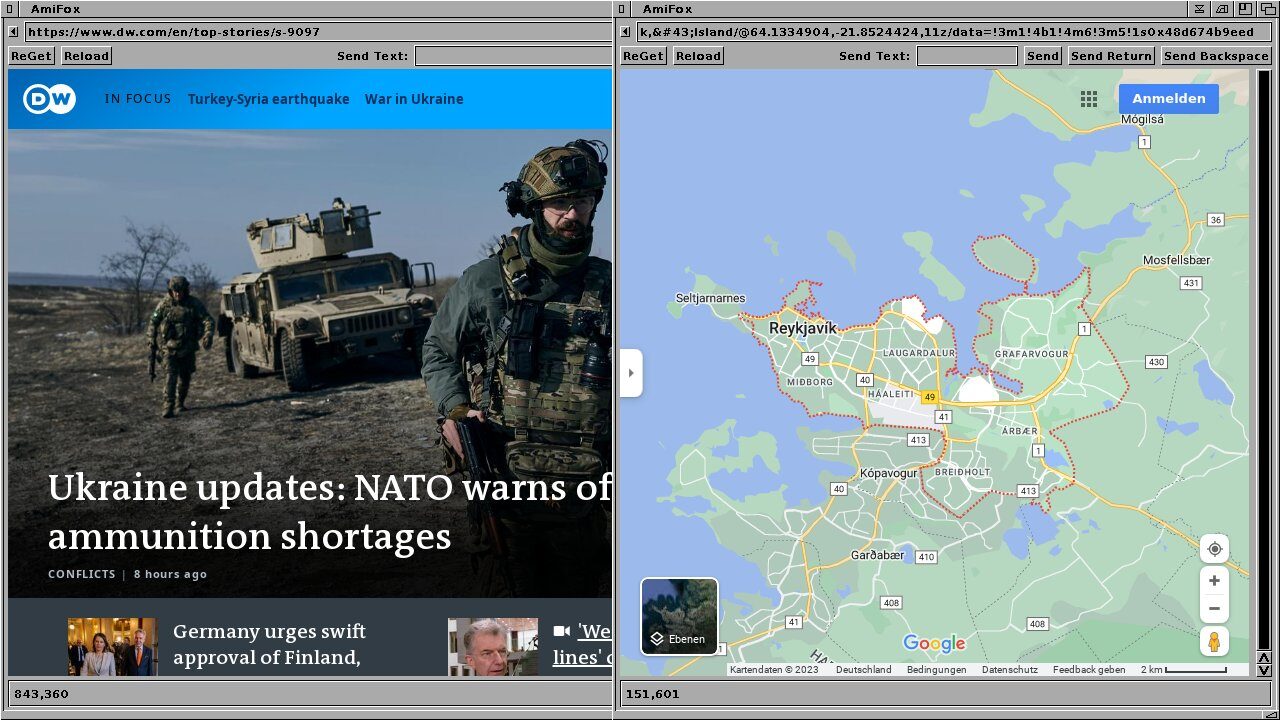 Moving around in AmiFox is easy. You can browse the imdb.com website and at the same time move around on Google maps quite easily. Now also the loading of images is much faster than in the first alpha. So there's more than meets the eye regarding AmiFox development.
The testing continues.