This is a tiny little tool named Image2PDF that lets you convert PNG or JP(E)G files to PDF on both Classic and Nextgen Amiga home computers.
It can convert scans done with e.g. Scandal or Scanquix to PDF Documents in certain output formats like A3, A4, A5, Legal, Letter, or Scansize, but can be used to convert other PNG and JPG files too.
Image2PDF is "EmailWare". It is free to use without any restrictions !! But do support him. Developing takes time.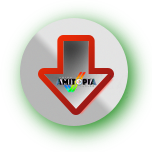 Image2PDF
Convert images in PNG and JPG format to PDF with this tool.
Requirement: AmigaOS, AROS, MorphOS and AmigaOS 4 – Donate and Support Here