The updating cycle for Apollo Team is now getting way more frequent. With this release, Apollo Team have now delivered 3 updates for the 68080 Accelerators with FPGA chip. You can get all of the files on their wiki site where you find EXE and JIC files that needs a USB Blaster.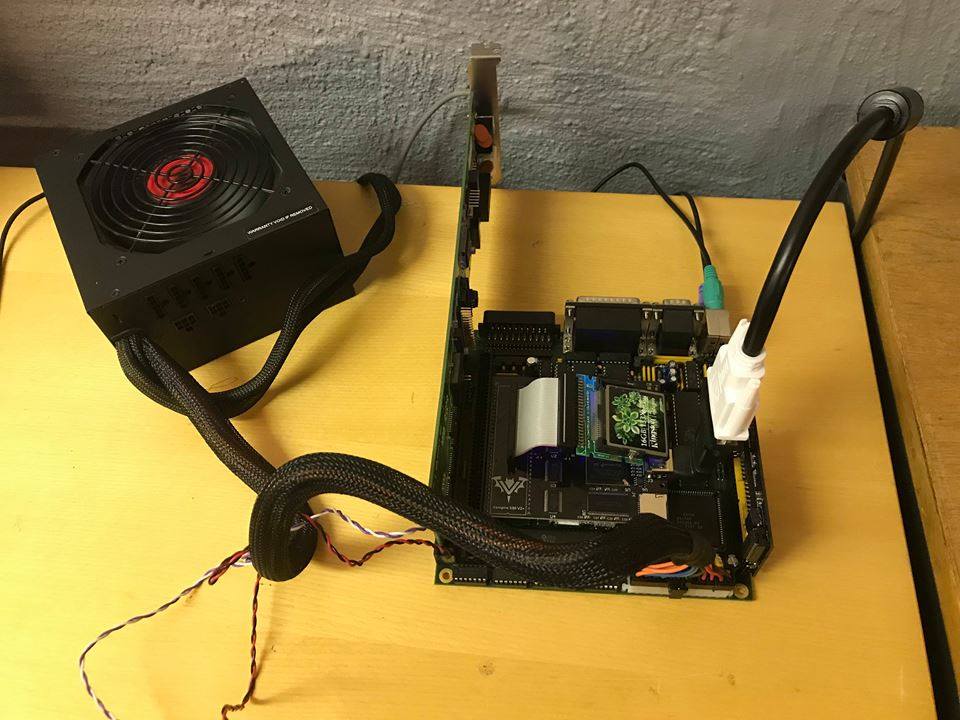 Here are the main improvements of Gold 2.9 made by Apollo Team
Better support for fast Power-Off/On of the Amiga
Allow software to turn off built-in Map-ROM to access on-board ROM-Chip
Map-ROM mapping support for Atari ROMs
Memory management support for Atari Memory map
FPU speed-up (now 51 MFlops at x11 according to SysInfo)
FPU fully working under Atari OS
Pressing Fire buttons on Power On will boot EmuTOS (Atari TOS, MINT)
With this release, Apollo Team brings Atari OS's like Atari TOS and MINT to the Amigaworld. By pressing the fire buttons on power on your Amiga and your FPGA Vampire will boot into AtariOS mode. You can download the right X10, X11 or X12 version below here. EXE versions is those that allows you to update directly from AmigaOS itself.
Download Gold 2.9 from Wiki Apollo Accelerators site here
| Build | Core | Release Date | V600 V2 | V500 V2(+) |
| --- | --- | --- | --- | --- |
| 5115 | GOLD2.9 | 2018-04-07 | x10 (EXE, JIC), x11 (JIC), x12 (JIC) | x10 (EXE, JIC), x11 (JIC) |
Remember to get a USB Blaster for the JIC versions of the FPGA files
Still wondering about what 68080 Accelerators is all about?
In this video that is made by The Guru Meditation, Manuel talks about what Vampire FPGA 68080 accelerators are and what plans Apollo Team got for it's future. He answers all of the questions also about what 68080 is and how much compatibility it got with 68060.
Also. Amitopia can reveal that Vampire 500 V2+ works nicely on the new Amy-ITX Amiga 500 motherboard which you can read a lot more about on their website. If Apollo Team and Amy-ITX motherboard developers got together. Now that would become a nice co-operation! Amiga future is saved because of Apollo Team and Amy-ITX can make an awesome Amiga popularity boost!
Source
Apollo Core
Amy-ITX