The most epic configuration that the remarkable Buffee 68030 3.2GHz CPU+Mem accelerator can run on is on Amiga 2000 with a ZZ9000 RTG card. However, many Amiga 500 owners will benefit from a machine that can render and run heavy programs at speeds you wouldn't think is possible.
Buffee makes it easier for you to configure your OCS Amiga as you want it. No Kickstart or custom chip takeover touching at all. The Buffee accelerator opens for 3rd party hardware makers to create unique SD card readers and other upgrades.
HAM modes will be taken New Heights with Buffee
With 68080 core by Apollo Team capable of showing HAM anims in higher resolutions. Buffee aims at taking the Amiga custom chips power even further without adding RTG features on its own.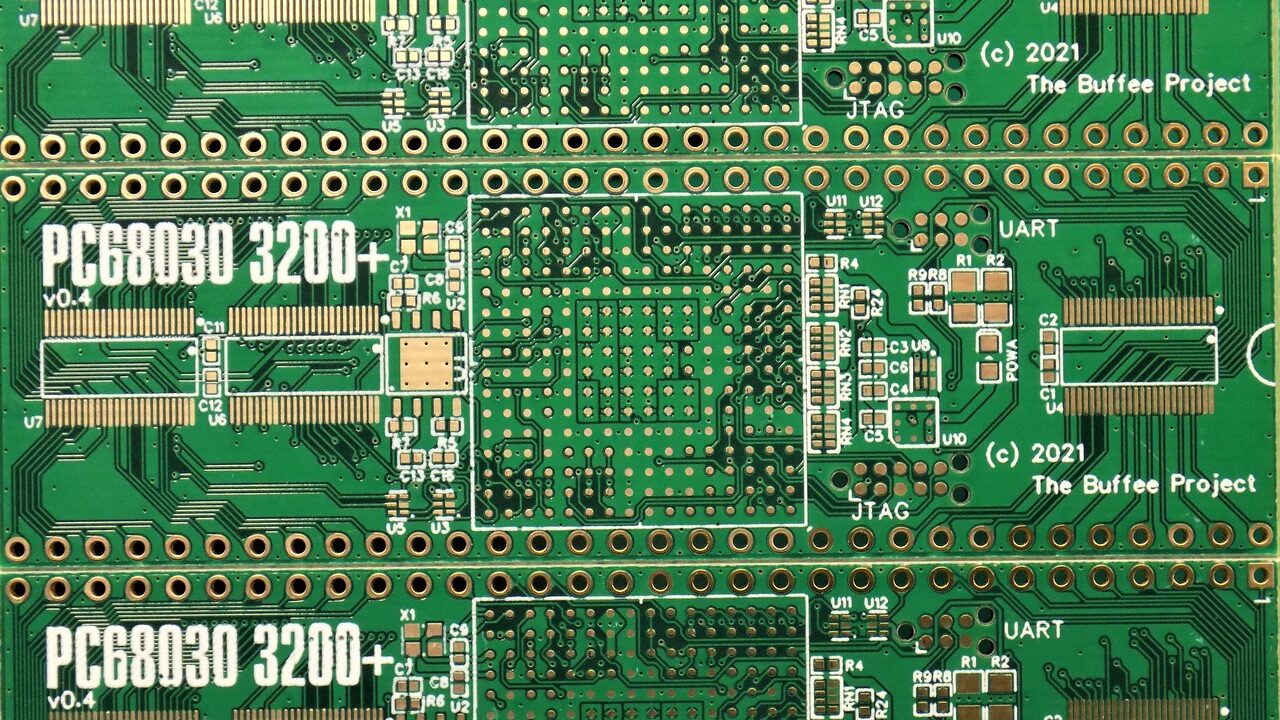 One of the hardware graphics parts of any OCS Amiga that needs power is the HAM modes. But with the 68030 at 3.2GHz PJIT power, there are tons of possibilities in improving this loved and hated part of the Amiga. But the fact that HAM can show 4096 colors at the same time was mind-blowing back in 1985 and is still for many today. Buffee will take Amiga custom chipsets to new heights and that's what I love about this project.
The way HAM mixes colors is unique. So, when Buffee is out I expect to see Amiga OCS HAM demos made! Now that would be amazing. At other areas of usage, Buffee will make AmigaOS 1.x up to 3.x programs render and play animations, MP3s, MPEGs etc at speeds you've never seen an OCS Amiga has gone before.
Rendering animations in landscape generators, Real3D, Cinema4D, or Lightwave will change from days to seconds only. You will appreciate the earliest Commodore Amiga machines even more. Which is what many people out there have been asking for.
Buffee will help the sales of ZZ9000 a lot for Amiga 2000 owners
ZZ9000 is the successor to the VA2000 Amiga graphics card. But it can do more than just graphics: based on the Xilinx ZYNQ XC7Z020 chip, it features not only a powerful 7-series FPGA, but also 2 ARM Cortex-A9 cores and DDR3 memory.

mntmn.com
With Buffee and ZZ9000, your Amiga 2000 will reach heights never seen in the Amiga world before. It offers 1920×1080 32bit resolutions.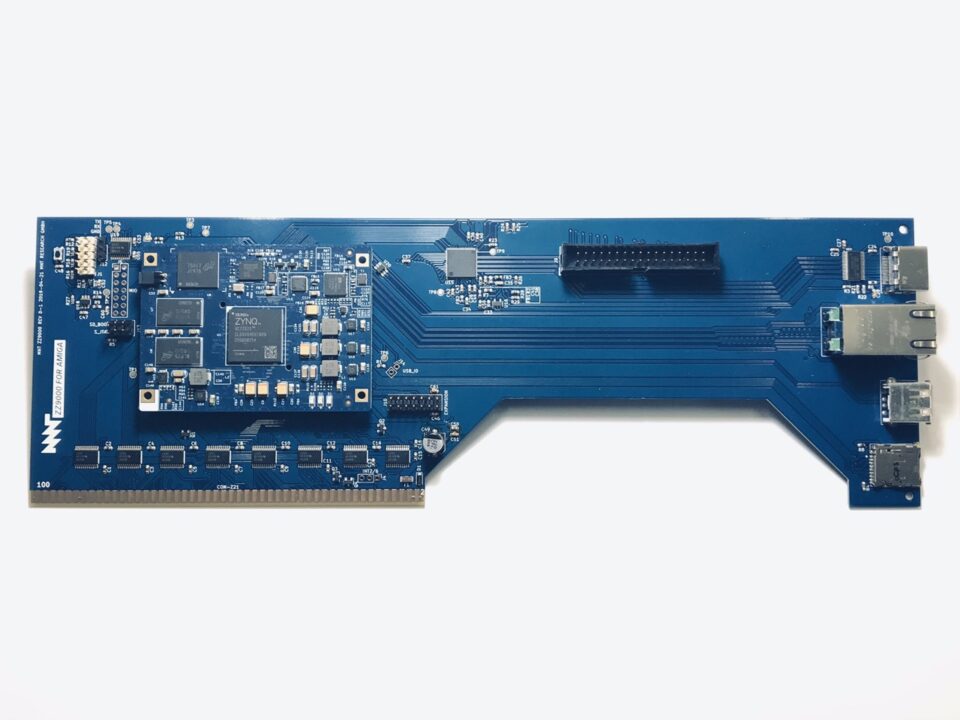 There is also an enhanced VA2000CX Amiga native video passthrough functionality with AGA support (scandoubler with interlace flicker-fixer). It means all comes out of one cable to your monitor.
With the ZZ9000 graphics card for Zorro, you also get additional features such as an Ethernet interface to get your Amiga online and ZZ9000 also includes a USB port that supports USB mass storage devices. The driver allows you to access USB sticks from the Workbench.
You can install ZZ9000 on Amiga 500 too. To use ZZ9000 with Amiga 500, you need a Zorro II adapter like Rob Cranley's Z-500 or the Checkmate 1500 Zorro adapter. Follow the ZZ9000 page for the availability of the RTG card for big-box Amigas.
There are some production delays but if you order now the new ZZ9000 cards will be sent in June / July this year.