Not only Amiga 1200 users will be getting 68060 CPU which is capable of to be overclocked to 100MHz, 256MB RAM, RTG (Video), Sound and WiFi. CS-LAB S.C. will also satisfy Amiga 500 and here we reveal the exclusive photos.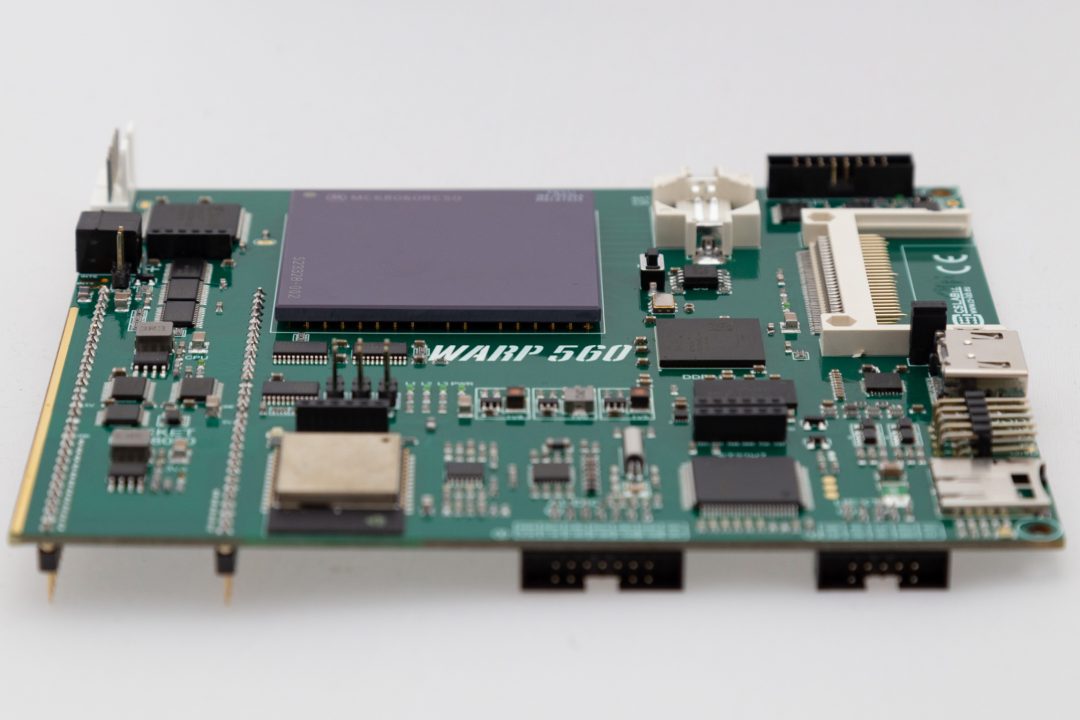 Warp 560 will be as good as Warp 1260
Except for having a different way of inserting the new Warp card. The Amiga 500 and Amiga 1200 version of the 68060 cards are identical.
The Warp 560 is not just a power horse for Amiga 500. The PCB layout and design for me is so amazingly made. I really love the addon of the USB connector compared to Vampire. Sometimes its easier to just plug in a USB mem stick. Some have cut holes on the side of their Amiga 500. On the Amiga 1200, I have seen people that have removed its TV Modulator and replaced it with USB connectors there etc.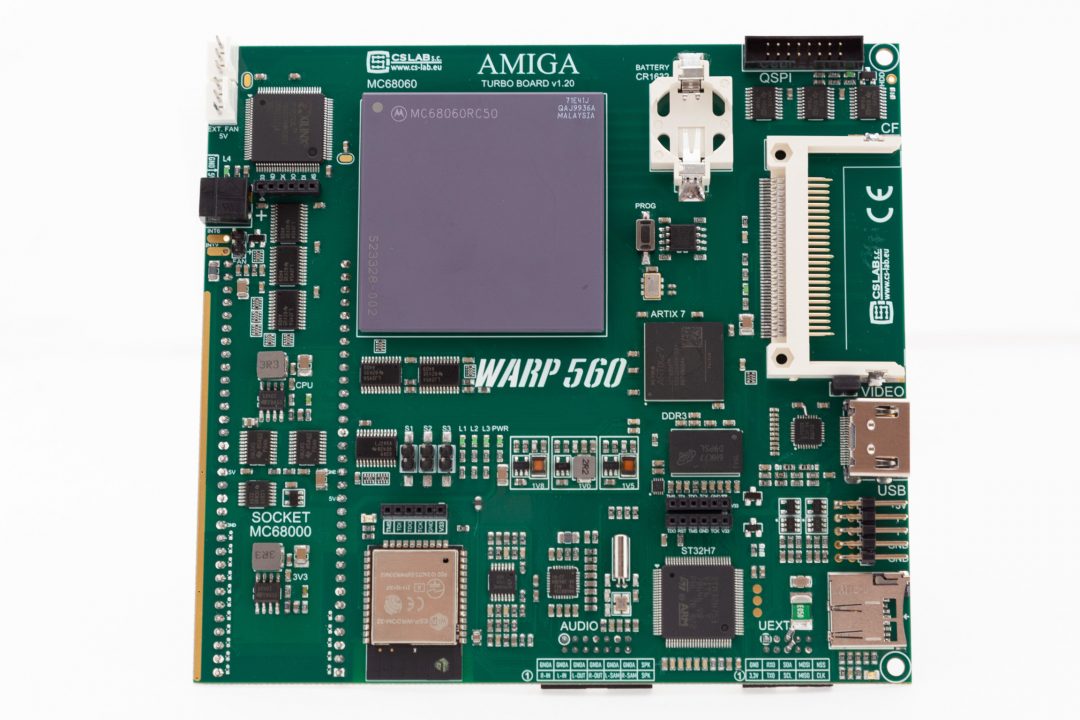 With the new casings from A1200.net, you also get several plates for the unused space back of the Amiga 1200. This area of the Amiga 1200 is perfect for having a USB connector too. Including USB, Warp 560 as with Warp 1260 will have a MicroSD slot so your Amiga 500 and Amiga 1200 will need to get some extra portholes on the sides or on the backside of the machines.
Play MP3 music without any CPU load on Warp 560
As with Warp 1260. This card from CS-LAB S.C. will have an ARM CPU that will be used by Amiga music players and video players so that the 68060 CPU will not have any main CPU load when doing these possibilities.
CS-LAB S.C. confirmed for Amitopia Amiga Magazine that as with any soundcards with a DSP CPU. This ARM will use a device that AmigaOS can use. You can also do this with MPEG videos on Vampire accelerated Amigas by Apollo Team.
So, either you have a low-end Amiga or a big-box Amiga. There will be something for almost every Amiga home computer that is released. Warp is for sure making Family of Warp cards for Amigans. These ones will be All-in-One Amiga Expansion Boards to use.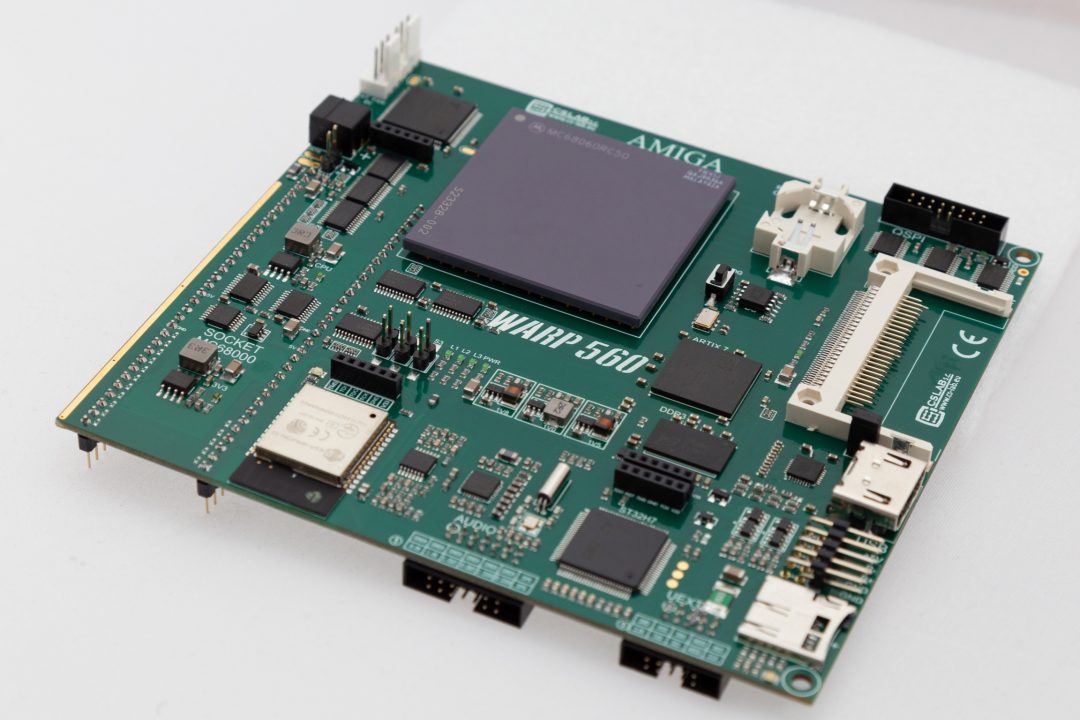 Amiga is the real Survivor! Follow us for prices and more very soon! Together with Terrible Fire development and the Vampire accelerators. Classic Amiga got a solid future for sure.
Source: www.amigawarp.eu