The waiting time is over! The new Tank Mouse is here! I met Lucas at Amiga37 and as he promised. The new tank mouse is now for sale! 2023 is getting awesome now. A great Amiga feel to both Classic and Nextgen Amiga users! Fantastic news.
The Original Tank Mouse
Every Amiga owner knows about the original tank mouse. It was shipped with the Amiga 500 by Commodore and got the Commodore Amiga 1352 name. So, this mouse is known by millions of Amiga users worldwide.
This mouse got a blocky character and buttons making the "click" sound that it is known for.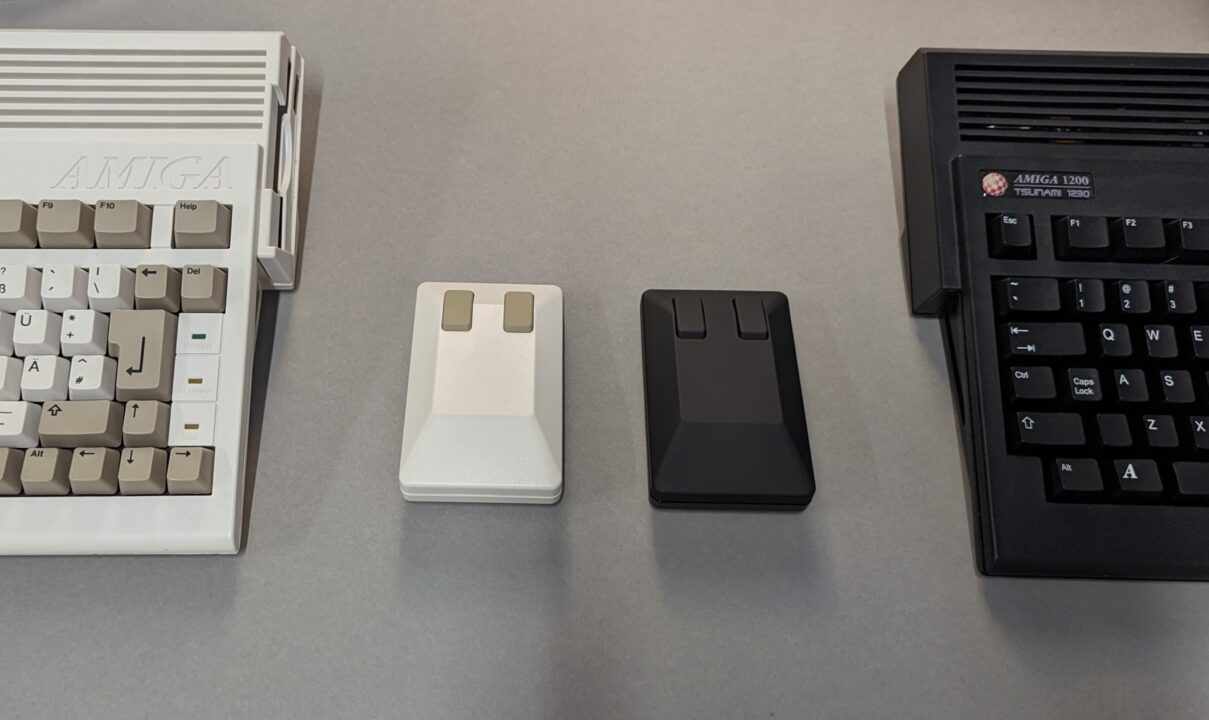 The tank mouse comes from a time when the mouse wheel was standard. It worked fine, but the wheel needed to be cleaned often or the functions of the mouse would stop working because of dust.
Because of the tank mouse design and its clicky buttons. The tank mouse became a loved tool for pixel art users. And that is something that is kept in this new one.
Finally, the Tank Mouse is back! And it is so much better!!! Read on!…
A New Tank Mouse From Poland
Lucas is the designer of the new tank mouse. He is from Poland. He is a huge retro-gaming and Amiga enthusiast.
Personally, Lucas owns an Amiga 600 and Amiga 1200 computer. He loves using them for creating pixel art. Because of that, he decided to create the Tank Mouse project. He wanted to have a brand new mouse, which will look as cool as the original Amiga mouse, but will work not only with retro-computer but also with modern computers.
Kickstarter campaign
The Kickstarter campaign that was created by Lucas, was backed by over 2200 people, from all over the world.
With a slight delay, Lucas managed to deliver the new tank mouse to 6 continents, and exotic countries like Peru, South Africa, and even Japan. It was almost entirely a one-man's operation done by him. Incredible!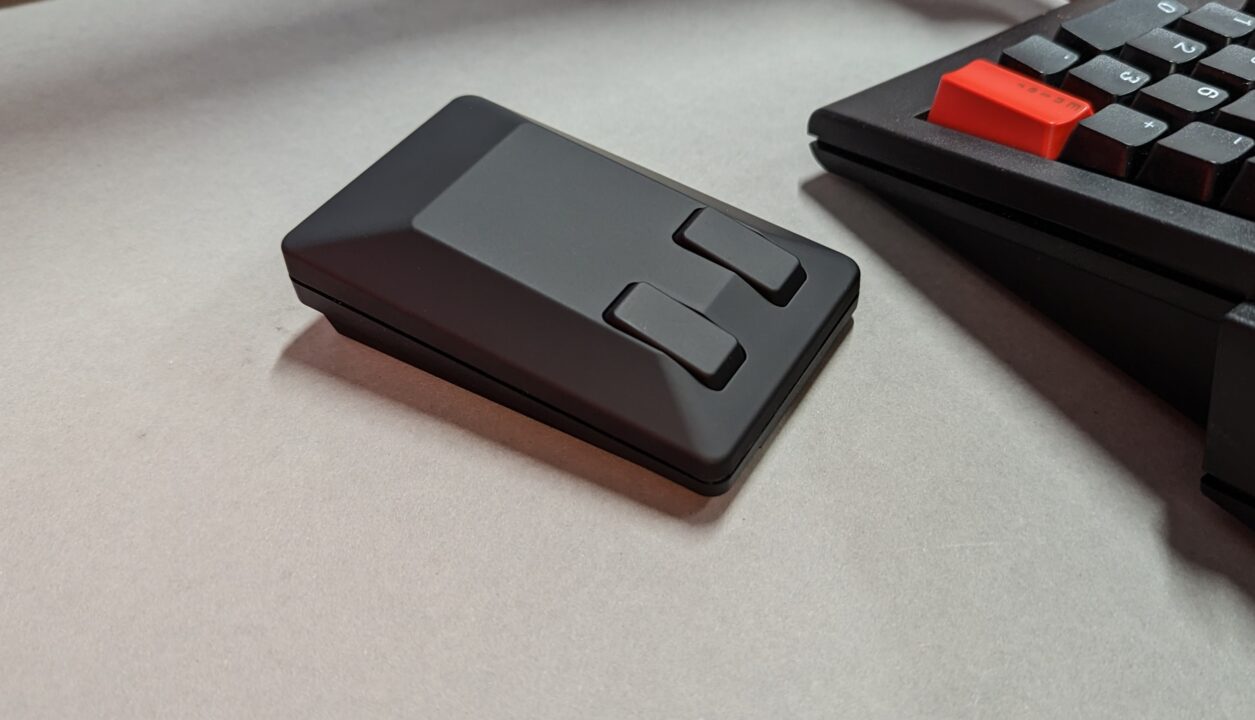 Modern Tank Mouse
Except for having similar looks. The new one got a lot more to it than meets the eye.
It is obvious that a similar product in 2023 got way more interesting features hiding under the classic modern look.
This modernized version is a wireless optical mouse. It means no struggle with the cable! Yes, even for AmigaOS users! The mouse got a touch panel, placed between the two buttons, for scrolling. Scrolling sites using AmiFox etc will be perfect.
To get the scrolling working in AmigaOS, get the scroll-wheel driver for TankMouse.
Bluetooth Connection
For the wireless connection, the new Tank Mouse operates under Bluetooth or 2.4GHz, which makes it possible to connect to almost any kind of device, but more importantly, it can be used with original Commodore Amiga computers, because of the USB-to-DB9 adapter that comes with the mouse.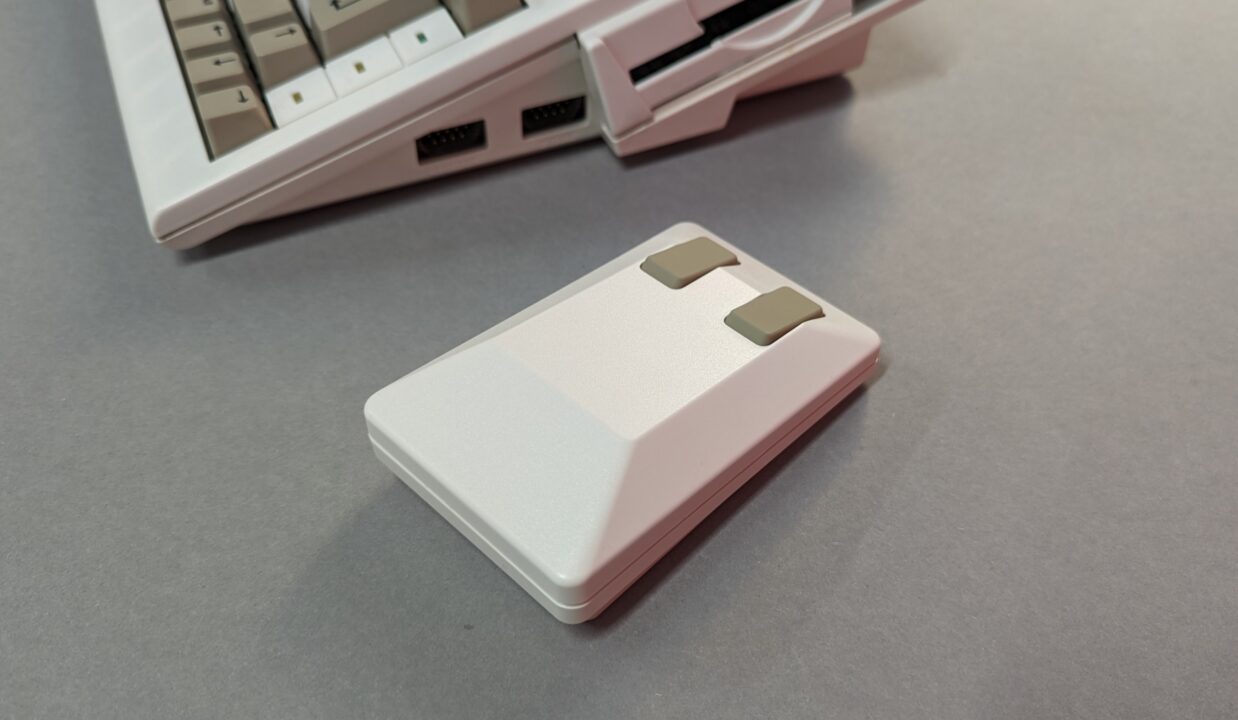 Finally, users of MorphOS, AmigaOS 4.x, and AROS can get a worthy Amiga upgrade to their next-gen Amiga systems. You can also use it on other operating systems supporting Bluetooth which transforms any computer to have Amiga-feel to it. Which is great!
Now, I am waiting for my tank mouse to review.
I can also inform you that Amitopia will have a competition to win one too.
The New Tank Mouse Specifications
Colors: Classic Beige or Black with silk/rubber coating
Sensor type: Optical
Connectivity: Wireless, 2.4 GHz & Bluetooth 5.0
Resolution: 1600 DPI
Buttons: 2
Scrolling: Touch scrolling area
Mode switch: Bluetooth / 2.4Ghz / Power off
Power: 2 x AAA batteries
Size: 108 x 67 x 31 mm (4.25 x 2.63 x 1.22 inch)