It is time to move forward with our AmiTranslate project. It is one of the AmiDev Team projects that has been discussed. However, there are several Japanese Amiga users out there so we are taking the translation application further.
AmiTranslate with Japanese translation Hack
When our brilliant developer created AmiTranslate he tried the multi-byte languages as well such as Chinese, Japanese, Korean, and others to work with not-so-great results. However, our developer tried to find a way to PDF Export that also did not work and he didn't understand why.
AmigaOS is a nut to solve regarding showing multi-byte languages. But a solution was found!
Getting There Now… with FreePascal
MUI has no support for multi-byte language at all. But this is where FreePascal becomes handy. Our developer noticed that there is an option to show them in PDF when saving the empty-looking translation in AmiTranslate.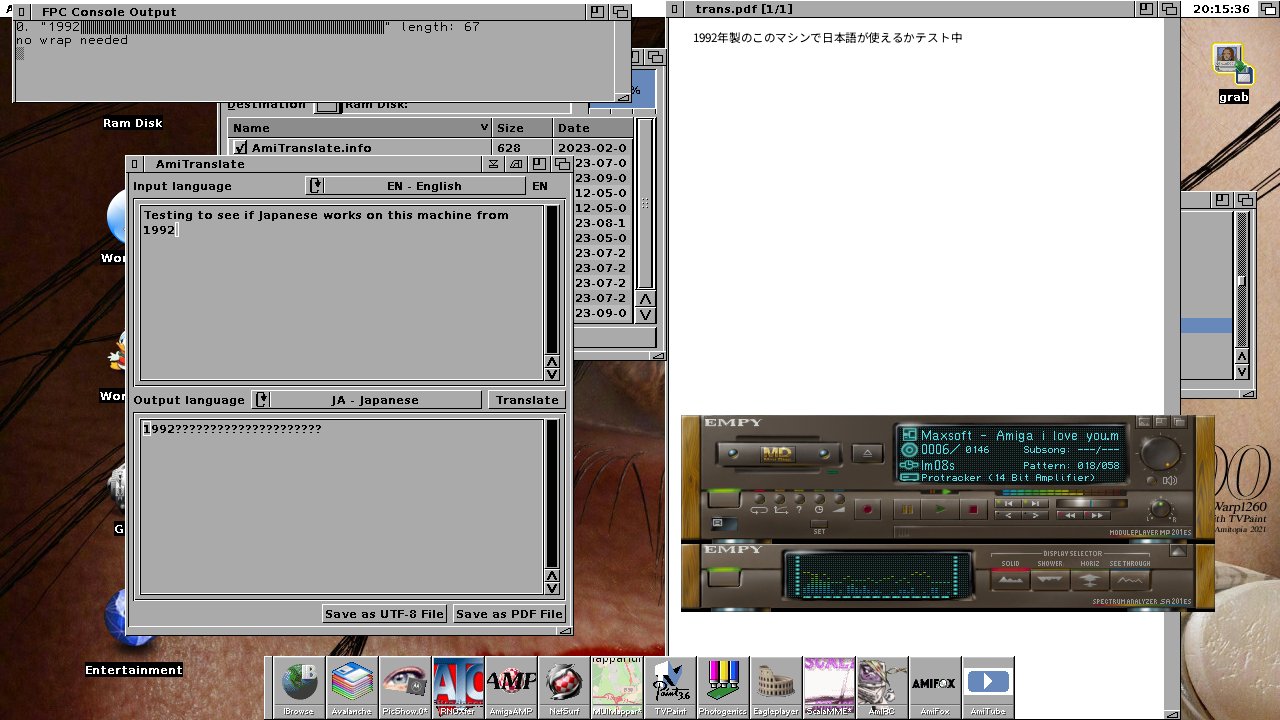 He was afraid that the PDF creation process would take a long time. But I tested it using my Amiga 1200 with 68060 100MHz and it created the PDF without issues. When the download was done, I opened the PDF file in RNOPDF reader and there I saw Japanese characters for the first time on my Amiga.
I know that there are some other solutions for this to work. But we are certain to deliver an AmiTranslate program that can do this instantly and faster.