Soon, Amiga 1200 owners will be able to get 68080 power. I've got so many questions regarding V1200, so I asked Gunnar directly. In the responses he could reveal that Vampire 1200 will contain 128MB RAM and that it is based on Vampire 500 design.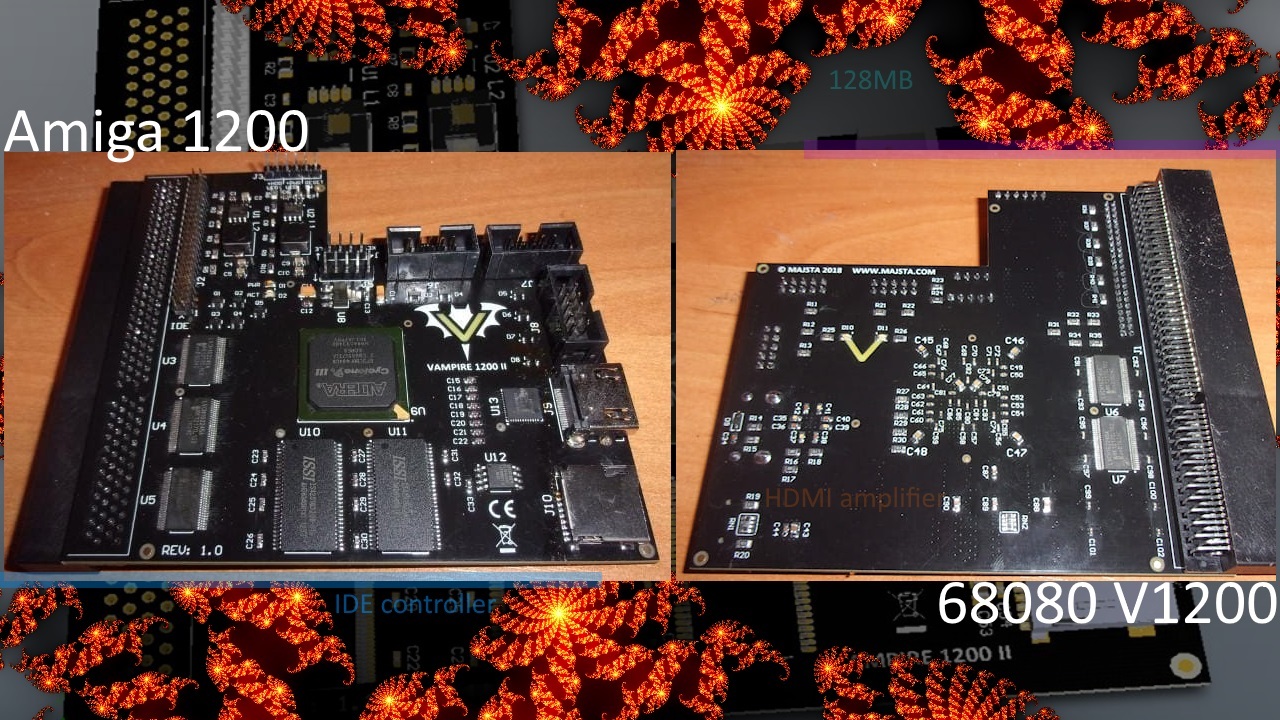 Full FPU for Amiga 1200
The V1200 will have much of the same specifications as the V500 V2+ got. But the card will also have some extra features such as HDMI amplifier, RTC port, 2 Expansion ports, 64KB Dcache and a Full FPU. This means you can run 68k FPU heavy needed apps and games.
So with this you might think that V1200 will cost a lot more than V500 V2+. But Gunnar revealed that it will cost about 50 Euros more than the V500 V2+ he wrote to Amitopia Amiga Magazine when asked on IRC.
Once we have the card in our hands. We will reveal it for you. Vampire brings Classic Amigas to next level.
Source: Apollo Team