Not many have created innovative coolers for Amiga. Most of the computers have always used CPUs such as 68000, 68020 or even 68030 that don't need coolers. But Warp 1260 will need some sort of cooling.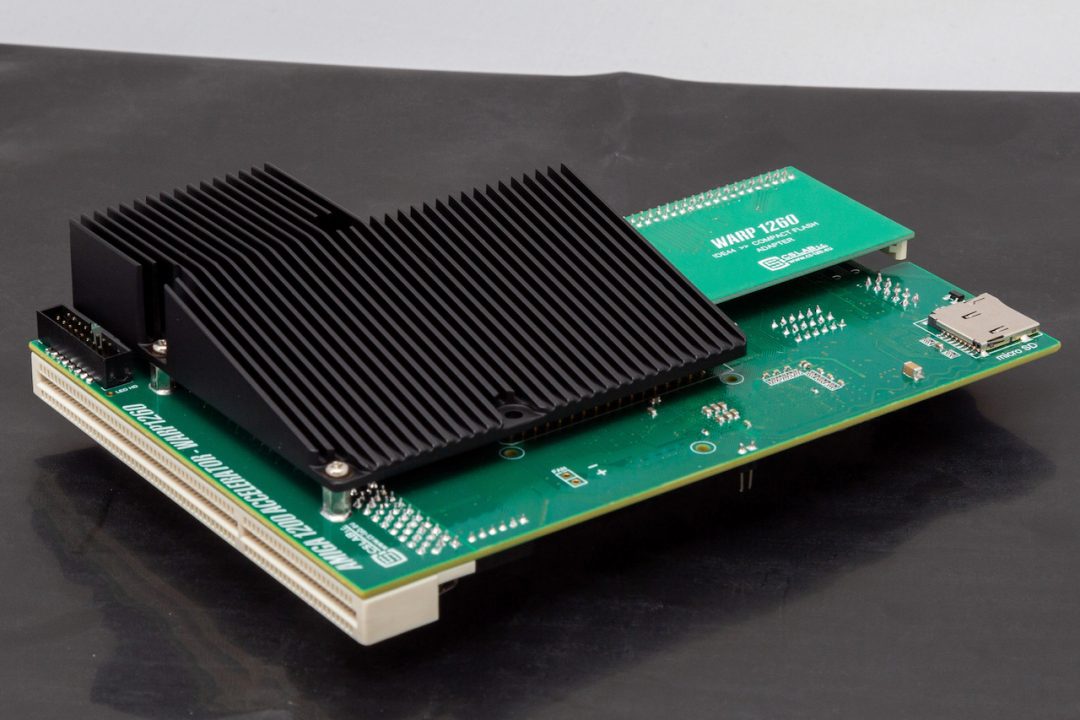 68060 is one of the most Loved Amiga CPUs in history
This CPU is not an unknown CPU for Amiga users. Instead of going PowerPC. Amiga's 3rd party hardware manufactures chose to push. 68060s is one of Amiga users most loved CPU as it is known to be less warm than 68040 and at the same time it is so powerful that it lets an Amiga user play MP3s 190kbps songs etc.
The Warp 1260 accelerator by CS-LAB S.C., will be sold in various types of revisions of 68060. All between rev1 and rev6. They will be sold in a basic and more advanced package. It is the rev6 68060 package that will let you overclock the card yourself to 100MHz.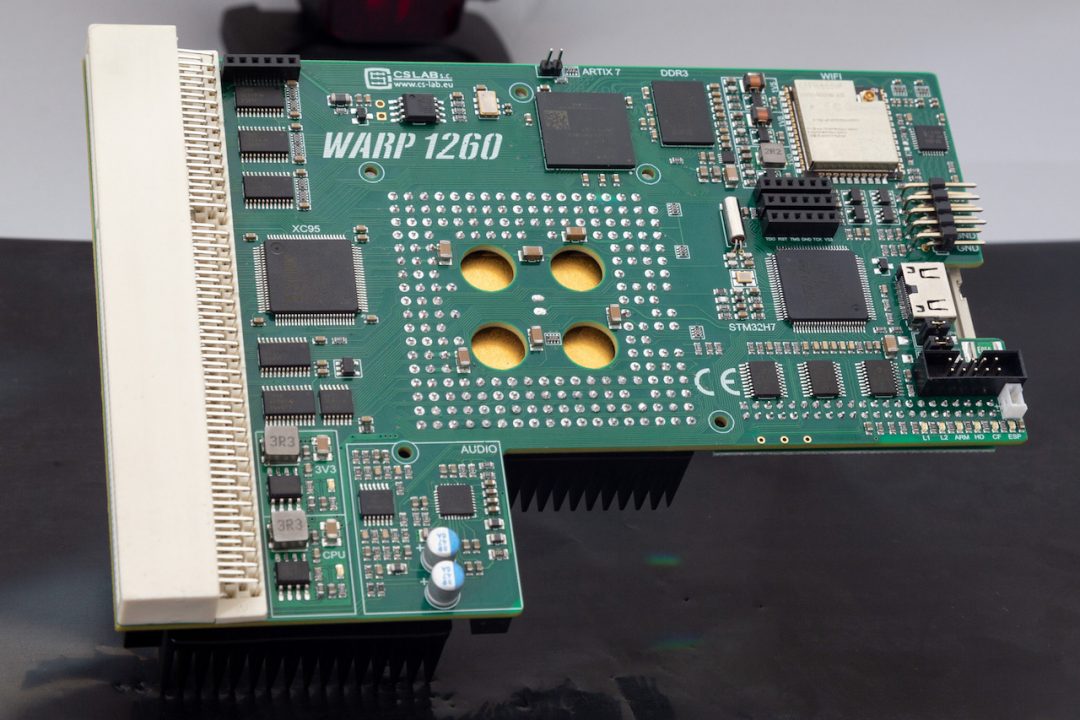 This cooler will be a nice addon for Warp 1260
You can use a big heatsink that will easy will heat up your Amiga 1200 way too much. So the best solution is to draw all of the hot air from inside of the Amiga out. You can imagine a heat source in a closed room and turn on the fan. Then try to imagine sitting in a closed room next to a hot stove with a fan blowing on you where the temperature will continue to rise and rise.
Once you open the window and put in the fan so that the hot comes out. Then the temperature will rise and rise if you don't open a way for the air to escape.
So with this cooler solution from CS-LAB S.C., the heat will pass through the Amiga, and it will be taken from the heat sink and it will fly outside.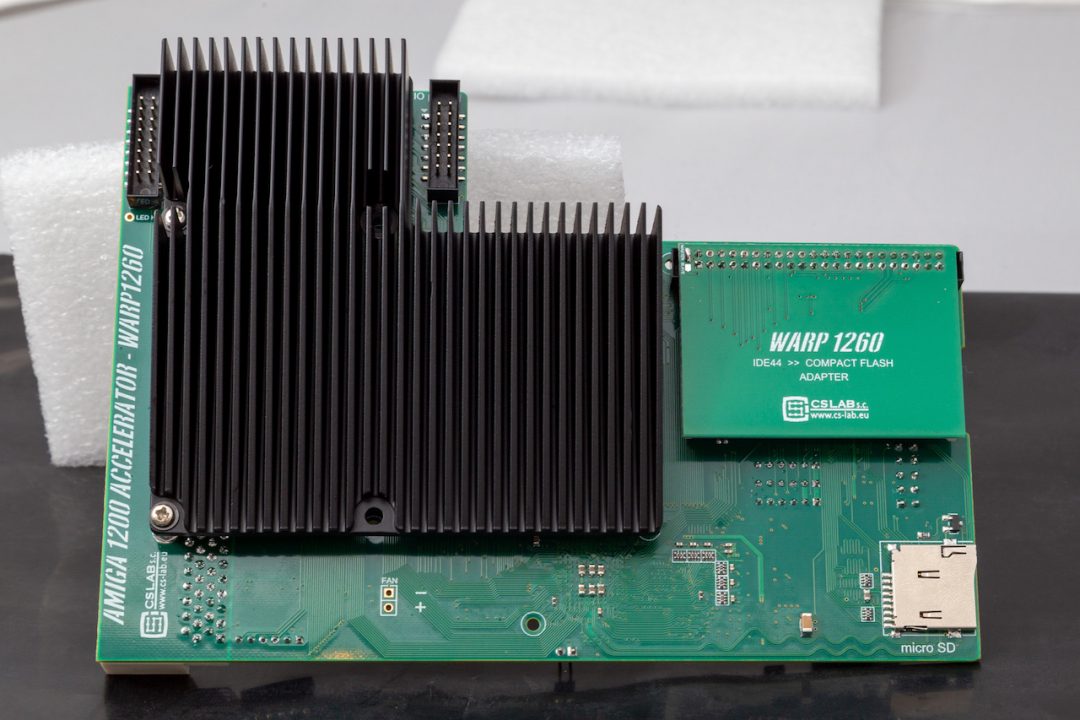 With this new cooler for Warp 1260, this will be possible and you will be able to get it as an add-on for the new Warp 1260 accelerator for Amiga 1200.
You will also be able to make your own solution but this one will be a solid one that is fully tested by CS-LAB S.C.
It will be an easy addon for Warp 1260 accelerator
This cooler will be a very nice addon for the 68060 accelerators. This heatsink will be easy to install if you have bought the basic Warp 1260 version later. But if someone wants a rev6 68060 with this heatsink, CS-LAB S.C. will assemble it and send it.
There will be lots of choices. So now it is time to save a bit. The Warp 1260 accelerators will be some nice new horsepower added to your classic Amiga. Also, it will be produced by people that care about the Amiga.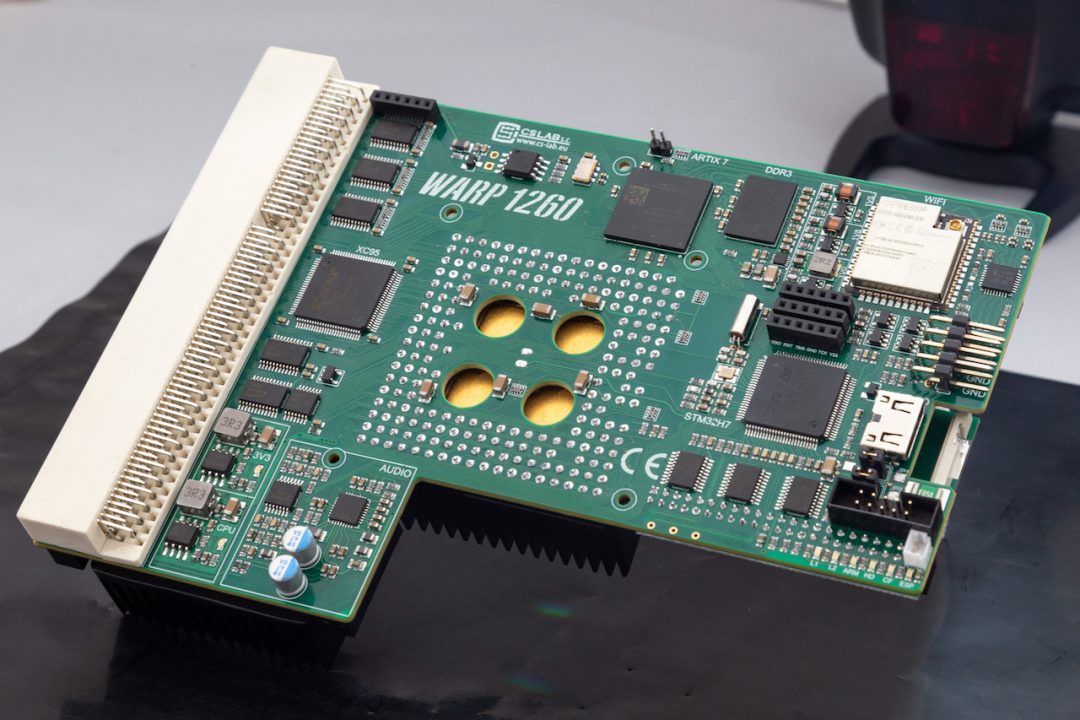 Warp 1260 will soon be released. Amitopia Amiga Magazine will follow it for you. Check out all of our articles about this 68060 boost for Amiga users here.
Source: CS-LAB S.C.