There are not so many products that aim at protecting your Amiga when traveling. Our classic Amigas is becoming old so products like this new Protective Dust Cover for Amiga 600 from Retro Ready aims at protecting your precious Amigas even longer is a must thing to have. It is so awesome that we have such companies that care about that.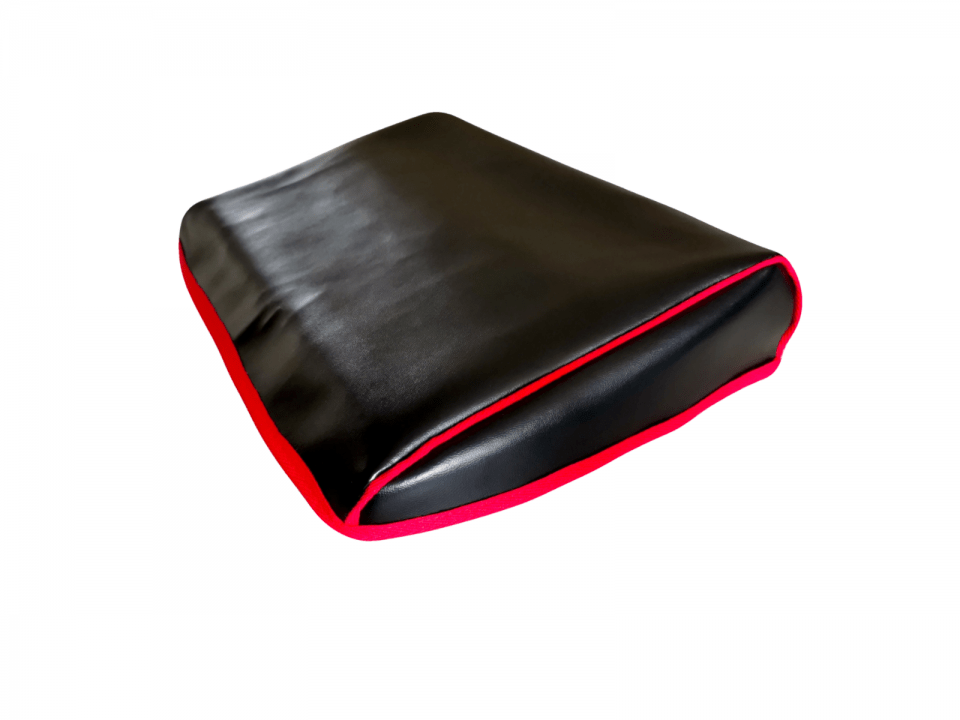 Get this brand new Protective Dust Cover for your Amiga 600
This Retro Ready Protective Dust Cover for Amiga 600 is not just handy. It is stylish with pristine design lines that make it look good. The maker of it has truly put its Amiga spirit into designing one of nicest dust covers ever made.
We can reveal that this dust cover is brand new! It is all hand made. It is made out of faux leather. The red cotton trim is a fantastic stylish touch. The color is strong and it warms up the design all in all and the backside ports of your Amiga is uncovered for convenience.
Add Style to any Travel time with your Amiga

The goal of this product that is sold thru Retro Ready which you can Order Here, is to give Amigans a stylish and more secure way to take your Amiga with you.
Adding a little bit of style to your desktop with a brand new protective cover is what your Amiga 600 is a must-have or is even a fantastic gift to give.
Protect your stylish Amiga 600 from the dust and collisions while traveling to various Amiga events which are many during the year for many Amigans out there. So to be able to take it with lest risks of damaging your aging Amiga 600 while taking your beloved computer around. This cover will redefine the way people carry their beloved low-end Amiga around.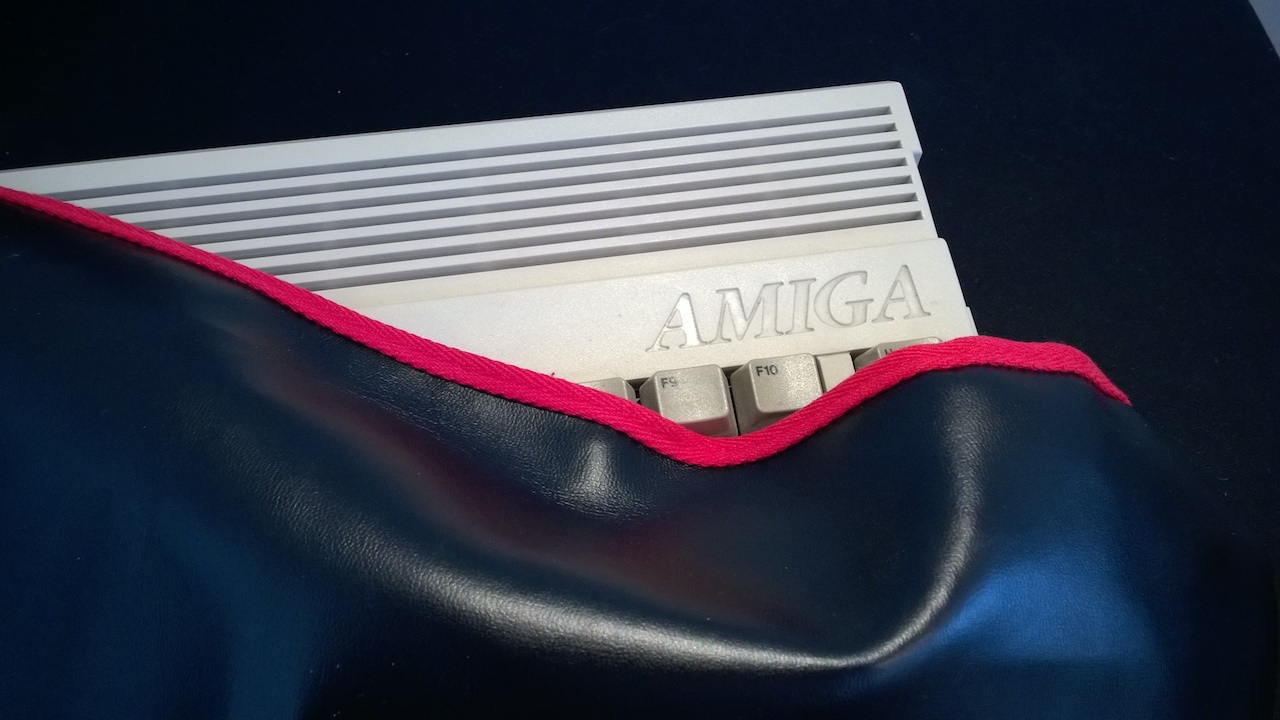 You can get it from Retro Ready now. There is also an Amiga 1200 version of this case that you can check out here on their site too. The cost is only £14.89 GBP. It's a bargain in the Amiga world.
For a limited time, you can also get this product on eBay also. Check it out here.
Source: Retro Ready