Back in February this year, we wrote about a new game called Inviyya which was then in the beginning of its development cycle. Now! 8 months after the previous announcement. Inviyya shooter for the Amiga is not far away from being released.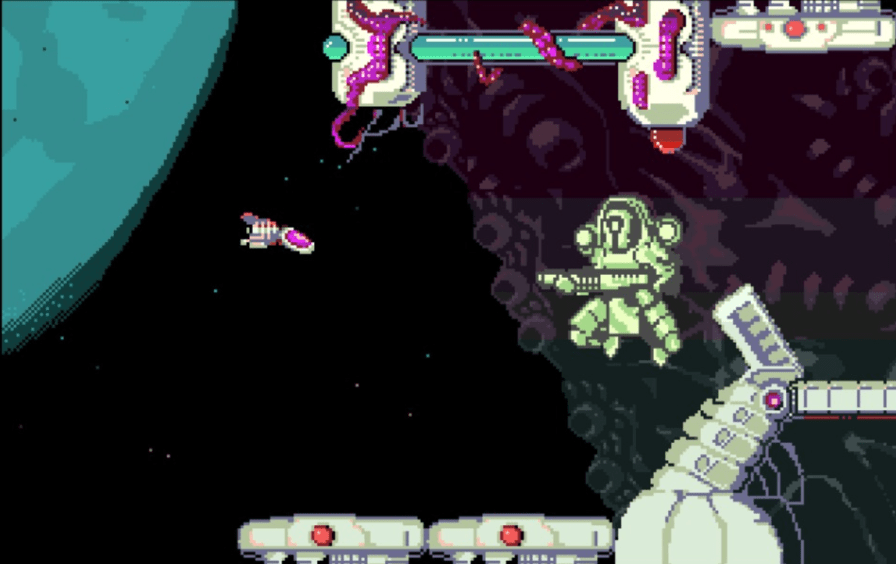 Colorfull Inviyya shooter for Amiga 500 ready for Christmas time
This year it seems like Amiga got more games developed for the platform. We know that the AGA Amiga shooter Reshoot R by Richard Löwenstein is in heavy development and now we finally get great news about the Inviyya shooter too. It really warms my Amiga heart to see Amiga coders and pixel artists still loving the Amiga platform. It's unique and needed support for the platform.
The developer of Inviyya shooter writes on his first of two new videos of Inviyya shooter videos on YouTube that he aims at getting a pre Christmas release of the game. But as with any game development. Delays can happen. But if it does get a release before Christmas time. Then it will be a really nice Christmas gift for all Amiga users. It's done when it is done!
Inviyya is made for Amiga 500 with 512MB Extra RAM
Unlike Reshoot R, which is based heavily on the AGA Amiga chipset. Inviyya will work on all sorts of Amiga's, including Amiga 500, Amiga 1000 and Amiga 2000 with the oldest OCS chipset made by Commodore.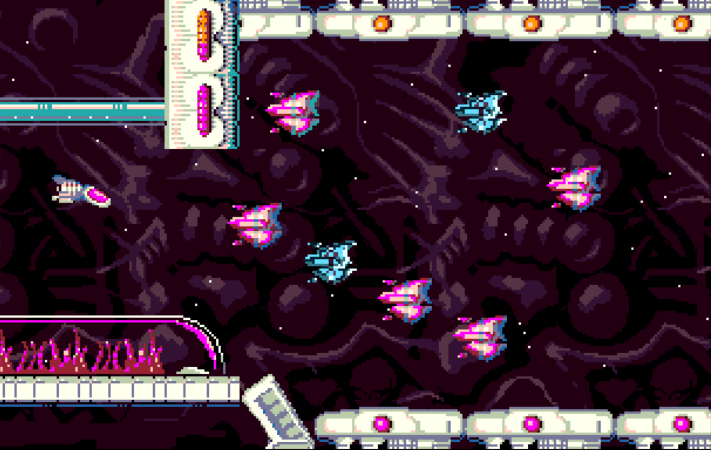 What sort of RAM and hard drive size specs that the game will have when its completed is still unknown. But by seeing at the graphics. I guessed that from the looks of it that you would need 1MB of RAM or more, and that's what the developer also mentions in his post here:
Games has now Music, SFX, 50 frames per second for scrolling and BOB animations, 3 level parallax, and some other stuff..
Everything on a stock A500 + 512K slow RAM add on. – Abime
I really hope that Inviyya will work on all kinds of Amiga's in the end and not just 68000. Or at least the author must give the game a whdload release at some point.
Awesome Pixel art in Inviyya
The design of the ship, the enemies and the shooting bullets is looking great to. In the latest videos that this news item is based on you can see that it got parallax scrolling technique for displaying background and foreground graphics animations in different speeds. Which means its awesome to see Amiga game developers trying to use all bits and peaces of Amiga hardware by maximize what the Amiga can do.
We at Amitopia Amiga Magazine is really looking forward to see Inviyya shooter being released in the Christmas time. But we don't mind if we have to wait longer. Take your time! This game will be awesome when it is done.
The Amiga platform seems to have one of Europe's best shooters ever made. They are quite different from the Japanese shooters in style, but that doesn't mean they are worse. They do really feel different. Graphics style, Music style, the Upgrades and The feel is all in all when playing them a much different experience. I really want the European shooters to be different.  Because European shooters rulez too!
I am really looking forward to shoot some aliens soon on our Amiga 500! Inviyya. We are waiting for your release!
Source: Steril707 on YouTube, Abime