Everytime I talked with Stephen about that I believe in this project to him and that it will succeed. He seemed very negative. That this project will fail if not enough people is backing it etc. But, many people including me tried to push him to make this into a reality. This ended in that Many people started to helping him in making this case into a reality, and Amitopia also made this article to push him into believing in this project.
We like that Stephen Jones finally got all the income that he needed to realize the project, and so he made this video yesterday to inform everyone that the income arrived as it should from the Kickstarter account. Finally!!!
This is for sure a fantastic Amiga 3000 with Amiga 1000 inspired elements case project for Amiga. And now it is a reality! Popular Amiga persons from Commodore era like David Pleasance, Trevor Dickinson from A-EON and the brilliant streamer Amiga Bill have all stepped up on Stephen's live stream to help. And this also helped Stephen so much that he could become true Amiga hero!
Stephen is the one that started this project and now the Amiga community helped him reaching the goal. Incredible! Now, the Checkmate A1500 Plus project can finally begin! We congratulate Stephen a lot! This is an achievement. Because your project is really made with the help of the Amiga spirit. It had to become success! See! You did it!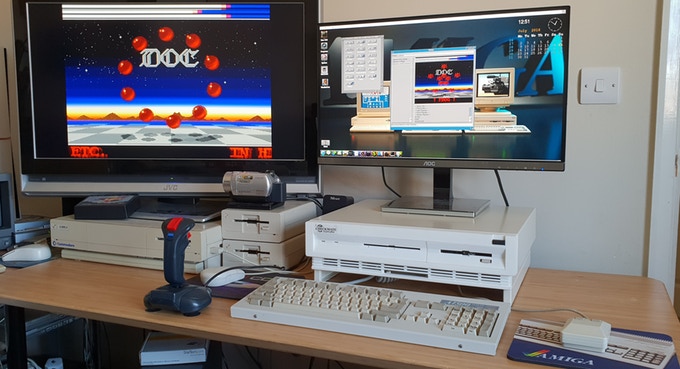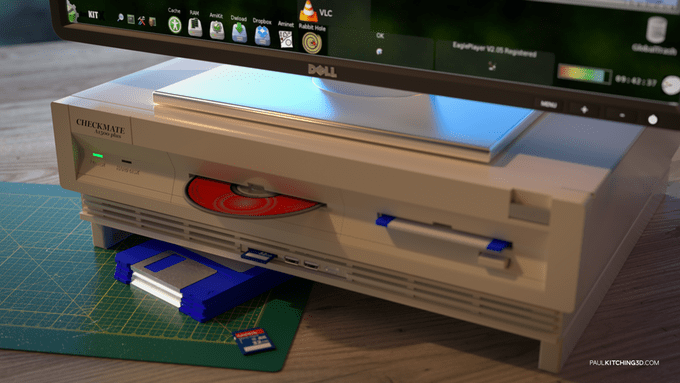 Backers and Videos with important Amiga People helped Checkmate A1500 Plus
The Kickstarter project ended with a whooping number of 490 backers! They pledged in total £91,806, which is $120,008 in American dollars and €104,034 in EURO.
Finally you can get hold on the Checkmate A1500 Plus in near future. It is a really looking like a nice case that is based on the one that was originally launched in 1989, and re-imagined for today's computer users. Especially the Amiga market. You can see the differences between the old A1500 case and the new Checkmate A1500 Plus case above.
The inspiration of the Checkmate A1500 Plus comes from both Amiga 3000 and Amiga 1000. The design itself is very Amiga 3000 alike, but with a dock alike under the machine like Amiga 1000 got. Here I hope that he creates a USB keyboard or a Amiga specific keyboard that would fit under it. Kipper2K is already working on Cherry MX Keyboards solutions for Amiga, and he is also hinting about making bigbox style Amiga keyboards too on his website.
Maybe Klipper2K and Stephen could work out something together? Anything is possible in the Amigaworld!
Special version for Amiga 500
If you intend fitting an Amiga 500 or Amiga 500+ motherboard, then you can fit the optional expansion board that enable easy internal fitting of cards designed to plug into the external 86 pin connector and the top slot that can hold Zorro 2 and Zorro 3 cards.
Note that the Zorro 3 cards will run at Zorro 2 speed as if fit into an Amiga 2000. The Internal PSU plugs into the ATX power socket on the board to enable powering the complete system.
These cards will be available as an optional extra when you finally configure your reserved basic case.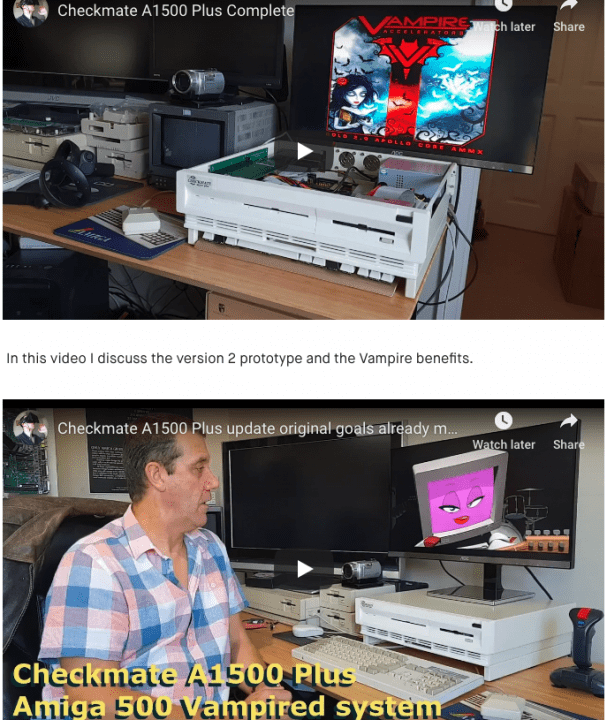 Different Checkmate A1500 Plus cases for Vampire 68080, Classic and Nextgen Amiga users
The new case is a neat design, which makes it modular capable.  This means it will be possible to construct a casing for your needs. There is also PC casing info on how to make it into a nice PC case. But with it, you have the possibility of building a highly powerful, True Amiga, based on the Amiga 500, Amiga 600 and Amiga 1200 motherboards with all of the extras that are available for these amazing computer motherboards like the Vampire accelerator or even other 24bit graphics upgrades.
This case will work perfectly for Vampire V4 standalone too, when that one will be available. Stephen told Amitopia that there will be several versions of the Checkmate A1500 Plus casings available.
With Vampire doing so well. It is brilliant that this can become a very nice casing for the standalone version of the case. You will have a modern motherboard inside a modern casing that will look really nice. Now, the brilliant people at Apollo Team needs to finish it, so that when Checkmate A1500 Plus finally ships. Vampire V4 standalone should be ready. Or ! You can just use the Amiga 500 version of Vampire V500 V2+.  Many new options and with this project done. It really seems like the classic line of Amiga is getting a rebirth.
Shipping info of Checkmate A1500 Plus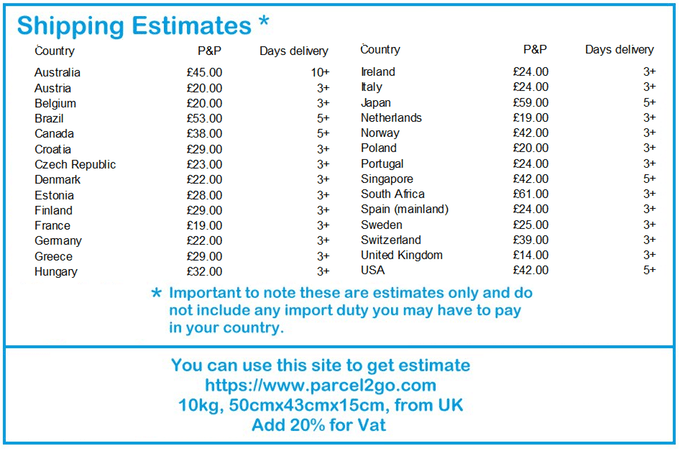 So, now you know what to expect for the shipping costs across the globe. For more info check out amigasystems.com website
Now as we know that the Checkmate A1500 Plus goal is reached and that Stephen Jones now announced that the Kickstarter Money arrived yesterday on 19th of October. Then this project seems to finally go into action. Amitopia congratulates Stephen a lot.
You deserved to make this happen. When Amigans unite. Things gets made! The fact that you try to support most of the Amiga community is great. When A1222 Tabor from A-EON will arrive. There will also be a version for it seems. Follow Amitopia for all the news regarding this interesting new case.
Kickstarter is over but Patreon is still Open!
Source: YouTube, Checkmate A1500 Plus Kickstarter and Patreon page