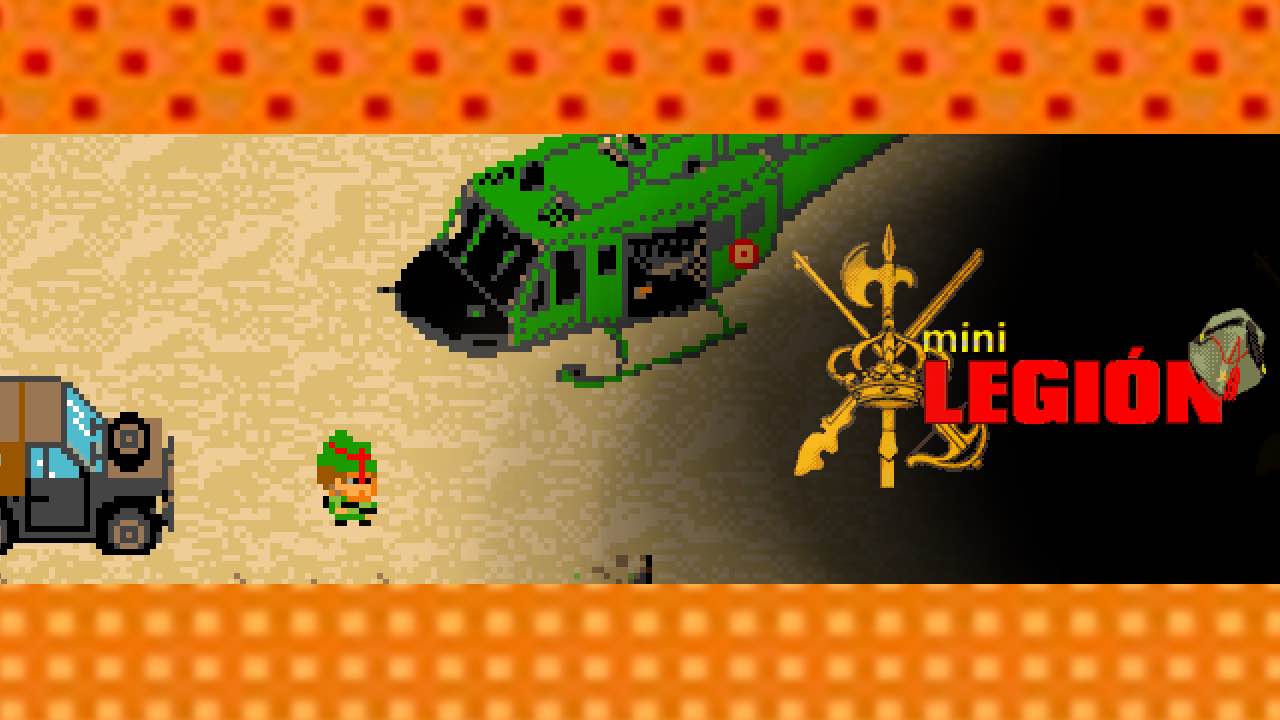 A new Amiga game is out. It is tough! Rough! and gives Adrenaline to every part of your body when you play the game.
You! Yes you,.. the player is mobilized by the high command to carry out a series of missions in the desert. It is hot and the enemies are tough. Who is gonna win? Mini Legion is here!

Hostile Environment in Mini Legion
In this game, you play as a legionary. You are trained to perform all kinds of missions, in a hostile environment that you will play in. Nobody will give you any help. The area is totally hostile, where even the animals want to eat you alive! But your mission is to rescue the cooperators retained by the locals …
These volunteers were working in the field organizing camps, digging wells, distributing humanitarian aid. Many times these volunteers have hidden in their own camps or in the colonies to avoid ending as hostages. Not only will you have to find volunteers, sometimes the bandits steal the medicines that were going to be distributed. Your full mission is to recover those boxes with those medicines … !

Sometimes they entrust you with special missions. A local leader has taken an old Russian tank and is a frightening part of the population, eliminate this hostility to regain balance in the area … The civilian population has fled, so everything you find in the desert or in the hills can be hostile or very hostile … So, if you love a hostile game. Mini Legion is it!

Mini Legion technical information that You must know
This hostile game for Amiga people, has been created with a game editor. The graphic section is made with Deluxe Paint V. The palette in the game uses 16 colours, and the resolution is 320×256. It is advisable by the players to play it on an Amiga 1200 with a better CPU like 68030 or higher. Playing Mini Legion on a  basic Amiga 500 is possible, but the game will be slower there for some, although you can play without problem. It depends on what kind of person you are.
The character in the game can be played by using keys and joystick … !
To buy the physical edition, ask the creator jojo073creativo@gmail.com 
The physical edition costs

10 Euros

+ shipping costs
Much more about the game on their Spanish website that You can visit here
Source: José A. González