Behind the maker of the brilliant AMOS Amiga plattformer The Dream Of Rowan, there is also a another Amiga game that many haven't heard so much about. And that is Johnny's Second Price winning game, named as The Last StarFighter. This is a shooter made in AMOS that everyone should try out. It is really awesome!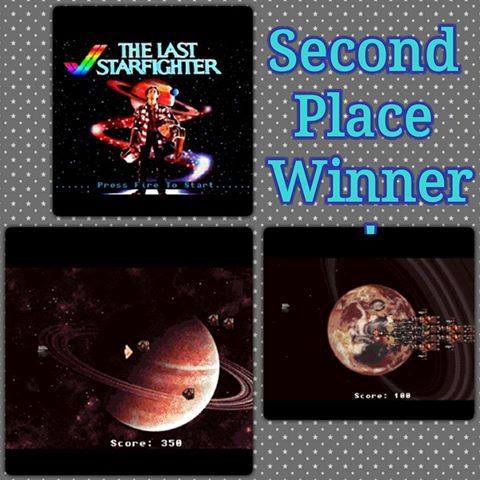 The Last StarFighter Amiga shooter made in AMOS
When I visited Johnny at Amiten in Tenerife for the first time in 2017. Johnny was so exited about this game! And I could understand why. Because, I got addicted to it after trying it at his computer shop. The title is based on the movie with the same name, The Last StarFighter that everyone should really go and watch. Because, I didn't know about the movie until Johnny himself told me about it.
My love for simple shooters is endless and so The Last StarFighter is no exception. The graphics are nice, sound effects awesome, Music is Really neat and the Gameplay is top notch too. The weapon upgrade system is simple but brilliant too.
So! If you simply want to have a blast, then you should get this AMOS game for free which came on 2nd Place at the AmigameJam 2016 competition.
Better gameplay on 68030 or higher
The gameplay is smooth on 68030 or higher. CPU detection at the start is brilliant as in The Dream Of Rowan game too. Johnny's AMOS skills is great and that shows when you play this game too.
Also you need some RAM for the game too. Try it out. It's worth it.
The Last StarFighter AMIGA OCS/ECS is a Tribute to the movie from 1980 by Nick Castle.

First Version was developed for compete in the AmigameJam2016 (Cammy Contest) and was the 2nd Winner of the Contest.

Code: Johnny Acevedo

Gfx: Digitized from movie (Intro) / In Game by Johnny Acevedo & wayne ashworth

Sound FX: By Dani Hermans & Johnny Acevedo

Music: by Sebastian abreu (Tacha)
Source: Amiten