With this app which is totally free. You're macOS will be able to understand Amiga users using it. By downloading and installing The Unarchiver for macOS, you let the Amigaworld of archive formats enter the MacWorld. It might even help you as an Amiga user a lot too.
The Unarchiver supports tons of archiving file formats, but it also supports opening ADF, PowerPacker, LZX, DMS, LZH, and LHA to name a few Amiga-only archive formats. You just double-click on the archives and The Unarchiver extracts the archive.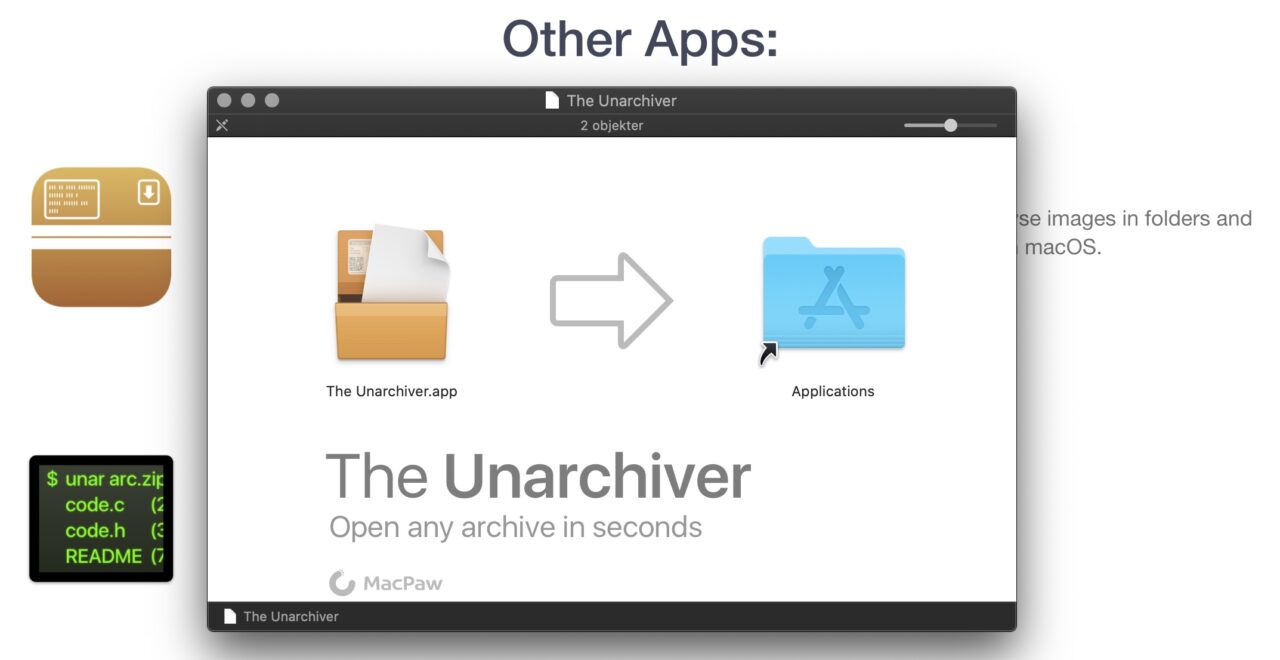 Many other old formats, especially Amiga-specific ones, are also supported using The Unarchiver through libxad, but the developers of this majestic macOS tool have not made a full survey of which ones. MorphOS can do this quite well and AmigaOS 3.2 got ADF support built-in. But this takes unarchiving to the next level and the fact that its all free makes it even more worthy to get if you use Amigas together with a macOS computer.
Supported The Unarchiver formats
Amiga archives and other archive formats that are unusual for macOS to support is supported by The Unarchiver. This must be one of the most vital tools to have beside your Classic or Nextgen Amiga.
| | |
| --- | --- |
| StuffIt | No encryption |
| StuffIt X | Partial |
| DiskDoubler | Almost full |
| Compact Pro | No encryption |
| PackIt | Full |
| Cpio | Full |
| Compress (.Z) | Full |
| ARJ | No multi-part |
| ARC, PAK | Full |
| Ace | Only old files |
| Zoo | Full |
| LZH | Full |
| ADF | FFS |
| DMS | FFS |
| LZX | Full |
| PowerPacker | Full |
| LBR | Full |
| Squeeze | Full |
| Crunch | Full |